Spring Fashion for Yogis: 12 Brands You'll Love Wearing On and Off the Mat
The sun is shining on your skin, flowers are blooming, and the sound of birds chirping is in the air. The sights, sounds and scents of spring are all around us. You can finally come out of hibernation and shed some excess clothing. This is the season to choose bright colors that make you happy and represent all the new life freshly blooming.

Here are 12 spring essentials for yogis that will keep you feeling sexy, confident and inspired on and off the mat this season: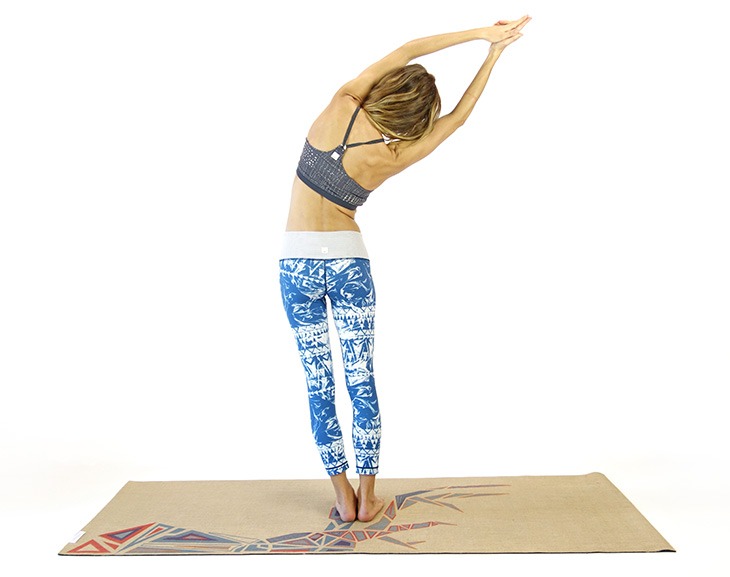 Vuori Blue Marble Legging and Charcoal Origin Sports Bra
From Vuori, the Blue Marble Legging ($78) and Charcoal Origins Sports Bra ($52) are part of the Artist Collaboration Series. The lightweight capris are made from high-quality Supplex fabric that is moisture-wicking and hugs your body in all the right places. Ideal for small-busted yogis, the sports bra is made with the same ultra-soft supplex fabric. Available in XS-XL.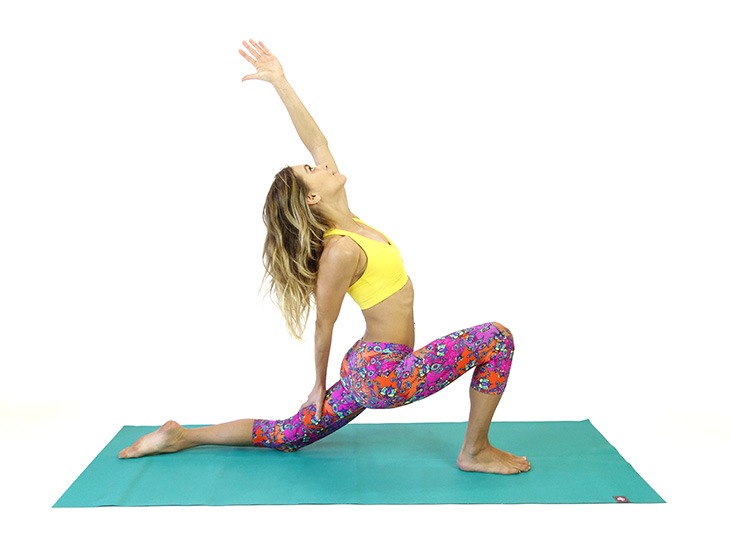 KAST Paisley Dreams Capri
The Paisley Dreams leggings ($70) offer the same high-quality material and design that we've come to expect from KAST. The spandex and polyamide fabric is the best asset on this bold and colorful print from Brazil. These leggings from Kast are lightweight, super sweat wicking and dry almost instantly, making them great for hot yoga and any outdoor/spring activities. Available in XS-XL.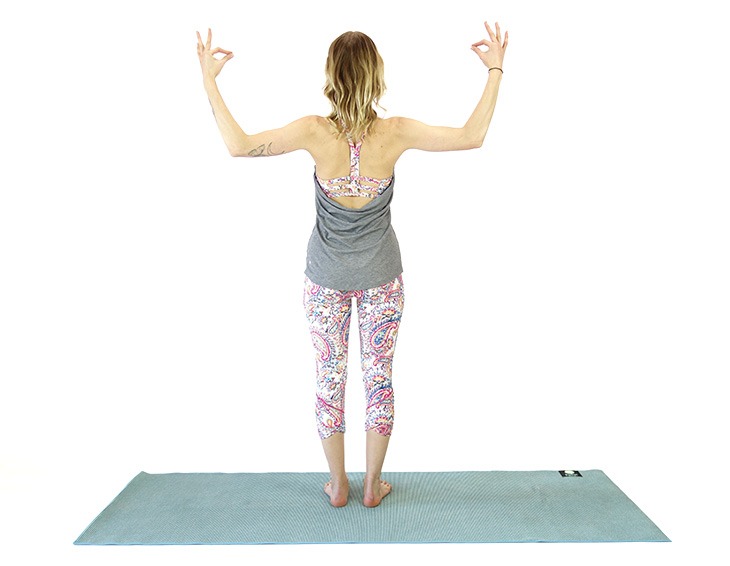 KiraGrace Goddess Yoga Capri and Grace En Pointe Y-Back
The Grace En Pointe Y-Back top ($88) in heather grey and spring paisley and
Goddess Yoga Capri Legging ($88) in spring paisley from KiraGrace is an enticing yet casual pairing. From the Venus (curvy) fit collection, the capris have body-contouring, moisture wicking fabric with ruched detailing to put a little spring into your step. The Y-Back tank has loose and flowing Jersey fabric that drapes in the back with a supportive built-in double shelf bra with fine paisley detailing. Available in XS-L.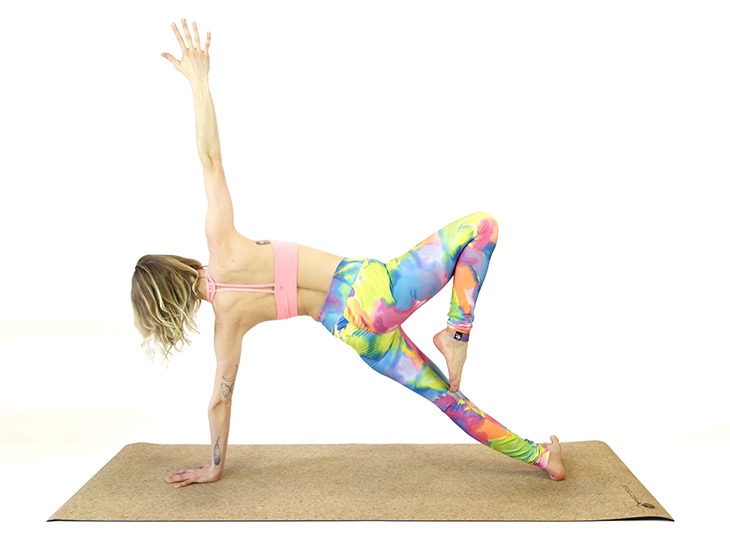 InYo Watercolor Leggings
Inspired by world-renowned artist Claude Monet, the Watercolor Leggings ($58) from InYo will add creativity to the flow of your yoga practice. The polyester and spandex blended leggings move with your body and stay in place throughout your practice. They have a wide waistband for a smooth silhouette and InYo's signature butt ruching for in "In-Yo' Face Booty." What's not to love? Available in XS-3X.
Manduka Wrap Up Bralette and Flux Leggings
From Manduka's new clothing line, the Wrap Up Bralette ($62) in Clarity and Flux Legging in Thunder ($98) are made with recycled fabrics and eco-friendly dye processes. The midriff-peeking bralette has a high neck and crossover styling for a flattering yet concealed and fully-secure look, while the Flux Leggings have a contoured waist and dance-inspired criss-cross ties at the calf. Available in XS-XL.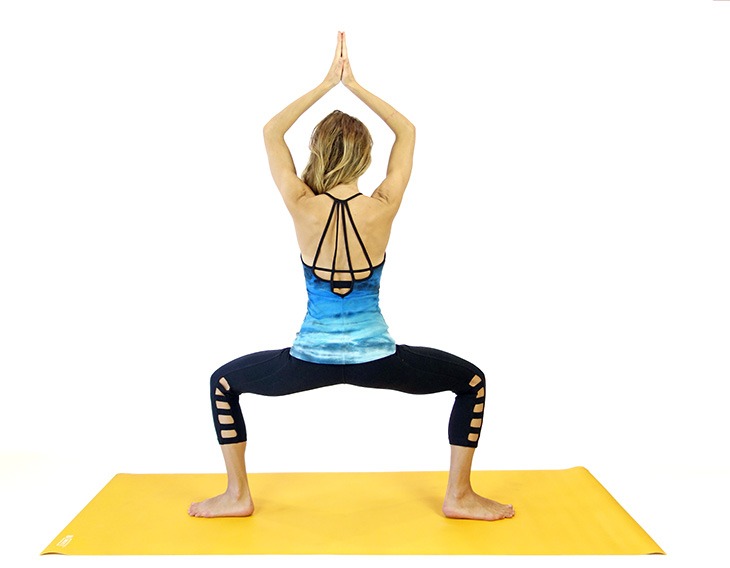 Hard Tail Tear Drop Bra Tank and Metro Cutout Capris
Hard Tail offers incredibly well-made active and lifestyle wear rooted with Californian style. The Tear Drop Bra Tank ($70) is a strappy tank with a teardrop back and a built-in bra for support and comfort. The Metro Cutout Capris ($74) are made with a thicker cotton/lycra blend that breathes and looks fantastic on any body type and has super cute peek-a-boo slits down the side leg. Available in XS-L.
Inner Fire Peony Capri
The Peony Capri ($82) from Inner Fire has thick but breathable material that is perfect for the spring. The leggings feature bloomed peonies with colorful swirls of white, blue, aqua, corn flower and even pink that match so many items in your existing yoga wardrobe! They have a high waistband and compression fit that won't slide down or out of place during your practice. Available in XS-XL.
Shop Inner Fire here

Featured with the Montiel Teardrop Bra ($38) in white. This super popular bra by Montiel is made from a supplex-lycra blend that offers style and functionality with moderate compression.
Hottie Yoga Wear Magic Mirror Legging
From Hottie Yoga Wear, the Magic Mirror Legging ($72) is a fully reversible legging that features not just one, but two fantastic prints: botanical passion vines on one side, and white window panes on black. The lightweight eco-friendly fabric is made from recycled bottles blended with spandex that is sweat wicking and feels silky on your skin. These leggings are high-waisted, but you can fold them over for a lower cut that gives a peek to the reversible design. Available in XS-L.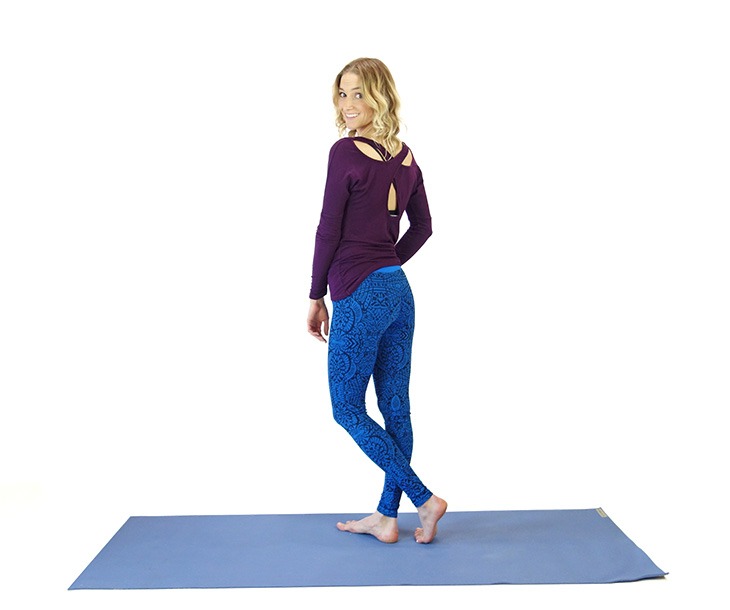 Nux X-Back Top and Revolve Pant
Before the heat of summer takes over, it is nice to have thicker leggings that can insulate you on those chilly spring nights. From Nux, the Revolve Pant ($77) is a bit thicker and a lot more insulated than typical yoga pants, and it's subtle yet eye-catching design makes these easy to pair with your existing yoga wardrobe. The X-Back Top ($72) is so flattering and flirty with its gorgeous back cut-out detailing and form-flattering cut and fabric. Available in XS-XL.
Teeki Phoenix Rising Hot Pant and Phoenix Rising Mermaid Tank
From Teeki, the Phoenix Rising Hot Pant ($72) are stunning, comfortable and flattering leggings. They feature an adjustable high and low elastic-free waistband (so no digging or muffin top). The matching tank ($38) features a scoop neck with no interior lining. Tank and pants are made from recycled water bottles, the fabric is ultra-breathable, soft to the touch and provides four-way stretch, so you can achieve your favorite poses without restriction. Available in XS-L.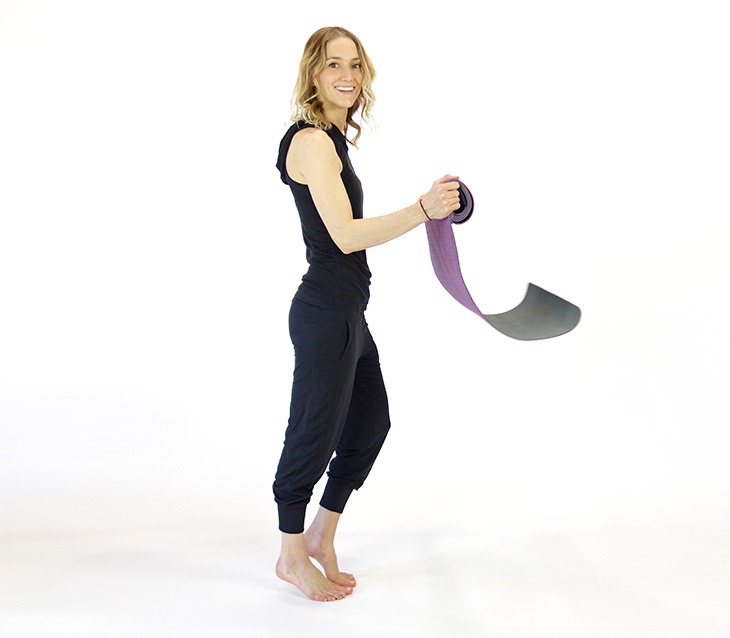 MPG Simpatico Crop Pant and Lunar Hooded Tank
For yogis who appreciate a more relaxed look during their practice, the Simpatico Crop Pant ($68) from MPG is sure to please! The pant is a lightweight nylon Jersey pant with a relaxed fit. It features front scoop pockets and a comfortable wide waistband with a front zipper. The tank ($44) is flirty and sporty, made from uber-soft environmentally friendly Tencel material with cute mesh detailing. This duo can be worn on or off the mat for a comfortable and relaxed fit and style. Available in XS-XL.
Capezio Capri Workout Pant, Empire Crop, and Dance Active Jacket
If flirty and colorful is your game, you will fall in love with this outfit from Capezio. The Dance Active Jacket ($99) is cute and flattering with a fitted look, a breathable and stylish mesh strip down the back, and functional thumb cut-outs. Pair it with the Empire Crop Top ($46), a bright and fun crop top with an inverted triangle pattern that fits securely and flatters the contours of your body, and the comfortable Capri Workout Pant ($50) and you are ready for yoga, dance, and beyond. Available in XS-L.
If you are looking to update your yoga wardrobe this spring, check out the fantastic, fun and uber-functional styles that are turning heads in yoga studios and off the mat from coast to coast. No matter what peaks your interest this spring, dress to impress (yourself) and go out and do some yoga!

This article has been read 1K+ times. Feelin' the love!