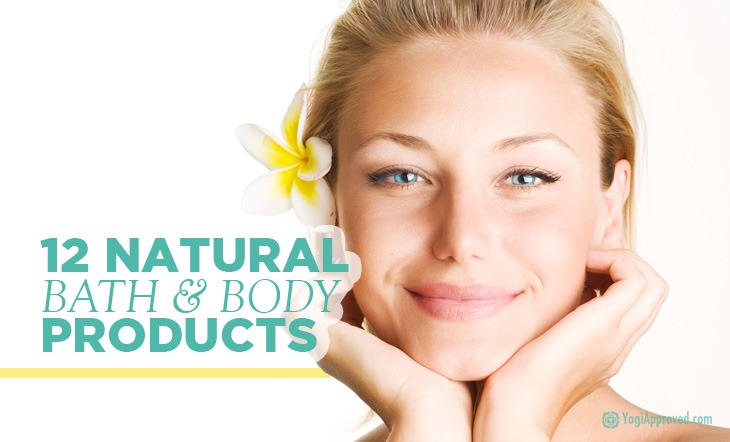 Top 12 Natural Bath and Body Products for Healthy, Beautiful Skin
My intention for 2015 was to live more purely and incorporate the philosophy of Saucha into every aspect of my life. This extended beyond cleanliness in the traditional translation, and included making better decisions about what I chose to put in my body, as well as on it. And, I said bye-bye to the beauty, body and bath products that are made with harmful chemicals and tested on animals. Many of the items I use are already humane and natural, but I wanted to go a step further and clear out anything that was lingering in my bathroom cabinet that did not abide by this pure living philosophy. I am not going to lie, this was quite the process and a lesson in aparigraha (non-attachment). However, now I am left with a cabinet full of compassionate and conscious products that I love and can feel good using every damn day! And, the best part is that none of the products cost more than $30!
Below are my 12 favorite bath and body products, all of which are vegetarian (and many are vegan, too):

Alba Botanica Daily Detox Foaming Cleanser, $8.99
This is the only cleanser I use. It is rich, creamy, foams well, and cleanses away makeup effectively. It leaves my skin refreshed and soft by using all natural fruit acids to keep skin healthy. It is 100% vegetarian, and free of animal testing, artificial colors, artificial fragrances, parabens, phthalates, sodium lauryl sulfate or sodium myreth sulfate.

Tom's of Maine Toothpaste, $4.00
Each time I use this toothpaste, my mouth feels crisp and clean. The texture is nice, not overly gritty, and it comes in a variety of flavors. I also appreciate that the company explains all the ingredients and where they are derived from on its website. This transparency makes me feel confident that I am staying true to my intention.

Desert Essence Tk2ea Tree Oil mouthwash, $5.99
Sugar and alcohol free, this mouthwash's all-natural ingredients use the antiseptic properties of tea tree oil to keep your mouth free of bacteria. Tea tree oil is an essential oil derived mainly from the Australian native plant Melaleucaalternifolia. It fights germs and, although not scientifically proven, some proponents say this oil can boost the immune system and can be used as a "lymphatic recharge" for a "sluggish" lymphatic system.

Bear's Beauty Natural Deodorant, $11
I love this deodorant. For years, I searched for a non-aluminum deodorant that actually works. Epic fail! That is, until this clay, baking soda and essential oil blend came along. There are a variety of scents to pick from that all smell amazing, and the plant based formula is effective. Ingredients include organic coconut oil, raw Shea butter, organic hemp seed oil, organic grapeseed oil, arrowroot starch, natural baking soda, bentonite clay, kaolin clay, organic beeswax, vitamin e, rosemary co2, coconut carbon and essential oils.

Wellness by Helen 100x Washed Rosewater Ghee, $22
I am obsessed with this organic face butter. I swear it keeps my thirsty skin quenched and has helped soften the fine lines. As per the beauty sorceress Helen, the grass fed ghee is washed 100 times with purified water and finished off with rose water. This product is great for relieving burns, eczema, and rosacea. It does not block pores and is an excellent anti-aging complex that heals the complexion, softens scars, combats sun spots, treats acne and nourishes wrinkles. And, it smells good too.

KB Pure Essentials Daily Moisturizer with Mineral Protection, $24.99
Let's face it, moisturizers are a dime a dozen. Most of the big beauty brands make claims that they can make you look like you are 21 again or have some unique ingredient that is sourced from an ancient Incan temple, derived from an extinct plant species, and was only (until now) accessible to the royal families of some exotic land – all for just $350 for a 1 ounce jar.
Seriously, how much have we spent on moisturizers in our lifetime? I am sure my tab is in the thousands. That is why I am so happy to find KB Pure Essentials. This moisturizer not only hydrates and leaves my skin smooth, but it also protects my skin from the sun with mineral zinc oxide mini pearls. A little goes a long way, so this 4 oz. jar does last a long time. The ingredients include organic EVOO, 100% pure fractionated coconut oil, 100% pure beeswax, 100% pure zinc oxide, 100% pure vitamin E oil, 100% pure virgin organic unrefined Shea butter and helichrysum essential oil.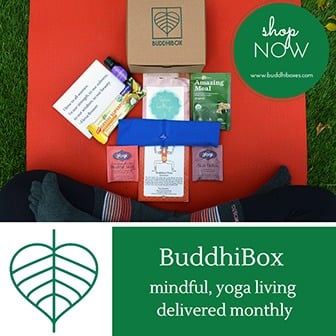 Real Beauty for a Cause Lemon Coconut Sugar Scrub, $15
I love how this "dessert for the skin" smells and how the heat from the shower invigorates the senses. The all natural sugar buffs my skin, getting rid of old and dull skin cells. The virgin coconut oil leaves my skin silky smooth. Did I mention the smell yet? It is heavenly. I feel like I am treating myself to a spa experience every time I use it. An added bonus? Real Beauty for a Cause donates 25% percent of sales from all products to charity.

The Bar Shop Body Oil, $12
No more body lotion for me. My skin loves this all-natural light oil, blended with almond oil, olive oil, avocado oil, jojoba oil, vitamin E oil and essential oils. And, you can use it on every part of your body. The scents are not overpowering, and they offer so many varieties. I am partial to the lemongrass, but you can pick from lavender, lemongrass, spiritual blend infused with sage, frankincense, orange and rosemary, and the relaxation blend infused with clary sage, jasmine, marjoram and ylang-ylang.

Lush Cosmetics Big Sea Salt Shampoo, $26.95
I am a big fan of pretty much everything Lush makes. I have been their customer for more than 10 years. Their Big Shampoo is my favorite shampoo. I have long, wavy, and sometimes coarse hair. The sea salt helps to clean and adds healthy minerals, leaving my locks shiny. The coconut oil and avocado butter keeps my strands soft. I like that Lush products have expiration dates. It is a testament to how pure the ingredients are.

Bain de Terre Coconut & Papaya Conditioner, $14
This conditioner is paraben and sulfate free and made from plant botanical extracts. I struggle to find good conditioners, especially ones that are effective at conditioning and detangling my hair. However, I have been very pleased with the Bain de Terre line. This brand is not as pure in ingredients as the Lush shampoo, but I like that they support green projects such as the wind project, carbon offset programs and use recycled plastics for packaging.

Bain de Terre Argan oil & Passionflower Styling Oil, $14
I love this light hair oil that is not greasy and smells divine! This tames the frizz and leaves my wavy and coarse hair looking brilliant. I am not one to spend a ton of time styling my hair, so to find a product I can work into my strands, then get up and go, is essential. The blend is alcohol and paraben-free and contains argan, monoi and fragrant passionflower oils.

Peacock Parfumerie Allure Perfume Oil, $22
I discovered this perfume oil when I was in San Francisco for Yoga Journal LIVE. The Allure scent has this sultry mix of bergamot, rose and sandalwood that lingers but does not overpower. It feels luxurious on your skin because it is made from a concentrated blend of essential oils and precious perfume accords, in a base of all natural coconut oil. There is no alcohol used. They even sell these beautiful pendant necklaces that serve a dual purpose – accessorizing and storing your perfume!

These are my top 12 bath and body products, which I discovered on my own and while curating recent Buddhiboxes. Do you use any of these products? What are your favorite bath and body products? Please comment and share with us in the comments below what your favorite conscious beauty finds.
To get these products and others like them, go to Buddhiboxes.com and sign up for a monthly subscription, which contains 4-6 curated products that promote mindful living to enhance your yoga practice on and off the mat. Following the principles of yoga, we are committed to offering products that are ethically sourced, cruelty-free and created with intention.
This article has been read 4K+ times. Feelin' the love!