12 Products to Help You Achieve Your Health and Wellness Goals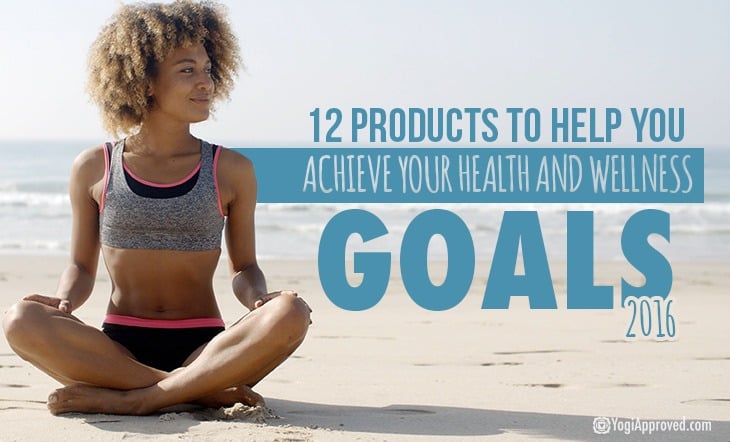 It's a new year and it's time for a brand-spanking-new you! For most people, New Year's represents a time for resolutions and promises to make changes to your mind, body and spirit. The new year is a time of renewal, and it's ripe with potential for a happier, healthier you! On the physical health and wellness level, you can make resolutions to:
Lose weight
Get in shape
Drop a dress or pant size
Be more active
Eat healthier

Here are 12 products that will help you achieve your health and wellness goals:

StrongBoard Balance Board
($269)


The StrongBoard Balance Board is a balance board with an unstable base to intensify your workout. The board helps you locate, utilize, and strengthen your stabilizing muscles, achieving full-body fitness by maximizing your muscle activation and calorie burning potential. Standing on the board is a workout in itself, so imagine the intensity level when you attempt, for instance, Tree Pose on the StrongBoard Balance. For your fitness regimen of choice, you can increase the difficulty and see results even faster in exercises like squats and push-ups. When an exercise or pose gets too easy, just add weight to one hand and the uneven weight distribution increases your difficulty level. The board is portable and electricity-free, so you can take it with you for total-body resistance training anywhere, even the great outdoors.

FLYJOY Bars
($23.99)


FLYJOY bars are energy bars that are made with healthy ingredients including quinoa, chia seeds, oats and flax seeds with a nut-butter base. The bars are all-natural, gluten-free, non-GMO and vegan, and the best part is they taste delicious! The FLYJOY bars are available in Blueberry Almond, Coconut Macaroon, Cookie Dough and Peanut Butter & Jelly, among many other mouth-watering flavors, so try one or a variety pack and taste them all. They are just 180 calories each and contain 20 percent of your daily fiber with four or more grams of filling protein. These are the perfect size to toss in your purse or gym bag and grab in replacement of a sugary snack. Keep your hunger in check and maintain your energy levels so you can achieve your wellness goals.

fitbook lite
($16.95)


The fitbook lite is a fitness and nutrition journal that will help you lose five pounds in six weeks. The book allows you to track your food and exercise, and it also provides you with easy to follow and implement weight-loss tips to make small changes toward a healthier lifestyle. Five pounds of weight loss is a healthy amount to kick-start your larger weight loss goals and keep the weight off for good.

Onnit Shroom Tech Support
($24.95)


The Onnit Shroom Tech Support is a mushroom-based pre-workout supplement that is designed to provide you with natural cardiovascular endurance and energy. This supplement is safe to take everyday to battle fatigue, improve oxygen utilization and provide energy at the cellular level, instead of using stimulants. Take the Shroom Tech Support to power you through yoga or any physical activity to help keep you active and working toward your fitness goals.

Pharmedoc® Dual Ab Roller
($13.89)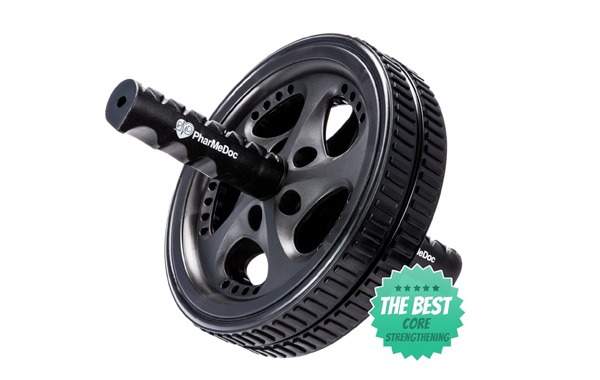 The Pharmedoc® Dual Ab Roller is a fitness wheel that will help you build core strength. Whether you are a little soft in the middle or chiseled and wanting a new challenge, this tool will help tone and strengthen your midsection. This ab roller has ergonomically shaped handles with non-slip grip, so it's comfortable to use day after day. This tool keeps your spine in alignment, so you can target your abdomens without the lower back pain commonly associated with abdominal exercises. If you are looking for an inexpensive and compact tool to add to your fitness arsenal, this is the prop for you!


Jawbone UP2
($92.98)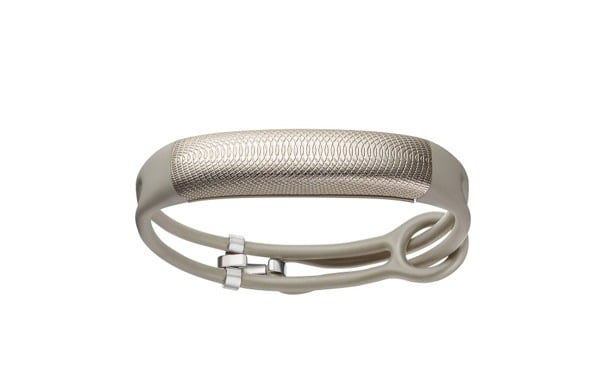 The UP2 by Jawbone is a highly stylized fitness tracker that is so sleek and aesthetically pleasing, you might forget that you are wearing a tracker altogether! That is until the activity reminder vibrates, letting you know that you have been idle for too long and that you should get up and move. The tracker syncs to an app on your smartphone, which tracks your activity, as well as sleep duration and quality over time. You can also log your food and other activity in the app for a complete overview of your diet and fitness. It is available in a variety of colors and patterns and it has an adjustable strap for all wrist sizes, so you can find a tracker to match your style and make you want to wear the UP2 every day.

Grokker Membership
($9/month (40% off for YouAligned readers)


Grokker makes wellness as mobile as you are. With over 1,000 online yoga, meditation, fitness and cooking classes to choose from there is something for everyone's goals. Grokker offers a 2 week FREE trial and after that it is just $9/month. Considering the variation of classes and the high quality of videos, this is a great investment for someone looking to fit wellness into a busy schedule.

Naked Pea Protein
($54.99)


The Naked Pea Protein is a high-quality protein powder that contains just one ingredient: yellow pea protein. Made in North America using environmentally friendly farming processes, this protein has no additives, gluten, soy or GMOs, so you can make a protein shake or toss it into your next smoothie with confidence. Naked Pea provides you with 27 grams of protein and just two grams of sugar and 120 calories per two-scoop serving. Add a sprinkle here and there throughout your meals, from your morning oatmeal to your dinner marinara sauce, and ensure that you meeting your protein needs to keep your body healthy and strong throughout the year.

ProBody Pilates Mini Exercise Ball
($10.95)


The ProBody Pilates Mini Exercise Ball is a nine-inch stability ball that is great for yoga, pilates, strength training and physical therapy. Use the mini ball to encourage core strength, challenge your balance and perform toning and floor exercises that target key muscle groups, including your abs and lower back. Use it to help with alignment and stability strength by placing it between your knees in poses like Chair Pose, or place it under your back to provide support during floor exercises. This fitness tool is versatile, inexpensive and a great complement to your fitness regimen.

Skulpt Aim
($199)


The Skulpt Aim is an accurate professional-grade body tracker that gives you detailed feedback about your body composition, including body fat percent and an assessment of your individual muscle's fitness. Sync your Skulpt Aim to the smartphone app and you can track your results and changes over time. The Skulpt Aim is great for a healthy family or group of colleagues working together toward fitness goals, as it allows you to save and store information for up to six users, while the Skulpt Chisel ($99) stores information for one user. The Skulpt Aim will provide you with an accurate assessment of your health, not just a body mass index (BMI) that is based on your height and weight, not muscle mass. Use these findings to locate the areas and muscles that are in need of improvement and to help you stay motivated.

Capezio Exercise Band
($9.99)


The Exercise Band from Capezio is a heavy-duty band that offers medium resistance. It is designed to target and strengthen specific areas of the body. Use it for physical therapy after an injury and for gentle strengthening, stretching, mobility work and relieving tight muscles before and after yoga. Toss this in your yoga bag and be ready for light strength training and and stretching anywhere you go.

DietMinder Personal Food & Fitness Journal
($9.43)


The DietMinder Personal Food & Fitness Journal is a food and exercise diary that allows you to track these elements of your healthy lifestyle. There is also a section at the end of the book with 100 common foods and space to add your favorites with their nutritional composition. In the "goals" section, you can write down your goals and add a 'before' picture to serve as a great motivator for change. Writing down your food and exercise gives you accountability, and will help you become more mindful of your actions when you put pen to paper.

New Year's resolutions are notoriously hard to stick to. One in three people do not follow through on their goals. If your goal for 2016 is weight loss, better nutrition or an overall healthier lifestyle, these products will help keep you motivated, healthy and off of the couch throughout the year. Here's to a happy and healthy 2016!

This article has been read 8K+ times. Feelin' the love!