4 FREE Weight Loss Apps for a Healthy 2016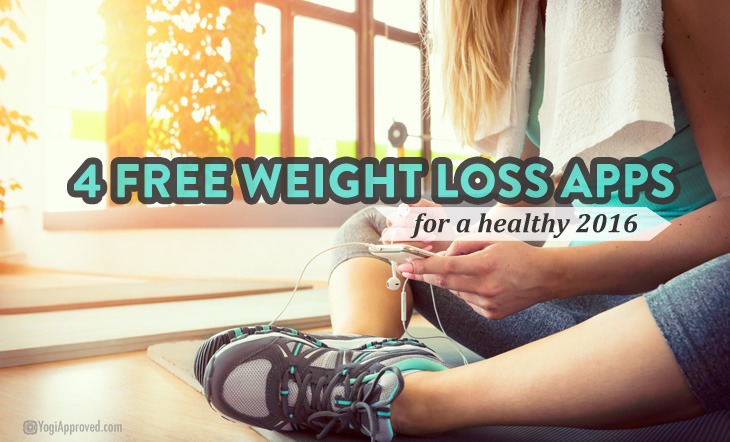 With the end of the year fast approaching, it's time to reassess your goals and create some new resolutions. The most common resolutions generally revolve around health and fitness. They might be losing weight, eating healthier, or exercising more. It can be easy to get discouraged and distracted from your goals as the year goes on, but thankfully there are resources out there to help you! There are a variety of mobile apps that you can download to your phone that will keep you accountable throughout the year, many of which are free! A bonus? You can even make money from some of them by sticking to your plan!

Here are 4 awesome – and did we mention free? – apps that can help you lose weight and stay motivated in 2016:

MyFitnessPal
Cost: Free (additional features are available with in-app purchases)
Available for: iOS and Android
Good if you: Want to track your food
With a food database of more than 4 million foods, MyFitnessPal is the perfect app for anyone who wants to track how many calories they are consuming. You get a customized calorie goal based on your age, weight and height. It allows you to track your macronutrients (proteins, fats and carbohydrates), water intake and exercise. It also syncs with a number of fitness trackers to adjust your calorie allowance based on your calories burned throughout the day.

DietBet
Cost: Free
Available for: iOS and Android
Good if you: Need added motivation to lose weight
DietBet allows you to bet on yourself to lose weight. You can sign up for a one-month Kickstarter where you need to lose 4% of your weight, or a six-month Transformer where you need to lose 10% of your weight. There are always new bets being started, or you can even start your own and ask all of your friends to join in. Bets generally range from $25-$100, though some can be as low as $10. Anyone who does not make their goal within the time frame loses their money, and anyone declared a winner will split the pot.

Couch to 5K
Cost: $3.96, or a free version is also available with additional features for a fee
Available for: iOS and Android
Good if you: Want to slowly build up to running
If you're a running or fitness novice and want to start getting more active, this is the app for you. In a mere three months, the training plans will have you running a 5K in just 30 minutes with ease. You start off by alternating between running and walking and slowly build up to running the entire 5K.



Pact
Cost: Free
Available for: iOS and Android
Good if you: Need a kick in the butt to be healthy
Pact is a threefold app. You make a "pact" with the app regarding how many veggies you will eat in a week, how many days you will work out, or commit to logging in a food journal. If you break your pact, they will automatically take money out of your bank account. The default amount is $5 each time you break your pact, but you can also increase that amount for some added motivation. Rewards are generally $0.35 – $5.00 a week depending on your commitment and how much is in the pot for that week. The Pact app uses GPS, photos, fitness trackers and other apps in order to verify your count.

Eating well and being active are the keys to having a healthy year ahead, and these apps will help ensure that you are able to stick to it. Whether you want to keep your eating habits in check or just need some added motivation to get moving, these awesome apps have you covered. Here's to a happy and healthy 2016!

This article has been read 3K+ times. Feelin' the love!