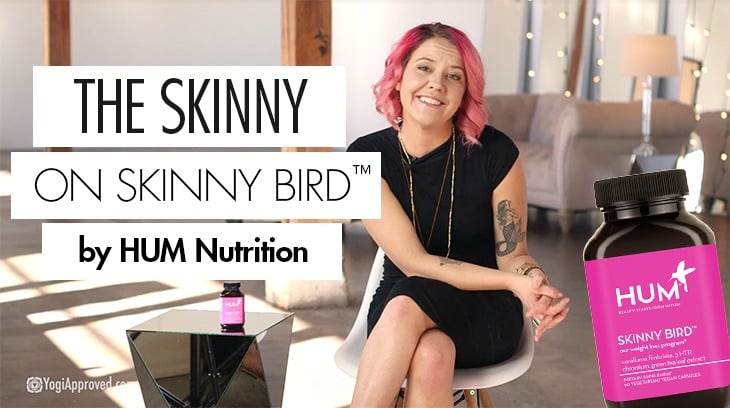 The Skinny on HUM Nutrition's Skinny Bird Natural Weight Loss and Energy Supplement (Video)
When it comes to product reviews, we don't mess around. All of the items we review are put through the ringer of everyday use. You can trust that our reviews are non-biased and completely honest. Full-disclosure – while we do charge brands for these reviews, we do not publish negative reviews. If a product doesn't live up to our standards, we won't promote it. Everyone has their opinion, this is ours – let's get started.

Skinny Bird is a weight loss supplement from HUM Nutrition that helps curb your appetite, boost metabolism, and control your blood sugar.

Let's face it. When you feel good on the inside, it shows on the outside. Feeling healthy and happy begins with a healthy lifestyle. We all know that when you take care of your body, it takes care of you! Working out is a great start, but sometimes you need something more . . .

There are a lot of quick fix gimmicks out there to get "skinny" or get "fit" but many contain ingredients that aren't healthy and may even be dangerous to your health.

This is what we love most about HUM Nutrition – their entire line of supplements contain zero additives, chemicals, or bad-for-you ingredients – just all natural and high-quality ingredients.

The Skinny Bird weight loss supplement supports the body with a unique vegan formula of four safe and effective ingredients that target four specific weight loss solutions.

Skinny Bird contains:

5-HTP: Helps control serotonin levels, so you can say buh-bye to stress eating and late night snack cravings. Studies have shown that 5-HTP reduces caloric intake and works as an effective antidepressant.
Green Tea Extract: Helps boost your metabolism, burn fat, and maintain energy levels throughout the day. Green tea contains anti-angiogenic properties that help prevent obesity.
Caralluma Fimbriata: Helps curb appetite by communicating directly with the appetite control center of your brain to reduce cravings and hunger. Interesting fact: it has been used for centuries by tribes in India to reduce hunger and increase endurance.
Chromium: Helps stabilize your blood sugar levels – no spikes in energy, and no crashes – plus it also helps reduce cravings.

There are key pieces to the puzzle when it comes to moderate weight loss, and this formula covers them all with these four natural, organic, vegan ingredients that are safe and effective.

By taking these supplements, you are able to maintain energy and blood sugar levels throughout the day without feeling shaky or jittery. You can take Skinny Bird up to three times daily, preferably thirty minutes prior to eating, to help prevent overeating.

Watch our review of the Skinny Bird weight loss supplements by HUM Nutrition to learn more about our experience using them, and our feedback overall.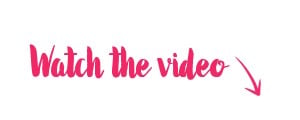 This weight loss supplement is vegan, gluten free, and non-GMO. The ingredients are all sustainably sourced, pure, and high-quality that's been clinically proven.

HUM Nutrition even offers a wellness quiz and access to a free personal nutritionist so you feel supported in your weight loss and wellness journey. You can check that out here.

Maintaining a healthy, active lifestyle requires motivation and discipline. The Skinny Bird supplements give you that boost to keep moving, and keep living a happy fit life!

HUM Nutrition offers a full line of healthy supplements, from anti-aging, to cleansing and detoxing, hair and nails, and more. The non-GMO, all-natural, gluten-free, formulas with organic and vegan options are a no brainer! You can pick them up at Sephora or visit HUM Nutrition for a special offer.

From their high-quality ingredients, to their effectiveness overall, the Skinny Bird weight loss supplements by HUM Nutrition are 100% YouAligned™.



This article has been read 10K+ times. Bada bing!