Our Favorite Yoga and Healthy Lifestyle Products – February Edition
The editors of YouAligned.com love yoga and everything related to living a healthy and natural lifestyle. We pride ourselves on keeping our finger on the pulse of the industry, and we take reviewing the latest trends and products very seriously. Our Favorite Things is a monthly recurring article and video featuring all of our editor's latest finds that we want to share with you!

You never know what fun stuff we'll find next, so stay tuned!

Here are 5 yoga and healthy lifestyle products we are loving this month.

Check out this video, and read the full article below for more information about these amazing products: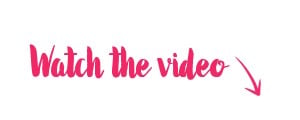 1. Eco-Friendly Premium Yoga Mat by Guru Grid


Guru Grid is a Canadian-based company that makes alignment yoga mats. The Eco-Friendly Premium Yoga Mat by Guru Grid features an easy-to-use alignment grid system to help you find proper alignment and also track your progress in any yoga pose. This 5mm mat has incredible traction and is made from natural rubber and other eco-friendly materials. Guru Grid prices are in Canadian dollars, meaning the Premium mat is $98 CAD, or $73.50 USD.

Shop this awesome and effective alignment yoga mat here.


2. Moonlight Mandala Leggings + Moonlight Mandala Yoga Top by Wolven Threads


Wolven Threads is an activewear and lifestyle brand that we love for their gorgeous nature-inspired prints and designs. The Moonlight Mandala Leggings and matching Moonlight Mandala Yoga Top is an outfit for yoga, SUP yoga, and daily fashion. Top and bottom are eco-friendly, made out of recycled water bottles for a comfortable fabric that's quick-drying, moisture-wicking, and fit true to size.

Shop Wolven Threads here.
5% of Wolven Threads' profits are donated to yoga classes for underprivileged youth.


3. Raw Vegan Beauty Green Superfood Powder by HUM Nutrition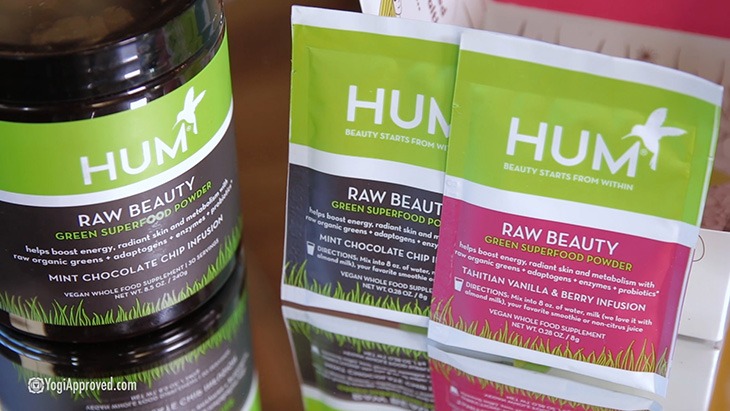 The Raw Vegan Beauty Green Superfood Powder from HUM Nutrition is a daily raw organic green superfood supplement that boosts energy and metabolism, and also promotes healthy, radiant skin. We love the huge amount of super-good-for-you ingredients, from digestive enzymes to antioxidants and much more.

Shop this vegan superfood supplement in Mint Chocolate or Vanilla Berry. Not ready to commit? You can try their 3-day free trial first!


4. Organic Lip Balm Flight by S.W. Basics


We're in love with S.W. Basics, an organic skincare line that only offers products with 5 ingredients or less. The Organic Lip Balm Flight features four yummy lip balm scents: peppermint, cocao, citrus, and cinnamon. These organic lip balms are made from beeswax, cocoa butter, coconut and other essential oils so your lips feel silky smooth and stay hydrated the healthy way.

Shop our new favorite lip balms here.


5. Cold-Pressed Kombucha and Super Teas by Health-Ade Kombucha


Kombucha, a fermented tea, is a super popular health drink for the high amount of probiotics it contains. Health-Ade Kombucha handcrafts top-quality kombucha in small batches, fermented in glass (important), with all raw, non-GMO, organic ingredients. We love their yummy super teas (a healthy mix of kombucha and botanical superfoods) and cold-pressed kombucha flavors.

Find out where you can buy this delicious Health-Ade kombucha here.


Thanks so much for watching and don't forget to subscribe to our YouAligned YouTube channel so you can stay up to date on all of our latest videos!!

What were your favorite featured products? Please share any comments or questions below – we love hearing from you.

This article has been read 5K+ times. Feelin' the love!

YouAligned is an online yoga, health and wellness publication for your life on and off the mat. We are here to help you live happier, healthier, more fulfilled lives. Yoga is our passion. Your healthy lifestyle is our obsession!