Our Favorite Yoga and Healthy Lifestyle Products – January Edition
The editors of YouAligned.com love yoga and everything related to living a healthy and natural lifestyle. We pride ourselves on keeping our finger on the pulse of the industry, and we take reviewing the latest trends and products very seriously. Our Favorite Things is a monthly recurring article and video featuring all of our editor's latest finds that we want to share with you!

You never know what fun stuff we'll find next, so stay tuned!

Here are 7 yoga and healthy lifestyle products we are loving this month:

Check out this video, and read the full article below for more information about these amazing products.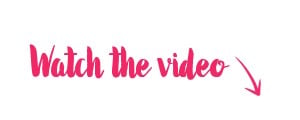 ProSource Tao Printed Yoga Mat


ProSource is a one-stop-shop for all things yoga and fitness. The Tao Printed Yoga Mat by ProSource features a zen, calming Tao-inspired print against a beautiful red. This 5mm mat is lightweight, eco-friendly, odor-resistant and non-slip, all for just $21. We love this yoga mat for how affordable it is!

Shop this beautiful mat here.


Ganesh Tank by FourSee Apparel


FourSee Apparel is a Colorado yoga and activewear brand that's gaining popularity for their adorable printed tops. The Ganesh Tank is a super comfy cotton blend (featured in size small, fitted). Also offered in a relaxed fit in grey or pink.

Shop the FourSee Apparel women's line here.


Niyama Dancing Beauty Yoga Leggings


Niyama is a yoga legging brand that has some seriously cute designs, and the Dancing Beauty is one of our personal faves. The timeless colors and pattern goes great with almost any color. Niyama leggings have a "no slip waist" design to keep your leggings in place – perfect for any form of yoga or exercise.

Shop these stunning leggings here.


Zafu Meditation Cushion by Zafuko


The Zafu Meditation Cushion from Zafuko is a stunning meditation cushion handmade in Thailand of high-quality organic material. Our favorite features: super lightweight, offered in a wide variety of vibrant patterns, and also doubles as a yoga block!

Shop this beautiful meditation cushion here.


Large Longplay Reusable Cup by KeepCup


Everyone raves about KeepCup, and now we know what all the fuss is about! The Longplay (featured in size large, or 16oz. but also offered in medium or 12oz.) is made from super durable, fully tempered glass and twin wall insulation to keep hot beverages hot (without burning your hand) and cold bevs cold with BPA/BPS free lids.

Check out KeepCup's Longplay series here.


Yoga & Exercise Mat Cleaner by Vermont Soap


Yoga mats can gather lots of icky bacteria which is why it's so important to keep them clean! Enter the Yoga & Exercise Mat Cleaner from Vermont Soap. This mat cleaner is non-toxic, hypoallergenic, and even meets USDA organic food standards (made from coconut, olive, and jojoba oils with aloe vera, rosemary, and essential oils).

Shop this safe and effective mat cleaner here.


Coco Calla Extra Virgin Organic Coconut Oil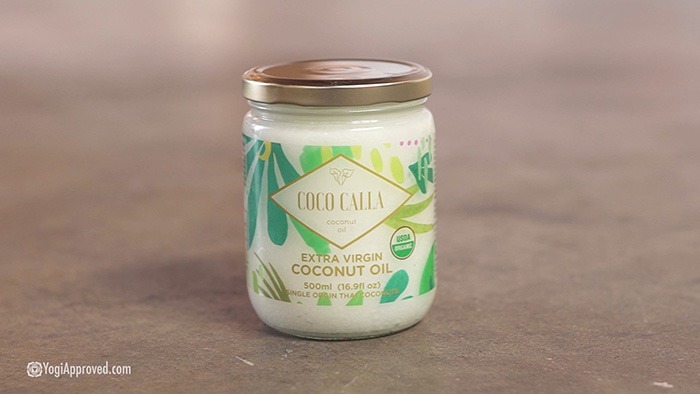 This amazing E.V. organic coconut oil is one of our new faves! Made from coconuts grown on an organic farm in Thailand, Coco Calla's coconut oil is packed with antioxidants and lauric acid. It's raw, cold-pressed, and unrefined, which makes it the healthiest kind of coconut oil. We love it as much for cooking and coffee as we do for using as a face, skin, and hair moisturizer.

Shop Coco Calla here.


Thanks so much for watching and don't forget to subscribe to our YouAligned YouTube channel so you can stay up to date on all of our latest videos!!

What were your favorite featured products? Please share any comments or questions below – we love hearing from you.

This article has been read 3K+ times. Feelin' the love!

YouAligned
YouAligned is an online yoga, health and wellness publication for your life on and off the mat. We are here to help you live happier, healthier, more fulfilled lives. Yoga is our passion. Your healthy lifestyle is our obsession!