Our Favorite Things: May Edition | 5 Yoga & Healthy Lifestyle Products We Love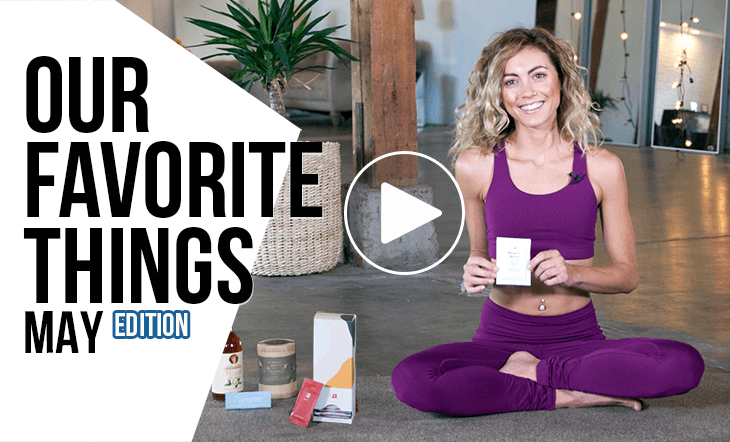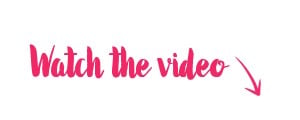 The editors of YouAligned.com love yoga and everything related to living a healthy and natural lifestyle. We pride ourselves on keeping our finger on the pulse of the industry, and we take reviewing the latest trends and products very seriously. Our Favorite Things is a monthly recurring article and video featuring all of our editor's latest finds that we want to share with you!
Here are 5 yoga and healthy lifestyle products we are loving this May:
Victory Bra and High-Waisted Leggings by Montiel


Montiel is a yoga and activewear brand that we adore for their comfortable performance fabrics and classic, stylish designs. The super trendy and functional Victory Bra. Noteable features: removable bra pads, high impact support and moderate compression. Pair the halter with the High-Waisted Leggings for an adorable yoga or gym outfit that's made from breathable, durable material that doesn't pill or fade. Bra and leggings both featured in eggplant color.

Shop this awesome yoga and activewear line here.


Native Cork Yoga Mat by Yoloha


Yoloha makes cork yoga products, and their cork yoga mats are their most popular and beloved items. The Native Cork Yoga Mat is Yoloha's newest mat – just released this month! – and you're going to love it. A unique blend of cork and recycled rubber, this mat is luxurious. Our favorite features: A+ grip and traction (perfect for hot yoga), two inches extra width so you can take up all the space you need, thick cushioning (great for restorative yoga), and made of all natural, chemical-free materials.

Shop the Native mat here.


Pure Raw Aged Hawaiian Noni Juice by Wai Lana


Wai Lana is a yoga and wellness brand with a wealth of products and resources for your yoga, meditation, and healthy lifestyle. They offer a full line of wellness products, including Pure Raw Aged Hawaiian Noni Juice. Noni juice is a powerful health tonic that boosts immunity, detoxifies, supports healthy digestion, and packs a punch of antioxidants. We love Wai Lana's noni juice because it's not overly bitter. Take a shot a day for optimal health!

Check out Wai Lana's entire product line here.


Calming Tub Tea + Purely Balanced Topical Relief Oil from In Season Beauty


In Season Beauty is a Colorado-based company that brings us a line of skin and beauty wellness products made from hemp and CBD. Your bath time just got better with the Calming Tub Tea sachets – relax your mind and rejuvenate your body with organic hemp flower, orange peel, rose hips and spearmint. Continue the relaxation theme with the Targeted Topical Relief Oil roll-on, which is made with CBD and 11 therapeutic-grade essential oils that leave a faint tingling sensation to soothe tight muscles (it feels amazing!).

Shop the entire In Season Beauty line here.


Care/of Customized Vitamin Pack Subscription


Vitamins and supplements are such an important part of our wellness regimen, but can sometimes be hard to keep up with. Care/of is here to change that! We're absolutely obsessed – here's why. You can build your own personalized daily vitamin pack and they'll deliver it to your door. Care/of provides professional guidance so you know you're getting the vitamins you need (and nothing you don't). Our favorite feature? The ultra-convenient dispenser and customized daily packs, complete with your name on the front!

Get your very own Care/of curated vitamin pack subscription here.


What were your favorite featured products? Please share any comments or questions below – we love hearing from you.

Thanks so much for watching and don't forget to subscribe to our YouAligned YouTube channel to stay up to date on all of our latest videos!!

This article has been read 9K+ times. Feelin' the love!