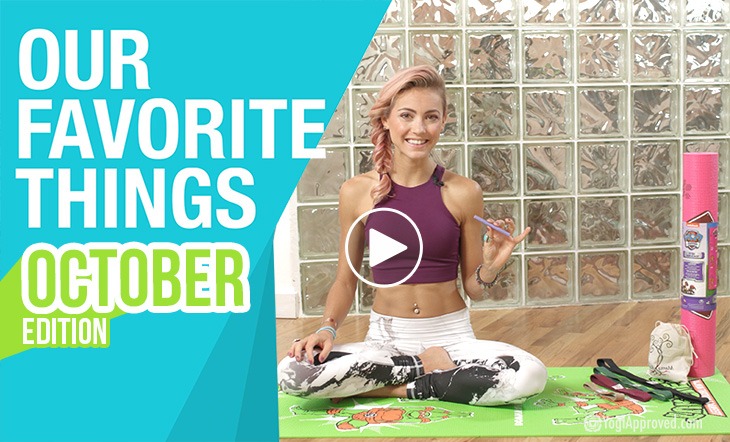 7 Products We Love – Our Favorite Things: October Edition (Video)
The editors of YouAligned.com love yoga and everything related to living a healthy and natural lifestyle. We pride ourselves on keeping our finger on the pulse of the industry, and we take reviewing the latest trends and products very seriously. Our Favorite Things is a monthly recurring article and video featuring all of our editor's latest finds that we want to share with you!

You never know what fun stuff we'll find next, so stay tuned!

Here are 7 yoga and yogic lifestyle products we are loving this month.

Check out this video, and read the full article below for more information about these amazing products: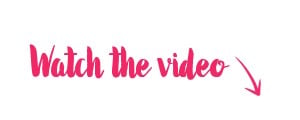 Nickelodeon Kids Yoga Mats by Dragonfly Yoga
Having a fun and interactive yoga mat is a great way to motivate kids to practice yoga! That's why we love Dragonfly Yoga's series of kid's yoga mats. They teamed up with Nickelodeon to bring popular kids TV shows to life on yoga mats! We featured the Teenage Mutant Ninja Turtles yoga mat, along with the Paw Patrol yoga mat in pink. These mats are inexpensive, latex- and phthalate-free, and super lightweight.

Shop these awesome kid's yoga mats here.


Marble Leggings by OMGI Yoga
The Marble Leggings in white from OMGI Yoga are incredibly unique leggings that feel as amazing as they look! We love that OMGI is based in California, as is every step of production. These leggings are eco-friendly and made with sustainable practices. Our favorite aspect about this brand? They offer custom made-to-order designs!




Shop these super unique leggings here.


Hazel Halter Crop Top by Montiel
Montiel makes an entire line of yogawear that's comfortable, fashionable, and high-performance, all in California. Their Halter Crop Top (featured in plum) is a fan favorite! The crop fit is adorable with its high neckline and midriff cut, and super trendy. The top comes with removable padding and the material is super comfortable and sweat-wicking.




Shop this stylish top here.


YogaSpheres by Mama Kuka
The YogaSpheres from Mama Kuka are a circular, innovative approach to the classic yoga strap. The range of YogaSpheres sizes, as featured in the Yogi Pro Kit (which comes with 8 straps total; 2 of each size), help you get the most out of your yoga prop practice in a convenient and easy to use way.




Shop these amazing yoga straps here.


Leaf Infusion Deodorant from Blue Beautifly
We were excited to discover an organic, plant-based deodorant that smells amazing and works GREAT. Blue Beautifly has a full line of organic botanical skincare products that we recommend, but we'll focus on their Leaf Infusion Deodorant. Made from herbal extracts and essential oils, this deodorant absorbs odor and moisture without any harmful ingredients.




Shop Blue Beautifly here.


MONQ Zen + Vibrant Personal Essential Oil Diffuser
MONQ makes the first ever personal and portable essential oil diffuser (how cool is that?!). We are in love with their Zen MONQ blend which provides calm clarity using frankincense, organge, and ylang ylang – a perfect blend for yoga, savasana and meditation – and their Vibrant MONQ blend for energized concentration and inspiration with ginger, lemon, and spearmint – great for pre-yoga or any fitness.




Shop these personal essential oil diffusers here.


Matcha Latte and Maca Cold Brew by REBBL Elixir
REBBL brings you high-quality, delicious + good-for-you organic and sustainably sourced herbal ingredients in their entire line of signature 'super herb elixirs.' We featured their Maca Cold Brew made with maca root, cold brew coffee, and coconut milk (delicious and energizing), and Matcha Latte, made with coconut milk and matcha green tea for a healthy, frothy and energizing treat.




Find out where you can buy REBBL Elixirs here.


Thanks so much for watching and don't forget to subscribe to our YouAligned YouTube channel so you can stay up to date on all of our latest videos!!

What were your favorite featured products? Please share any comments or questions below – we love hearing from you.

This article has been read 2K+ times. Feelin' the love!