The Best Places to Practice Yoga in Thailand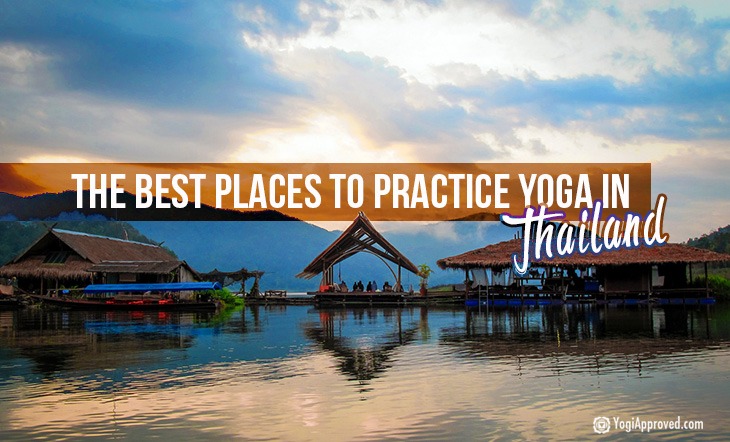 Just picture it: a fresh coconut – maybe even a cocktail – following a memorable yoga class with a view of majestic limestone crags in the distance. That's Thailand yoga for you!
Thailand is one of the best places in the world to practice yoga, but not simply because of the abundance of beach backgrounds. The country is rich with fantastic yoga teachers, stunning views, and a vibrant yoga community.

Thailand is one of the best places in the world to practice yoga.

A little time spent wisely in Thailand will ensure you'll never want to leave. There's too much to cover in one post, but here's a taste of everything waiting for you: picturesque quarries to swim in, too many waterfalls to count, fresh tropical fruits on a blazing hot day, thousands of lanterns in the night sky, majestic temples, kindness from strangers who will go out of their way to help a lost foreigner, lush jungle in the background, idyllic beaches in the foreground, and the culinary wonder of Thai cooking.

Why You Should Practice Yoga in Thailand
A variety of stellar yoga teachers make their rounds through Thailand on a surprisingly frequent basis. A number of world-class instructors have even made Thailand their home! This guarantees that there will be a wealth of yoga workshops and retreats to choose from whenever you plan your trip.

What's more, these instructors inevitably create bustling yoga communities. You'll feel right at home during your first visit to a yoga studio in Thailand. It's not uncommon for classes to go out for meals together after practice, and the welcoming, calm sabai sabai attitude of Thailand applies to its yogis.

Here are 3 of the Best Thailand Yoga Cities, and Where to Practice:
Thailand is truly magical, and it's home to a number of yoga hotspots throughout the country. Here are just a few of those magical Thailand yoga hotspots!

1. Bangkok


Busy Bangkok probably isn't the first place you'd think of when it comes to getting on your yoga mat, but its craziness is the perfect reason to reconnect with your practice. While the country's capital doesn't quite offer the serene yoga spaces you'll find elsewhere, the city does boast some excellent studios.

In Bangkok, the instructors are fierce and the studios dedicated – stop in for a class at Yoga Elements considered "Bangkok's best yoga studio" or Absolute Yoga to tide you over in the Big Mango before jetting off to your exotic retreat. Or, if you're looking for a more traditional practice, find an Iyengar flow at Empower Yoga.


2. The Islands


Crystal clear turquoise waters, swaying palms and impressive cliffs – the Thai islands deserve all their popularity and are certainly a pretty place to practice yoga. Time slows down on the islands, nature surrounds you, and the warm temperatures help you loosen up and feel at ease.

You can find small yoga studios and wellness communities on most of the commonly visited islands like Koh Tao, Koh Lanta, and Koh Samui, but one of the best spots to visit specifically for yoga is Koh Phangan.

With a vibrant yoga scene, Koh Phangan is home to some world-renowned centers including the world headquarters of Agama Yoga and The Sanctuary, a breathtaking resort that also offers detox and spa treatments. If you're interested in completing your yoga teacher training in stunning southern Thailand, check out Jivani Yoga.



3. Chiang Mai


Last but certainly not least is the "Rose of the North" – Chiang Mai. With a population of roughly 200,000, Chiang Mai is northern Thailand's largest city. Its sweeping mountains, plentiful waterfalls, and calm vibes have stolen many hearts.

I think Chiang Mai, along with the rest of the north, is the best place to reconnect with nature, your yoga practice, and yourself. There's a little something for everyone here – incredible food, beautiful scenery, fun nightlife, and jaw-dropping scenery – and a thriving international health and wellness community.

Attend any class in one of the studios close to the Old City, such as Namo Chiang Mai or Wild Rose Yoga, and you'll instantly feel embraced by the warm yoga instructors who call this special place home. The laidback lifestyle and emphasis on natural living make the north a perfect place to focus on your practice.

Bonus! Chiang Mai will give you plenty of opportunities to do yoga in unique and gorgeous settings. While the city is fantastic, the region's real draw is its unique landscape.

Retreats, like Suan Sati, in the north are often held in unbelievable locations like traditional wooden Thai houses set against a backdrop of jungle-covered mountains. The islands may have the sea, but they can't compare to Northern Thailand's magical mountains.

Recommended read: The Best Yoga Studios in Chiang Mai, Thailand

Time to Get Your Thailand Yoga On!
Whether you're blissing out in Bangkok, soaking up the sun on the islands, or chilling in Chiang Mai, there's something for everyone when it comes to practicing yoga in Thailand. What's even better is that, while enjoying this incredible destination, you're sure to connect not only with your yoga practice, but also with a welcoming yoga community from around the world.

Ready to buy that plane ticket? ☺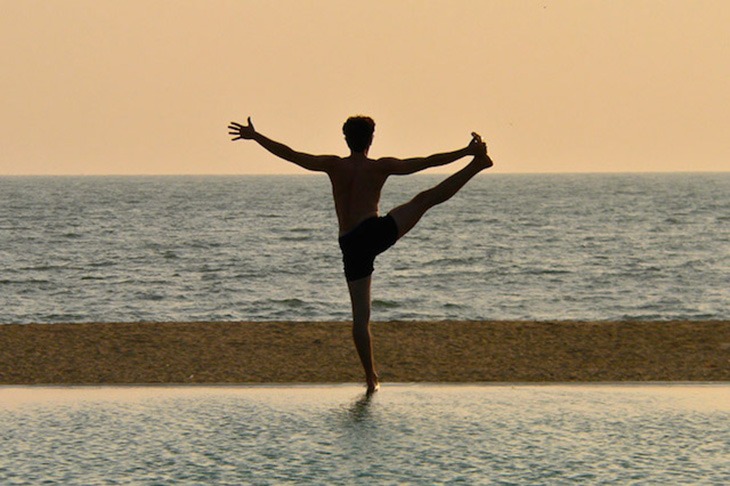 This article has been read 10K+ times. Bada bing!