These 21 Surprising Health Benefits of Nature Will Inspire You to Get Outside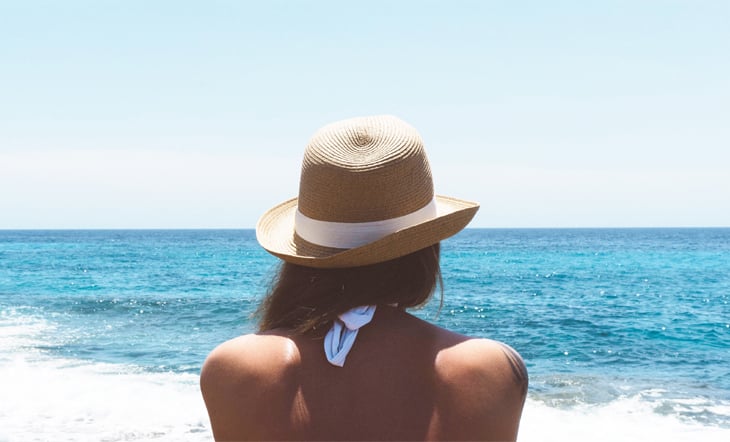 You might love the great outdoors, but did you know about the surprising health benefits of being in nature?!
With the days getting longer, it's time to dust off your shorts, slip on your sandals and get outside. In case you need a few – or twenty-one – extra reasons, there are pretty amazing health benefits for leaving the house (or office!) to find green space.
There are even unique benefits to exploring a few of nature's most beautiful landscapes like waterfalls and forests. Plus, we've got outdoor safety tips and pointers for those times when you can't get away for a vacay but want to find easy ways to get more outdoor time.
21 Health Benefits of Nature That Will Motivate You to Get Outside:
So what exactly are the health benefits of being outdoors? Well, here are twenty-one reasons your body and mind will thank you for getting outside.
1. Increases physical activity
2. Improves sleep quality
3. Induces feelings of relaxation
4. Reduces cortisol levels
5. Releases muscle tension
6. Lowers heart rate
7. Reduces risk of cardiovascular disease
8. Lowers risk of depression
9. Improves stress recovery
10. Increases focus
11. Increases attention span
12. Reduces anxiety
13. Improves memory
14. Boosts vitamin D levels
15. Improves self-esteem
16. Strengthens your immunity
17. Boosts creativity
18. Improves your vision
19. Increases energy
20. Fresh air is good for your lungs
21. Helps chronic pain sufferers
Unique Health Benefits of Exploring Nature's Most Beautiful Landscapes
The mental, physical, and emotional benefits of being in nature are compelling, and studies show it's optimal to get about 120 minutes of outdoor time each week, if possible.
Check out the unique health benefits of these amazing landscapes for your next outdoor adventure.


1. Find a Waterfall to Boost Your Mood
According to the 2019 Global Wellness Trends Report, "spending time in natural environments like waterfalls has a unique impact on mood and happiness."
Beth McGroarty, vice president of research at the Global Wellness Institute explains, "the crash of water from waterfalls or pounding surf creates an environment very rich in negative ions, which is linked to reduced depression and anxiety."

2. Wander Around a Forest for a While
Known as "forest bathing," the practice of spending time in the forest has long been known for its power to improve one's overall wellness.

It's optimal to get about 120 minutes of outdoor time each week.

In his book, Forest Bathing, Dr. Qing Li expresses that spending time in a forest can reduce stress, anxiety, depression and anger; strengthen the immune system; improve cardiovascular and metabolic health; and boost overall well-being.
For more details on this practice, check out Forest Bathing: What It Is, How It Works + Why You Want To Do It

3. Catch a Wave
Dr. Wallace J. Nichols is a Marine Biologist and author of the book "Blue Mind", in which he touts the incredible health benefits of seawater.
"Seawater contains minerals such as magnesium, sodium, calcium, chloride, and sulfate that have natural benefits for the body," says Dr. Malkin. "Magnesium helps moisturize the skin and reduces inflammation."

Getting outside improves sleep quality, reduces anxiety and boosts creativity.

Studies have also shown seawater to benefit heart health. And of course, no one who hears the rhythmic crashing of ocean waves can deny the relaxation benefits.
If you need a little beach yoga inspo, try this Beautiful Beach Yoga Sequence (Video)


Ideas for Getting Outside When You Can't Go Far
So maybe you're not ready or able to pack up your bags and head to an exotic beach. You can still experience the health benefits of getting outside! Here are tips for getting outside even if you don't live near green space or can't take a vacay.
Go for a walk around the block. It's really that simple! Getting out of your normal space and moving your body outdoors will do wonders.
Have a backyard picnic. This is a great one to do with friends, your kids or even invite the neighbors! Enjoy time in the great outdoors, in your own backyard.
Practice yoga outside. Of course we couldn't leave yoga off the list. Try practicing in your own backyard, an outdoor patio or the neighborhood park. Try this 15-minute outdoor flow.
And if you can't do any of these, at least open up those windows. Maybe even get a house plant to bring the outdoors in!


5 Tips for Outdoor Safety
As vast as the benefits of being in nature are, it's also important to stay safe while you're out there. Here are outdoor safety practices to put into place before heading out.
1. Always wear SPF. Lather it on before you head outside and don't forget to bring it along with you to reapply as needed.
2. Wear appropriate clothing. Consider the temperature and how long you'll be where you're going. Obviously you'll need a bathing suit at the beach, but you don't want to forget a hat or something to provide shade throughout the day.
3. Know the terrain of where you're going. You don't want to get caught wearing casual sandals when you try to hike a rocky mountainside. Read up on the location and pack accordingly.
4. Stay hydrated. Going for an outdoor adventure has many benefits, but also brings the warmth of sunshine and exertion of physical activity. Bring a water bottle and maybe even an extra gallon to refill, depending on where you're going and what you're doing.
5. Tell a friend if you're going it alone. Spending time alone in nature can be an invaluable experience. Just let someone know where you're going and when you plan to return.


Get Outside and Experience the Immense Health Benefits of Being In Nature
There are so many ways to get outside and a ton of health benefits from spending time outdoors. Whether you're planning a big getaway or just taking a break from the office, you'll be a happier, healthier you when you step outside. So make a plan and get out there!
How much time do you spend outside each week? What landscapes inspire and nurture you? Please share with us in the comments below – we love hearing from you!
This article has been read 664 times. Share it and spread the love!