This Is the Secret Hack for Beautiful Glowing Skin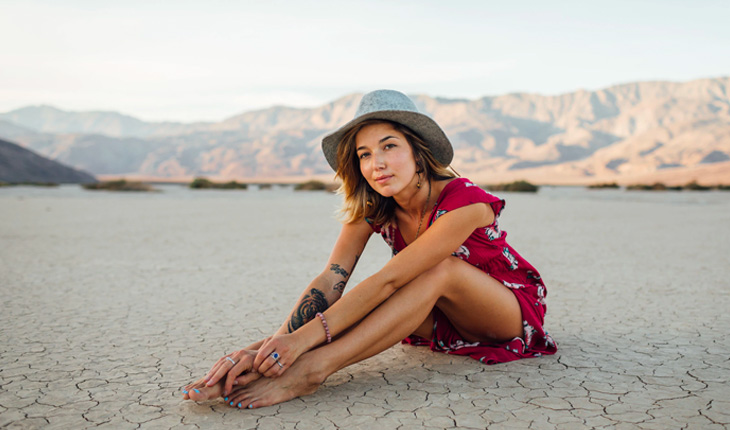 To get clean and sparkling teeth, what do you do? You brush them!
To get silky smooth and shiny hair, what do you do? You brush it!
So when you want beautiful and glowing skin, what should you do? You guessed it . . . you brush it!
Dry brushing is gaining mainstream popularity for good reason. There are so many benefits of dry brushing and, perhaps best of all, you can do it yourself at home (for hardly any cost!).


What Is Dry Brushing?
Dry brushing has been practiced for centuries by many different cultures. From the ancient Greeks to Native Americans, people have been dry brushing to remove dead skin cells and to stimulate blood circulation long before our beauty shelves became stocked with skin-enhancing creams and potions.
No overly complicated explanation needed here because dry brushing is exactly what it sounds like! Dry brushing is the act of using a dry bristle brush to exfoliate and buff your body and skin.
Your skin has a tremendously important job to do for you all day, every day:
It accounts for approximately 15% of your body weight
You have around 300 million skin cells (21 square feet of skin), which weighs around nine pounds and contains more than 11 miles of blood vessels
Every minute, your skin sheds 30,000 skin cells!
Your skin renews itself every 28 days

Looking to get more beautiful skin? Then it's time to start embracing the natural beauty powers of dry brushing!


The Benefits of Dry Brushing Go Further Than You Think
Your skin is exposed to a lot throughout the day – from different weather conditions to coming in contact with various surfaces and materials. Over time, your skin can become dry, damaged, and dull.
Sure . . . serums, lotions, creams, and cleansers can be helpful in enhancing the appearance of your skin. However, the benefits of dry brushing work not only for your skin, but also for your overall health.
Let's take a closer look at the blissful benefits of dry brushing, how to easily do it at home, and some natural beauty tips that will give your skin a much deserved boost!


Here Are 5 Blissful Benefits of Dry Brushing:
Dry brushing is an incredibly easy, relaxing, and health-enhancing technique to add into your daily routine. As an added bonus, it's also very inexpensive!
With only a few minutes and a few dollars, you can be well on your way to polishing your skin to perfection. Just take a look at these blissful benefits and we guarantee you will be reaching for a natural bristle brush stat:

1. Leaves Your Skin Glowing
Exfoliates away dead skin cells
Makes your skin super soft
Helps the skin renewal process
2. Unclogs Your Pores
Brushes away blemishes and dirt
Helps excrete toxins from pores
Evenly distributes your skin's natural oils
3. Smooths Your Skin
Tones and tightens the skin
Boosts circulation to get more youthful-looking skin
Reduces the appearance of cellulite
4. Promotes a Happier and Healthier Heart
Gets fresh blood flowing to your heart
Invigorates your body
Leaves you feeling energized!
5. Detoxifies Your Organs
Dry Brushing 101 – Here's How to Dry Brush Your Skin:
So, are you ready to get beautiful skin and enjoy the blissful benefits of dry brushing? You can easily get started incorporating dry brushing into your health and wellness routine today!

What You'll Need:
Natural moisturizing product (coconut oil works great!)
Directions:
Using a natural bristle brush, start at your feet and use circular motions to brush your skin. Make sure your skin is dry and doesn't have any products on it
Continue working your way up your whole body, always brushing toward your heart
On your feet, legs, stomach, and arms: Brush UP
On your face and shoulders: Brush DOWN
After you finish brushing, take a warm shower and then moisturize with a natural product to leave your skin feeling soft and glowing




After Dry Brushing, Give Your Skin an Extra Boost!

Now that you have glowing skin from dry brushing, it's time to give your skin an extra little somethin' somethin'.

Here are a few of our favorite natural beauty remedies:

Beautiful skin requires commitment, not a miracle. So enjoy the many benefits of dry brushing!
What's your favorite natural beauty product to use on your skin? We love to hear from you! Share your thoughts and experiences with dry brushing in the comments below!
This article has been read 1K+ times. Feelin' the love!