The Environmental Benefits of a Vegan Diet (Why I Went Vegan to Help Save the Planet)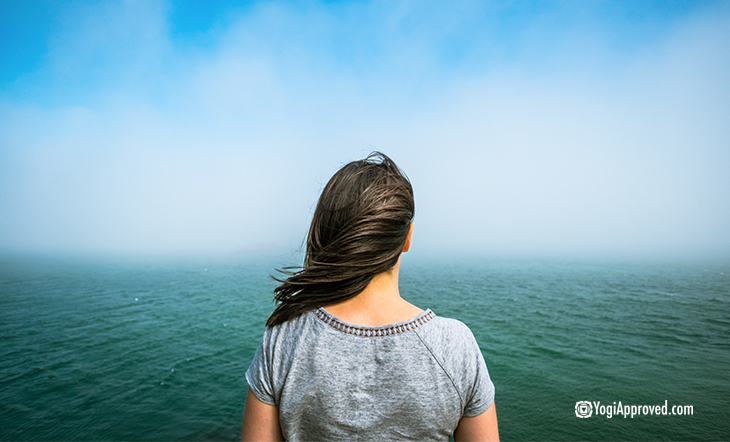 By now you've probably heard about all the personal health benefits of a vegan diet, but have you heard of the environmental benefits of a vegan diet?
Sure, a vegan diet can help lower your blood pressure, reduce your risk of heart disease, and, in some cases, even reverse the effects of certain cancers. Despite all that good stuff though, that's not why I decided to go vegan.
I'm vegan for the planet, and I'm not turning back any time soon. There are too many environmental benefits of a vegan diet and I'm here for it.
Study after study has shown that a vegan or plant-based diet is vastly better for the planet than a Standard American Diet. There are fewer greenhouse gases associated, there's less water consumed, and overall there is more environmental sustainability with a vegan diet. Not to mention you can grow a lot of your own food right in your apartment or backyard!


3 Environmental Benefits of a Vegan Diet:
Let's look at more closely at the environmental benefits of a vegan diet and how a vegan diet is better for the planet. I'll break down the three key reasons that got me to switch over to a vegan diet, but I encourage you to do your own research.
There are tons of studies on both sides of the table out there, and it's up to you to make your own decision. (Remember to always find out who paid for the study to get an idea if there might be bias!)

1. Greenhouse Gases
We know that our climate is shifting, and our planet is getting warmer. This affects every level of our planet's delicate ecosystem from the coral reefs to the most deadly predators.
We also know that human activity is one of the greatest causes of greenhouse gases in our environment, and we're often told to carpool, walk, take the bus, or ride our bike to reduce these emissions.
But! A statistic fewer people talk about is how many greenhouse gases are emitted during standard food production. According to the EPA, while transportation is responsible for about 14% of greenhouse gas emissions, 24% come from the cultivation of crops and, primarily, livestock.

People eat meat and think they will become strong as an ox, forgetting that the ox eats grass. – Giuseppe Caruso (Translated from Italian)

The conclusion I came to here is: if the crops are being harvested to feed livestock that cause deforestation, increased levels of methane, and production-associated greenhouse gases, why not just eat the crops myself?


2. Water
I wrote an article about simple conservation tips you can adopt in order to help save the planet and one of them is to take shorter showers. Confession time! I could do better with that one – there's just something about standing under that warm water that this Scorpio heart absolutely adores. But, in my mind at least, I offset this guilty pleasure with my diet.

Let's break it down in a one-for-one, protein-for-protein analysis of the water consumption of the livestock that makes it to your plate vs. a reasonable protein substitute.

Steak vs. Tofu
A 6oz steak contains approximately 42g of protein and consumes approximately 674 gallons of water during production
12oz of tofu contains approximately 40g of protein and consumes approximately 226 gallons of water during production
Ok, ok. So not everyone likes tofu (or can at least pretend to like it), and that's about four servings, so a lot of tofu. Let's look at lentils.
Steak vs. Lentils
A 6oz steak contains approximately 42g of protein and consumes approximately 674 gallons of water during production
7oz of lentils contains approximately 41g of protein and consumes approximately 308 gallons of water during production
So, there you have it. Even more water-intensive plant-based alternatives use significantly less water during production than meat.

3. The Ocean
I've already mentioned that I'm a Scorpio, and I don't think my little water heart could take it if I played any part in destroying our oceans. The excessive need for seafood and items from the sea has caused overfishing and National Geographic reports on a 2006 study that predicts fishless oceans by 2048.
After binging on Blue Planet II, and crying my eyes out at the last episode urging us to reduce our plastic waste, I was inspired by Norway. In the 1950s, the Norwegian government and fishermen realized that they were overfishing their herring population, obliterating the local orcas' source of food.
In response, they imposed strict fishing restrictions that allows fishermen to take more than enough for them to make a living while still leaving food for the orcas. Since the 1950s, they have seen the herring population return, along with the orcas. We can certainly learn from this practice in order to preserve our oceans.
I feel that we still have much to learn about the ocean, and that we can't fully know the impacts that our lives on land have in the depths of the sea. I believe that everything is connected, and that we should not exhaust the ocean's resources as it is teeming with life we don't even fully understand yet.


You Don't Have to Go Vegan – Here's What You Can Do Instead
During Earth Month, a lot of us reflect on what we're doing and what we could be doing better to help preserve the earth for future generations. Most of us are aware of the impact we have on our surroundings and how our choices directly affect the planet.
You don't have to go vegan if that seems just a bit extreme for you (but I highly recommend researching other environmental impacts, animal welfare, and personal health benefits before making that decision). Instead, try removing animal products from certain meals, or even from certain days.
Meatless Monday is a great place to start, but you could also commit to "meatless meals" where you challenge yourself to find alternative options to animal products for breakfast, lunch, or dinner for a specified period of time.
Good luck, and here's to Mama Earth!
This article has been read 1K+ times. Feelin' the love!