Women Are RAVING About This CBD Personal Lubricant and Arousal Oil – Here's Why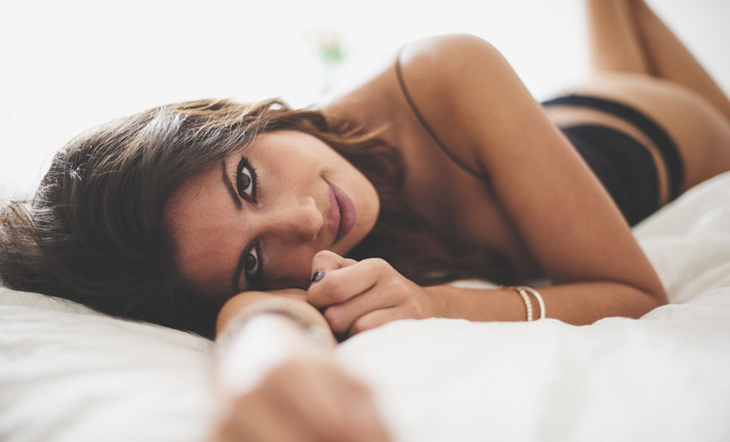 The list of the health benefits of CBD continues to grow. From helping anxiety, cultivating wellbeing, and even benefiting your pets, CBD is as diverse in its benefits as it is beneficial for your wellness.
Now, CBD has made its way into the bedroom. . .
Enter Awaken Natural Arousal Oil with CBD and Synergistic Botanicals by Foria.
There are a million massage oils and personal lubricants on the market, but a vastly smaller selection of natural options.
In line with living a healthy, natural lifestyle, it's important to consider what we're putting on and in our bodies – from the foods we eat to the skincare and beauty products we use – and personal lubricant should be no different.
In our ongoing search for all things natural, healthy and good, we were stoked to discover Awaken. According to Foria, it is the first personal lubricant to contain broad-spectrum CBD, and as big fans of the health benefits of CBD, we wanted to learn more.


What Is Awaken, Exactly?
Awaken is a plant-based aphrodisiac blend with synergistic botanicals, broad-spectrum CBD from organically-grown hemp, and organic coconut MCT oil.
The first thing we wanted to know was the ingredient list, which is always very telling about any product. When you're looking for a natural product, the ingredient list should be short and with names you are familiar with (and can pronounce).
Here's the full ingredient list (all organic): MCT coconut oil, KAVA root, hemp, cinnamon, ginger, cardamom, peppermint oil, vanilla oil, and cacao oil.
So what is the cumulative effect of these ingredients as a personal lubricant?
Formulated specifically for women, it is designed to enhance sensations, pleasure and ultimately orgasms, while decreasing any discomfort or dryness.
Awaken is meant to work with your body's natural functions to create, as Foria says, "potent therapeutic aphrodisiac effects."
The combination of ingredients can also increase arousal, natural lubrication, and physical sensation. This can lead to more intense and easier to achieve orgasms.


Here's What Women Everywhere Are Saying About Awaken By Foria:
With 220 five-star reviews, customers seem to love this product. The main theme is that women who previously experienced pain or dryness during sex (both common issues) found a major improvement using Awaken.
Vice Magazine reports, "It's delicious. Awaken has a quick onset. Every usual sensation I get with regular orgasms seemed amplified."
Cosmopolitan raves, "When I used Awaken with a partner, that often elusive orgasm was suddenly not so hard to achieve."
And Ravishly says, "I've been pretty hooked on this stuff ever since I first gave it a try, and have been recommending it to pretty much anyone who will listen."


Important Details to Know About Awaken By Foria:
This is Foria's first THC-free product. CBD (cannabinoids) is derived from the hemp plant but is not psychotropic, meaning it does not get you high. It is available (and legal) everywhere for this reason.
Broad-spectrum CBD from hemp organically-grown in the USA
All-natural & organic ingredients in organic coconut MCT oil
Natural chocolate and mint aroma and flavor
Suggested use is 4+ sprays (30-50 servings per bottle)
Independently lab tested for purity
No additives, preservatives or THC
Awaken is designed for topical use as an intimate massage oil. You will feel it immediately upon application but the sensations will enhance over the next 15 minutes
Edible, vegan and gluten-free
Do not use with latex. Awaken is oil-based so any condoms, diaphragms or toys must be oil-safe materials like silicone
Avoid use if you (or your partner) are allergic to any of the ingredients
A small percentage of users report experiencing a burning sensation with Awaken (which may be the result of an allergy or sensitivity to one or more of the ingredients). If you experience discomfort, discontinue use immediately
If you have questions, you can check out Foria's FAQ or jump on their website and submit a question. Awaken is $48 per bottle, with discounts when you purchase two or three, and free shipping on all orders over $50 within the US.
You can learn more about Foria and the amazing things they're up to by clicking here.
Cheers to healthy, enjoyable and pleasurable sex and orgasms each and every time. Xoxo!
All included information is not intended to treat or diagnose. For medical questions, please consult your healthcare provider.

This article has been read 5K+ times. Feelin' the love!