How to Use Massage Balls (Video Tutorial)
At some point in our lives, most of us have had some form of a massage. Whether for recovery from tight or sore muscles, for relaxation, or therapy, massages offer a broad range of benefits – and also feel amazing!

Massage balls are a simple yet effective tool for personal, or self-massage. We don't always have the time or money to seek out a massage therapist, and the best part is that with massage balls, we don't really need to! Using two massage balls, you can give yourself a deep tissue massage at home.

For this massage ball tutorial, we are using the Hurts So Good massage balls made from all natural rubber by Yoga Body Natural's.




We love these massage balls because they are made with safe and natural materials that are designed to feel like human touch (think from a hand or elbow to effectively massage muscles and tissues). They can be used directly on your skin, or over clothing. You can snag a set for $29.99, and with your purchase, you'll also receive access to training videos and PDFs of all the ways you can use this product at home.

Let's take a closer look at what massage balls can do for your body, and how to use them in your own wellness and fitness routine.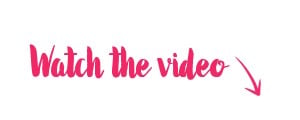 What are the benefits of self-massage using massage balls?
As yogis, we know that body work is an important augmentation to our physical activities and daily lives. Yet any individual, whether you're a yogi, an athlete, or someone who works at a desk all day, can benefit from massage.

First things first, massage helps relieve tension, tightness, and soreness in your muscles, tendons, ligaments, and fascia. That's targeting a lot at once! Massage also improves blood flow and circulation, which is healing and nourishing for the body and the specific areas being targeted.

Massage balls are wonderful because they empower us to deliver this self-healing at home, any time.


How do massage balls factor into my yoga practice?
You've probably heard your yoga teacher say at one point or another that we store a lot of tension or emotion in our hips. On a physical level, this tension builds from long, repetitive hours sitting at a desk or driving a car. On an emotional level, stress accumulates in the body and gets stored in your hips, low back, and other areas prone to tension and tightness like neck, shoulders, hammies, etc.

After a great yoga practice, you may feel soreness. This isn't a bad thing – it's actually an indication that you're challenging and strengthening your body. Yet this doesn't mean that you shouldn't be helping yourself recover by stretching.

Massage is another excellent tool to speed up the recovery process, and for yoga specifically, you can use massage balls to target the hamstrings, psoas, piriformis/sciatic nerve, and of course, your spine – all the areas that we need to be healthy, open, and nourished for a strong yoga practice.

What are some areas I can target using the massage balls?
Cervical Spine (Neck)
Thoracic Spine (Upper/Mid Back)
Lumbar (Low Back)
One-Ball Shoulder Massage
Hip Flexor Roll
IT Band Roll
One- or Two-Ball Glute Massage
Hamstrings
Calf Massage
Foot Stretch

Any questions, comments, or experience using massage balls that you want to share with our community? We love hearing from you in the comments below! Cheers to your health, yogis!!

This article has been read 4K+ times. Feelin' the love!