Meet Jim Morris, 78 Year-Old Vegan Body Builder (Video)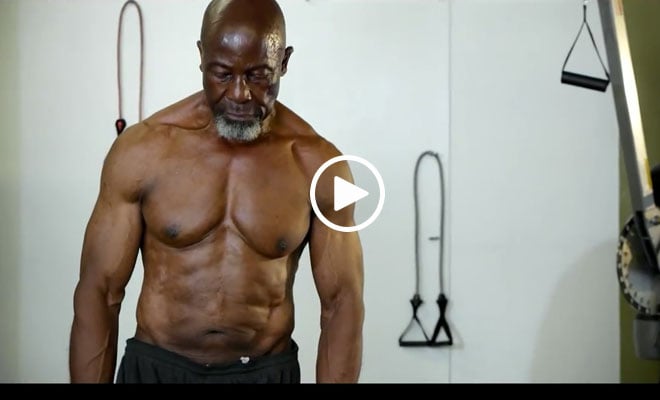 After Jim Morris won the Mr. America competition in the early 1970s, magazine and publications during that time claimed it was "virtually impossible for any man to be that far ahead of the others."
He had set a record of winning by a margin of 30 points and at 37, became the oldest to ever win the competition. Both of these records still stand!
Steller achievements, but as an openly gay black man in the early 1970s, he experienced a great deal of prejudice and rejection. His drive to help overturn the stereotypes of those who have been oppressed fueled Jim to continue training throughout his lifetime. He's 78. He's vegan. He's ripped.
"He's 78. He's vegan. He's ripped."
So how does one stay in such impeccable shape for a lifetime? Jim says, "I do what everybody knows, but they don't do… I pay attention to what I eat, I get exercise and keep my activity level up, and I keep the stress levels down. That's it."
This article has been read 6K+ times. Feelin' the love!

Jillian is a yogi and recipe developer living in Ann Arbor, MI. She is a Finance graduate from Ohio University and divides her time between teaching yoga and working a part-time office job to support her essential oil habit.