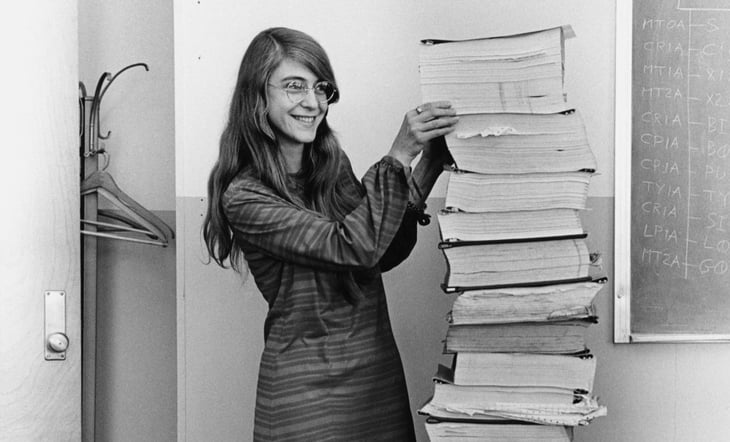 11 Badass Female Leaders Who Have Shaped Recent History
March is Women's History Month, but we don't need an excuse to celebrate the significance and contribution of women in history and female leaders who charted the path forward for us all.
While the history books have decided which women in history's stories get told, there are countless other barrier-breaking, history-making female leaders whose stories haven't been shared.

There are countless barrier-breaking, history-making female leaders whose stories haven't been shared.

It's up to all of us to start rewriting the history books by telling the stories that deserve to be told, and acknowledging the accomplishments of truly incredible women in history who helped shape the world into what it is today.
While we can't do all of that in one article, we'll start by introducing you to these eleven badass, truly incredible female leaders who gave us so much progress we have today. We all have so much to thank them for, and we can start by knowing their stories!


Here Are 11 Women in History You May Not Have Heard Of – But Whose Stories We Should All Know:
1. Ada Lovelace
It's hard to imagine a world without the internet as we know it, but what almost certainly no one imagines is that a woman born in London in 1815, long before the world wide web, is largely to thank for it.
Ada Lovelace was a mathematician (highly unusual for a woman of her time) and created a program for a prototype of a digital computer, and made predictions about how future computers might be used beyond just mathematics. She is often called the first computer programmer.

2. Belva Ann Lockwood
Fighting for equal representation in politics is a fight still very much being waged today, but it was way back in the 1880s, before women even had the right to vote, that Lockwood became the first woman to ever run for president.
After the Civil War, women's brains were widely regarded as inferior and ill-suited for politics or academia, but Belva Ann Lockwood pushed ahead despite this discrimination.
She obtained her law degree, was the first woman admitted to the U.S. Supreme Court bar, fought for women's rights and equality, and launched her presidential campaign (of which she said, she might not be able to vote, but nothing legally prevented men from voting for her!).
8 Books Celebrating Women You've Gotta Read For Women's History Month

3. Lois Jenson
While sexual harassment is sadly still very much a modern issue, we do have legal pathways available to victims (though there's progress yet to be made in making these resources accessible and equitable.)
One of the women in history we have to thank for this progress is Lois Jenson, the first woman to win a class action lawsuit for sexual harassment in America. Jenson was a worker in an iron and steel mine, a single mother, and unfortunately a victim of harassment from day one of her job.
She filed a case with the Minnesota Human Rights Commission, and despite obstacles and roadblocks, won her case in 1991 (yes, the first win was that recent!). The struggles and trauma she endured continue to help pave the way for changes for women in the workplace including many new sexual harassment workplace policies being implemented.

4. Margaret Hamilton
It might have been a giant step for mankind, but a man wouldn't have landed on the moon at all without the incredible female leaders behind the mission.
Specifically, Margaret Hamilton, the coder who made it all possible. The technology to get humans to the moon is archaic compared to today's, but Hamilton's precise and ingenious coding ensured the landing went off without a hitch.
Hamilton is known as a pioneer in the world of software engineering and was awarded the Presidential Medal of Freedom in 2016 by Barack Obama.


5. Mary McLeod Bethune
Bethune was one of the most important civil rights figures of the 20th century, and like the rest of these instrumental women in history, her story is not as known as it should be.
Born in 1875 and the daughter of former slaves, Mary McLeod Bethune grew up to found her own college for African Americans right after the Civil War. She fought for racial equality, education and spearheaded voter registration efforts.
Eventually, she became the highest ranking African American women in government when FDR appointed her to be the director of the Negro Affairs of the National Youth Administration.
She also was the only woman of color at the founding meeting of the UN and served as VP of the NAACP, among many other incredible accomplishments!
These Influential Women in History Say Mindfulness Is Key to Fighting for Social Justice (Here's Why)

6. Shirley Chisholm
We're a long way from having a congress that accurately represents what the US looks like, but
Shirley Chisholm
got us one important step closer to that goal, serving as the first woman of color elected to Congress in 1963.
She was well aware she faced what she called a "double handicap" of being both Black and female, but she didn't let that stop her from being elected to congress, introducing more than fifty pieces of legislation fighting for gender and racial equality, and even running a campaign for the democratic party presidential nominee!

7. Rosalind Franklin
One of the women in history who changed the very way we understand our own genetic makeup, very literally,
Rosaline Franklin
cracked the code for understanding DNA – yet was never given the recognition for it.
Franklin was a British scientist working around the time of WWII. Her work directly cracked our understanding of the makeup and molecular structure of DNA – of which very little was known before. Her work also changed the field of virology forever, but like so many of these female leaders, not enough of us know of her incredible contributions.

8. Eliza Burton "Lyda" Conley
Born in the 1860s, Eliza or "Lyda" Burton Conley's fight was an extremely personal one, as she became one of the first Native attorneys and the very first Native American woman to argue a case in front of the supreme court to protect her ancestral burial land.
Well before women even had the right to vote, Eliza Conley put herself through law school, became a lawyer, and went on to fight in front of the highest court in the land to protect the Huron Indian Cemetery.
Though she faced loss after loss, the land she devoted her life to protecting was eventually designated a National Historic Landmark (just in 2017!).

9. Sister Rosetta Tharpe
One of the most influential but lesser-known female leaders in the world of pop culture and music,
Sister Rosetta Tharpe
is called the "Godmother of Rock and Roll" and forever changed the music landscape for all of us.
A queer woman of color who was a popular guitar player in the 1930s and 40s, she was a gospel and rock star who broke through color barriers and influenced Elvis long before he was Elvis. She also directly inspired musicians ranging from Bob Dylan to Miranda Lambert and was inducted into the Rock and Roll Hall of Fame posthumously in 2017.

10. Annie Dodge Wauneka
After surviving the Spanish Influenza as a child,
Annie Dodge Wauneka
, a member of the Navajo Nation, would use this early life experience as inspiration to work toward advances in public health. Her work earned her the presidential Medal of Freedom – the first Native American to earn one.
She made important strides for public health and education in her community, combining modern medicine and traditional cultural values via radio broadcasts and an English-Navajo medical dictionary she wrote.
Annie Dodge Wauneka also served on advisory boards to the U.S. Public Health Service and U.S. Surgeon General.
10 Must-Read Empowering Books for Every Woman

11. Pauli Murray
It's easier to say what causes and action
Pauli Murray
didn't
fight for, honestly. She championed all facets of racial and gender rights, women's rights in the workforce and LGBTQ equality, just to name a few.
An early queer figure in activism and social justice, Murray was also the first person of color to earn a Doctor of the Science of Law degree from Yale Law School, and went on to be a founder of the National Organization for Women as well as the first woman of color to be named an Episcopal Priest.


Here's to the Women Who Shaped Our Past, and the Ones Who Will Shape Our Future!
It's impossible not to feel inspired and deeply moved by these path-charting women in history.
These female leaders pushed ahead so many advances and changes the world needed to see and helped give us so many of the freedoms and progress we enjoy today. And they did it all despite the systemic injustices, gender and racial barriers, and discrimination they faced.
We're looking forward to a world in which greater equality for all genders is a given, and in which every woman has equal opportunities to achieve her dreams and leave her mark on the world.
Even when that day comes, we'll keep celebrating the incredible barrier-breaking, change-making accomplishments of female leaders like these.
This article has been read 360 times. Share it and spread the love!