These Influential Women in History Say Mindfulness Is Key to Fighting for Social Justice (Here's Why)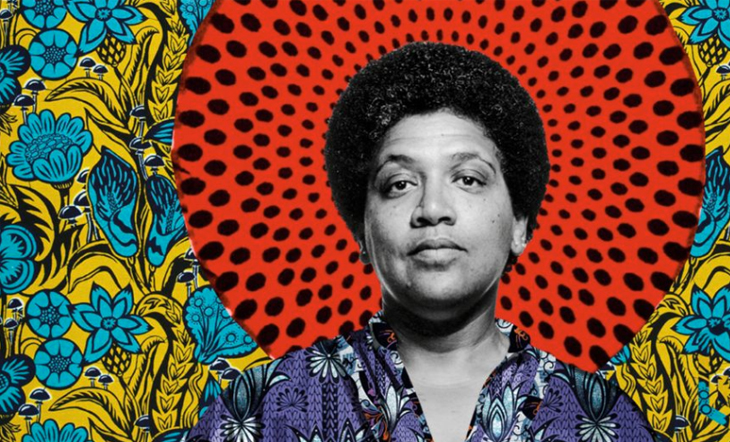 While the link between mindfulness and social justice may not be obvious, looking at influential women in history can help bridge the gap.
As social justice activist and professor Angela Davis says, "Anyone who is interested in making change in the world has to learn to take care of themselves."
Self-care and mindfulness practices come in many different forms. From social activists like Ericka Huggins and Rosa Parks to women today like Alicia Garza, this article will explore how these women have used mindfulness in their fight for social justice.
How Mindfulness Actually Works + A Practice You Should Try The Next Time You're Feeling Off


First, Let's Take a Closer Look at Mindfulness and Social Justice
Mindfulness and social justice go hand-in-hand. And if at first you think the link might not be apparent, this look at influential women in history will demonstrate this in action.
First, let's define some key terms:
Mindfulness is simply the practice of awareness by experiencing our thoughts one at a time with deliberate attention and presence
Social justice is the view that everyone deserves equal economic, political, and social rights and opportunities
So – what can powerful women that have fought and are fighting for social justice teach us about mindfulness?
This is best written by Audre Lorde, famed civil rights activist and poet. She said that, "Caring for myself is not self-indulgence, it is self-preservation, and that is an act of political warfare."




Mindfulness is a form of self-care as a way to acknowledge and accept the present moment. This self-care is not selfish, but a way to preserve and nurture your life – a way to acknowledge that your life matters enough to take care of yourself.
That acknowledgement then opens the door for the work of social justice. This social justice starts within ourselves before making its way outward. We care deeply for ourselves first, before recognizing we need to care for those around us in the form of social justice.
Here Are 6 Racial Equality Organizations to Support and Get Involved With


Influential Women in History Have Often Paired Mindfulness and Social Justice
Social justice activist and professor Angela Davis understands this sentiment as well. In this YouTube video, she said, "Anyone who is interested in making change in the world has to learn to take care of themselves."
The change must begin within ourselves before fighting for change outside of ourselves. Mindfulness as a self-care practice begins that inward change.
Angela Davis was a political prisoner when she found yoga. While leading various justice movements, she was placed in prison for over a year. She even spent time in solitary confinement before being acquitted of all charges for a crime she did not commit.
This is where she started practicing yoga, but later learned that she wasn't practicing yoga for only herself. She practiced yoga to bring mindful energy into the collective movement.
Studies Show Yoga in Prisons Offers Support and Rehabilitation for Inmates
Other strong and influential women in history also discovered mindfulness while being held as political prisoners. Ericka Huggins is a civil rights activist, poet, educator, and former political prisoner. She taught herself meditation as a way to survive solitary confinement.
She committed her life very early on to serving people and leading the fight for social justice. She knew that becoming mindful was a high priority.
She found that meditation was a way that she could stay sane and whole. Meditation and mindfulness "restored justice for my heart outward," she shares in this powerful video.


Influential Women Share the Importance of Practicing Mindfulness Amidst the Fight for Social Justice
Why is mindfulness so important when fighting for social justice?
As Ella Baker, the mother of the civil rights movement, said, "We have to make the struggle and fight for freedom everyday until we win it."
Ella Baker spoke those words at a 1974 rally to empower social justice activists to keep going.
The type of perseverance to keep fighting for freedom everyday does not come easy. It requires the ability to rise above the stress and urge to give up that will inevitably come over time. Meeting that fight with mindfulness is a tool these women found to persevere. Even in the midst of chaos, finding the internal peace through mindfulness was key.

"Remember that self-love is also revolutionary and world-changing. We cannot fight for others when we are fighting a war inside ourselves." – Amanda Gorman

These women knew that the social justice fight is not an overnight victory. It is a series of events and decisions made every day. Mindfulness is a way to recharge and stay whole while doing the work.
Beloved civil rights activist Rosa Parks also practiced mindfulness in the form of yoga. Her activism work made her the target for many attacks as well as ongoing stress, but yoga aided her spirit to keep going.




Written in the Rosa Parks family memoir, "Inner peace and clarity had always been important to her." Rosa Parks saw the importance of those things and through yoga, "She took sanctuary in her place on the floor."
From Rosa Parks and her outward commitment to social justice, along with her personal commitment to practice yoga, we can find inspiration to take care of ourselves as a way to also uplift the collective and continue creating the positive change that we seek.
Social justice and mindfulness also merge in regards to access. Civil rights activists and co-founder of the Black Lives Matter Movement, Alicia Garza spoke to this point when she said that, "There is a misconception that self-care has to be bought."
Stand in Solidarity: 10 Actionable Ways to Support the #BlackLivesMatter Movement


For These Influential Women in History, Mindfulness and Social Justice Share an Unbreakable Bond
In the media, social justice and mindfulness can display opposing views. Social justice activists fight for equality. Mindfulness often conveys status.
So often the internal work that self-care requires is quickly turned into an outward show. Mindfulness in the media could mean paying for therapy, yoga classes, massage treatments, spa packages, etc.
One might believe that you have to be able to afford things associated with self-care to practice mindfulness. However, what about those that cannot afford those things? How does mindfulness happen for them?
5 Ways to Improve Diversity, Inclusion and Equity and Make the Wellness Industry More Welcoming
Looking back at powerful and influential women in history, we realize there is no barrier to entry into mindfulness. Mindfulness is not a commodity to be bought and sold, but an internal practice that takes awareness.
Look at the women in social justice who often started their mindfulness practice in jail. They teach us that there is no barrier to entry. Mindfulness is an inward practice. Mindfulness is the ultimate act of social justice not only for yourself, but for those around you.
Get Grounded: Use These 5 Mindfulness Practices to Be More Present in Your Day


Follow the Lead of These Influential Women In the Pursuit of Social Justice
Beginning your day with a short yoga practice is a form of mindfulness. Stepping away from your work for 10 minutes to meditate is a form of mindfulness.
Setting hourly reminders on your phone to breathe deeply throughout the day is a form of mindfulness. Walking outside and making a point to stop and smell the roses is a form of mindfulness.
All of these things don't cost anything, but can change everything when done as a continual mindfulness practice. As Audre Lorde said, that then becomes an act of political warfare.
As we all continue the fight in pursuit of equality and social justice, may we remember the importance of taking care of our own mental health and inner peace to keep us motivated and empowered both individually and collectively.
Linking social justice and mindfulness is a lesson from these women and a way to keep their fight alive today.
As Amanda Gorman so eloquently says, "Remember that self-love is also revolutionary and world-changing. We cannot fight for others when we are fighting a war inside ourselves."
Main Photo: Courtesy of Penguin Classics
This article has been read 314 times. Share it and spread the love!

Chardé is a yogi on the move! She has been travelling the world for the last 4 years, teaching yoga in six countries and counting. Her yoga practice began over 10 years ago and since then, Chardé has become a yoga teacher, an Intergrative health coach, and and also has a digital health and wellness business which you can check out on her website.