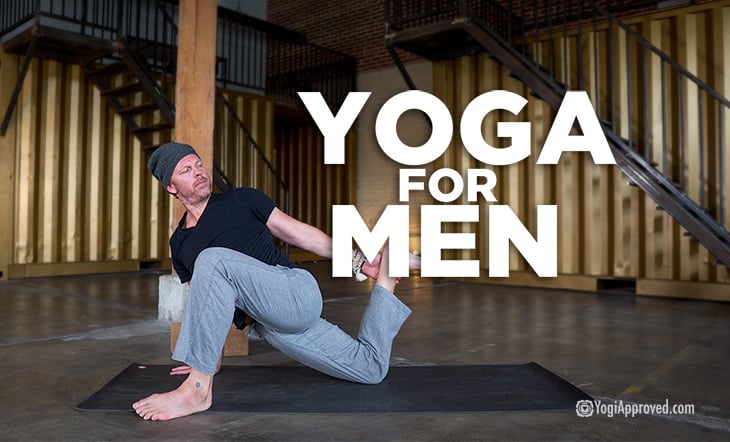 40-Minute Yoga Flow For Men with Tight Hips (Free Class)
Join Billy Potocnik for a Yoga For Men yoga flow class with an emphasis on hip openers (something all guys – and everyone – can benefit from).

Billy is a super compassionate, knowledgeable and experienced yoga teacher. His energy and inviting personality will have you keep coming back for more.

It's a relatively simple flow, but that doesn't make it easy.

The focus will be working with the breath, and moving through a slow and steady all levels yoga flow. You'll break a sweat, open your hips, and walk away feeling great!


"Yoga is a mind, body and spirit experience. Peeling away those layers and moving towards that egoless self to get to that place where you feel more open. This will be where we truly meet ourselves and each other."
-Billy P.


This 40-minute practice is perfect for the male body, but open to all yoga practitioners. This Yoga For Men class is all levels friendly, and an excellent way to start or end your day. Grab a yoga block or two if you have it, but props are optional.

Guys – if you're just starting your yoga practice or if you're looking for poses that are particularly great for the male body, check out these 10 Yoga Poses For Men


Enjoy this yoga for men flow class and revisit it as often as you'd like!
Never miss a FREE class. SUBSCRIBE HERE
This article has been read 10K+ times. Bada bing!

YouAligned
YouAligned is an online yoga, health and wellness publication for your life on and off the mat. We are here to help you live happier, healthier, more fulfilled lives. Yoga is our passion. Your healthy lifestyle is our obsession!
You may also enjoy

We've made our best yoga mats for men selections based on the things men look for in a yoga mat:

YouAligned