10 Reasons Yoga is Modern Torture (funny video)
Have you ever practiced "Try-Not-To-Fart-Asana"?

Comedian Tyler Fischer has, and that's only the beginning of the hilarious antics he presents during this 3 minute video that will have you rolling. This funny yoga spoof is a great reminder to not take your yoga practice – or yourself for that matter – too seriously. Have a little fun, bring a smile to your mat the next time you practice, and don't forget to grab a block, a strap, and a blow torch … 😉




This article has been read 10K+ times. Bada bing!

Ashton August
Ashton is the founder and Content Director of YouAligned.com and YA Classes (we plant a food-producing tree for every class a member completes!). As a motivational author and speaker, distinguished yoga instructor and wellness entrepreneur, she believes that cultivating empowering self-talk and a healthy mindset opens the door to living an abundantly fulfilling life! Ashton lives in sunny Tucson, Arizona with her husband and their two rescue dogs.
You may also enjoy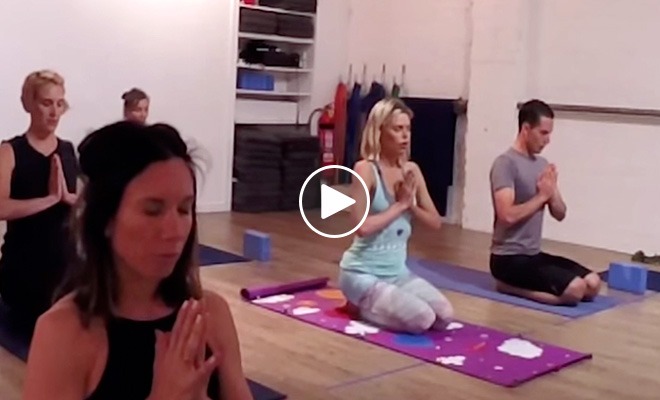 Jackie O from The Kyle and Jackie O Show has dared actress Sophie Monk to attend a Yoga class and do EVERYTHING Jackie and her Producer Oscar tells her to do...! From a bell covered mat to adjusting the alignment of other students in class to even making fart sounds, this is too funny!

Johnny Jedi