Actress Sophie Monk Pranks Random Yoga Class (Video)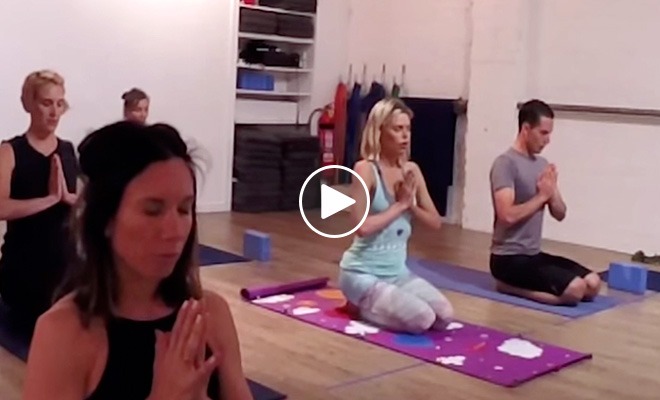 Jackie O from The Kyle and Jackie O Show has dared actress Sophie Monk to attend a Yoga class and do EVERYTHING Jackie and her Producer Oscar tells her to do…! From a bell-covered mat to adjusting the alignment of other students in class to even making fart sounds, this is too funny!

What would your reactions be if you were in this class?

Video Credit: Kiss 1056


This article has been read 5K+ times. Feelin' the love!
Angry Yoga Teacher (Hilarious Video)
Ever wonder what your yoga teacher is thinking as s/he is preaching nothing but positive and uplifting messages? Sure, yoga teachers serve as a beacon of light for their students.
Read »

Johnny was born in Rasario, Argentina and moved to the Big Apple when he was a teenager. There he found his three passions: yoga, writing and his pet chinchilla Henry. And yes, you guessed it, Johnny likes Star Wars.