10 Vintage Yoga Photos (Hint: Marilyn Monroe + Woodstock Made the List)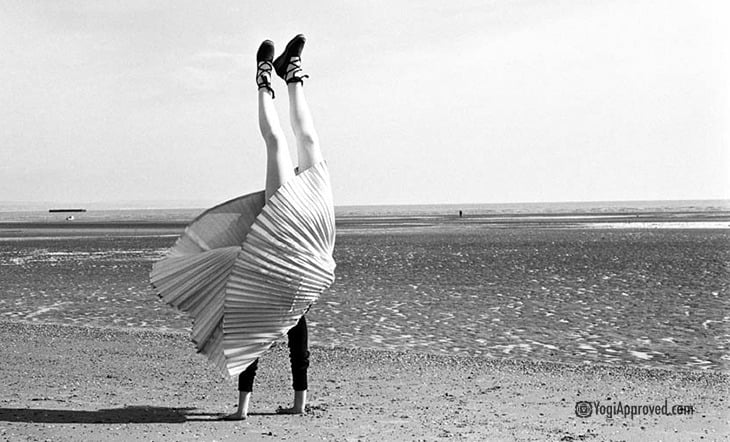 Yoga started becoming mainstream in the U.S. mid-20th century. Before then, it was lesser known to the average Joe . . . Or was it?!

Whether these people knew they were doing yoga, or were simply channeling the yoga vibes, these photos show yoga in a whole new light . . . and entirely different era!

10 Vintage Yoga Photos You've Got to See:
The Restless Image by Rose Finn Kelcey, 1975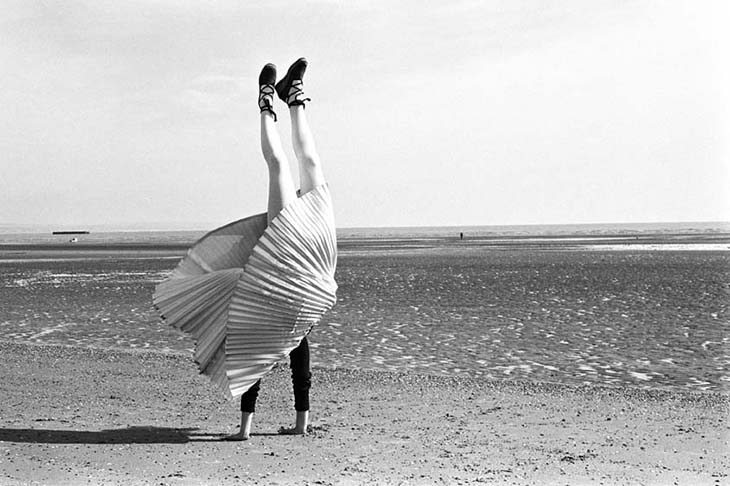 A beach day by the ocean most logically leads to handstand photos, even if you're not in a bikini! This photo was taken of a woman (the artist herself) wanting to replicate a photo of her mother doing a handstand on the beach in her youth.


Beryl Watts and Agnes Unger, athletes in the Norfolk Island Women's Doubles practice before the 1953 Olympics.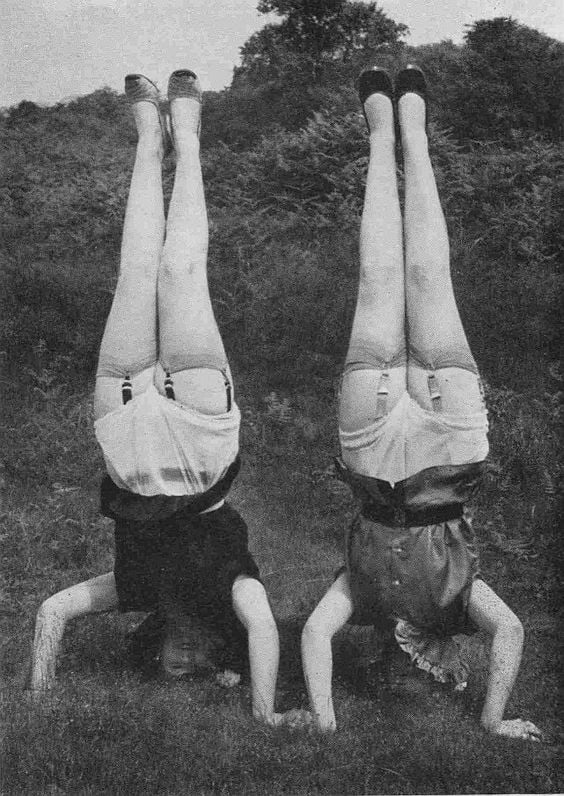 Inversions bring fresh new oxygenated blood to the brain, which in turn releases endorphins and helps relieve stress and anxiety . . . perfect to practice before the big Olympic games!


1956, Group yoga class in the garden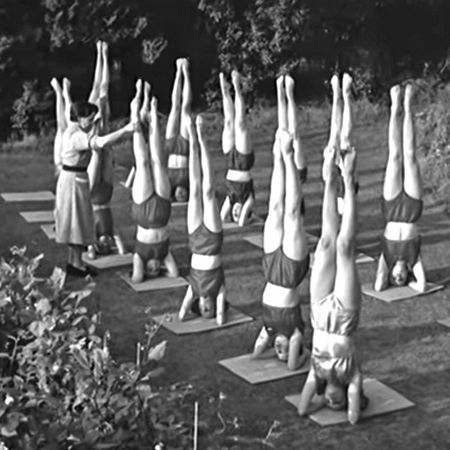 It's hard now to imagine a yoga teacher leading her students through a headstand practice . . . in a dress! Clearly though, she's doing just fine.

Ready to try a Handstand next? Practice these 6 Yoga Poses to Prepare for Handstand.


Eddie Katz doing a double-board Forearm Stand 1960


Once you've mastered Forearm Stand, why not try your skills balancing on a skateboard?! Flointing your toes? Optional. Transitioning to Chaturanga before crashing into a tree? Mandatory.

Psst! Haven't mastered Forearm Stand, but want to? Practice These 4 Yoga Poses to Prepare for Forearm Stand.


Woodstock, 1969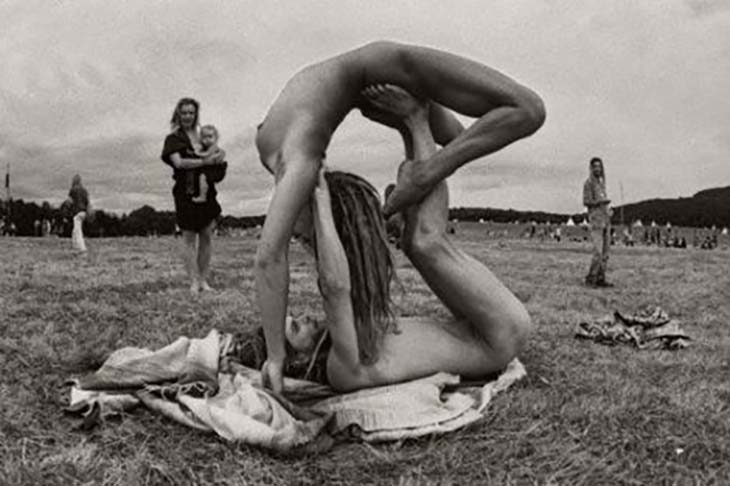 We knew Woodstock was all about free love, but what we didn't know was that the music fans also practiced AcroYoga . . . naked, no less! Nude Yoga Girl – we found your soul mates!! <3 Obviously this couple has a great relationship! Want to learn how AcroYoga can make your relationship stronger? Here are 5 AcroYoga Poses for a Stronger Relationship.


Bendy Ladies, circa 1965: A group of elderly women exercising in a 'keep fit' class, New York.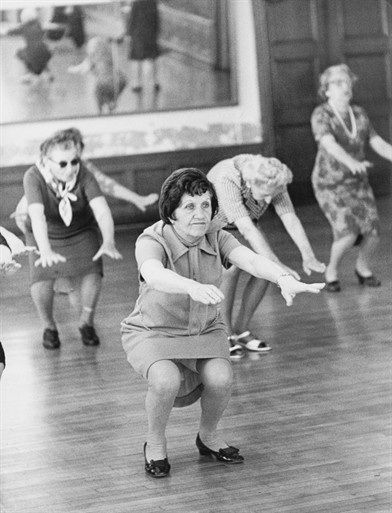 Grandma and her buddies take Chair Pose (or Utkatasana) to a whole new level by wearing their afternoon tea attire – heels and all! – to practice. We're impressed!


Marilyn Monroe yoga pose poster, 1948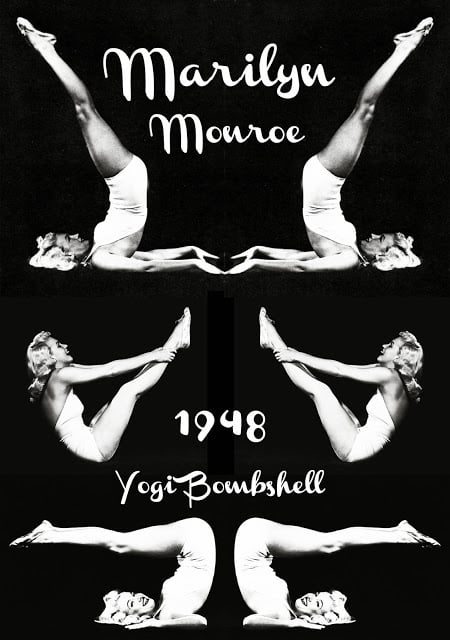 Marilyn Monroe is one of the most infamous movie stars and sex icons of all time. And she did yoga?! Namaste, Marilyn.


67 year-old man practicing Dwi Pada Sirsasana, featured in LIFE Magazine, 1949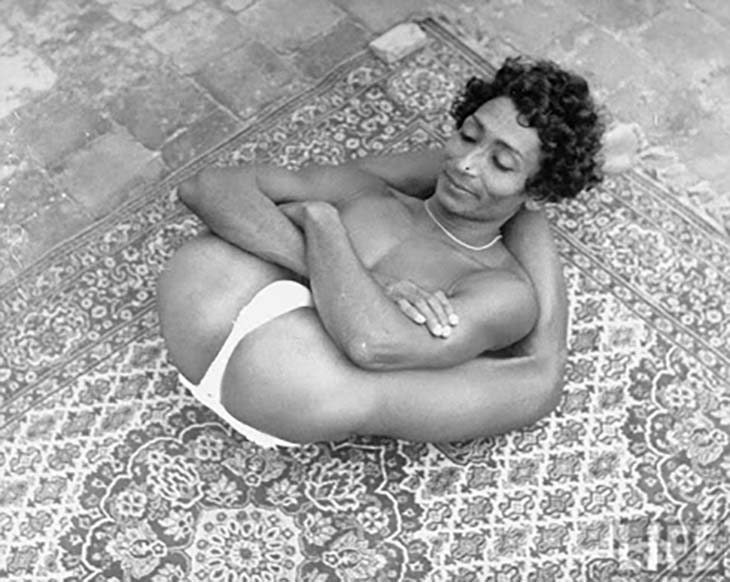 We knew that yoga has the power to keep us healthy physically and mentally, and can even slow down the effects of aging. But this photo is proof of just how effective a steady yoga practice is at keeping us looking youthful and feeling limber!


Yoga Guru em Khajuraho in Maddhya Pradesh, India circa 1980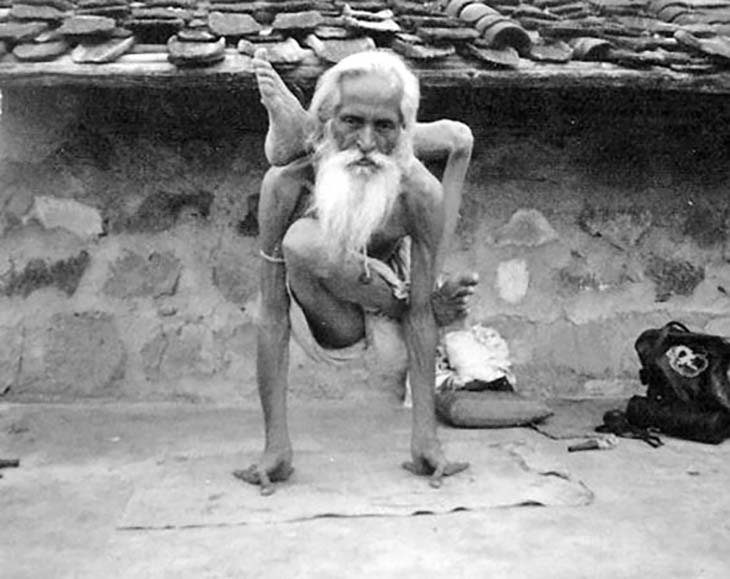 And when you're even older, you know you'll still be killin' it no matter how much grey hair you have! We're inspired!


"Meditating with Children" by: Deborah Rozman, 1975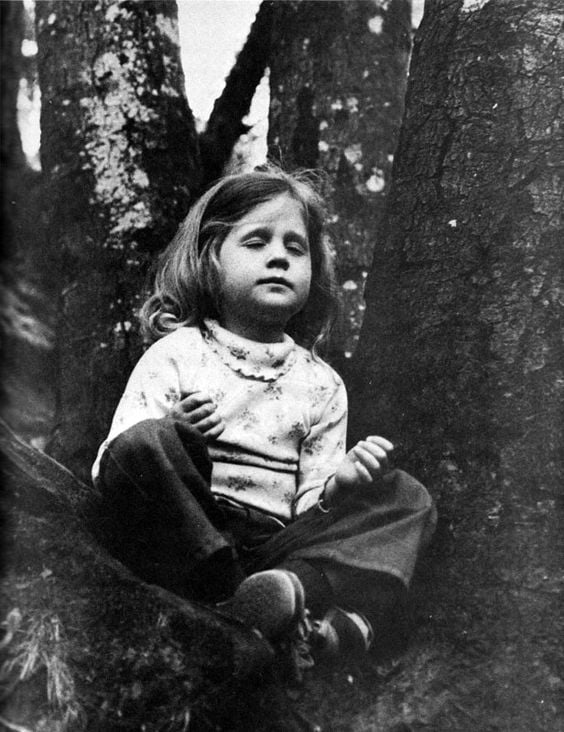 We're never too young to begin a yoga and meditation practice. In fact, teaching children yoga, meditation, and mindfulness is the best way we can think of to set them up for success in life!


Yoga has been around for thousands of years. In the past two decades, it's become a mainstream sensation in the West, and you'd be hardpressed to find someone who doesn't at least know what yoga is. It's thanks in large part to the types of people in the photos above that began doing yoga before it was 'cool' to do. Go yoga!!

This article has been read 20K+ times. Bada bing!