10 Yoga Poses For Hikers and Outdoor Enthusiasts
Envision it: You've spent the day exploring the great outdoors. You've been enveloped by sandy beaches, winding trails, and beautiful views. Of course you've also been hiking–up, down, across and zigzagging along paths, shorelines, and sand dunes. The hiking inevitably leads to tight calves, hamstrings, hips and quads, but it's been worth the pain.
9 Yoga Poses Hikers Should Practice Before Hitting the Trail
Read on for our favorite yoga poses for hikers and avid outdoors folks, focusing in on your calm muscles, quads, hamstrings and your hips. Hit the trail happy my friends with these stretches!


Check Out this 20-Minute Post-Workout Yoga
Here are 10 Yoga Poses for Hikers and Outdoor Enthusiasts:
To ease the soreness, try these ten yoga poses for hikers that will stretch you out and have you ready to hike again tomorrow!

For the Calf Muscles:

1. Pyramid Pose



Looking for more yoga tutorials and yoga tips? Check out our full library of Yoga articles here

2. Seated Head to Knee Pose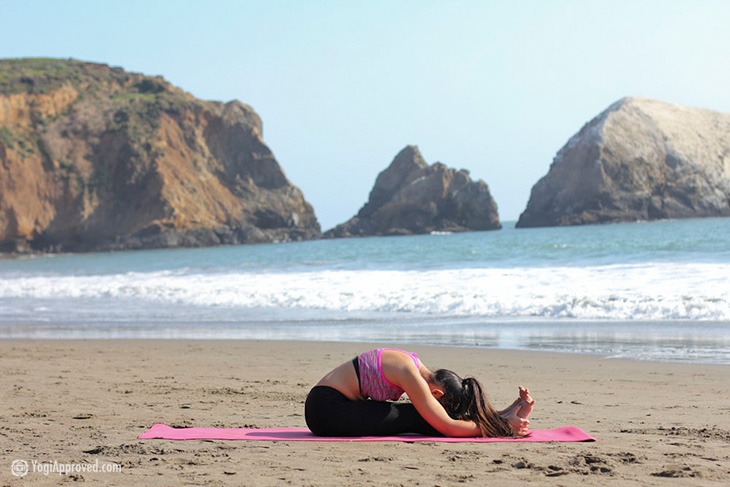 For the Quads:

3. Hero's Pose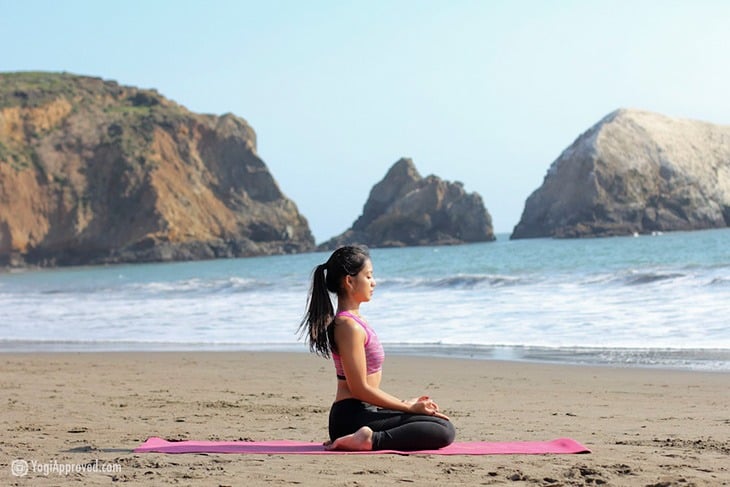 4. Dancer Pose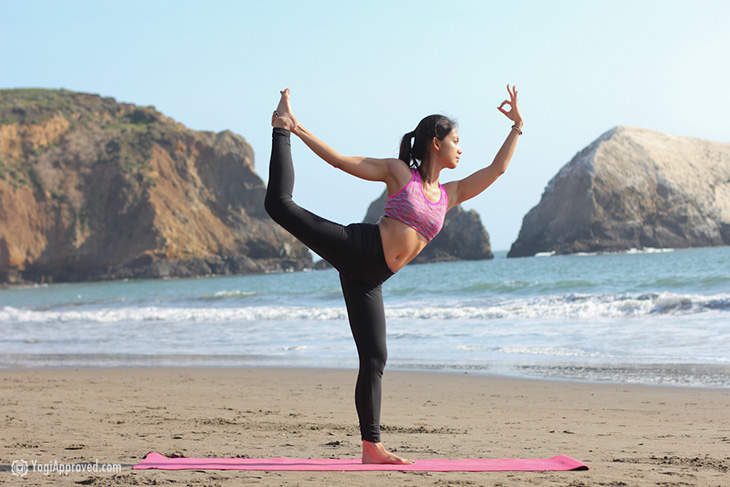 For the Hamstrings:

5. Forward Fold



6. Half Splits

For the Outer Hip:

7. Pigeon Pose



8. Reclining Figure Four

For the Inner Hip:

9. Butterfly Pose



10. Wide-legged Forward Fold

Hit the Trails and Be a Happy Hiker With These Yoga Poses for Hikers
Incorporating these poses before and/or after your outdoor adventures can help reduce muscle tightness and soreness. When you do these poses, try to spend a few minutes in each one.
Don't have a lot of time? Hold each pose for at least 3-5 deep breaths to receive the full benefits. And whether you're in the pose or traversing the great outdoors, remember to breathe it all in. Life is beautiful! ☺


Nature Break: Where Yoga for Hikers Meets the Trail
Nature is where we reset, recharge, and get grounded. We all need a dose of nature to fill up and feel good. Join YogiApproved and YA Classes founder Ashton August as she guides you through a fun yet challenging yoga flow with a dose of nature. Take this class any time you need to take a nature break. Not yet a YA Classes member? Try it out for free for 14 days.
Yoga Class
With Ashton August
This article has been read 10K+ times. Bada bing!