8 Free Yoga Channels on YouTube You've Gotta Try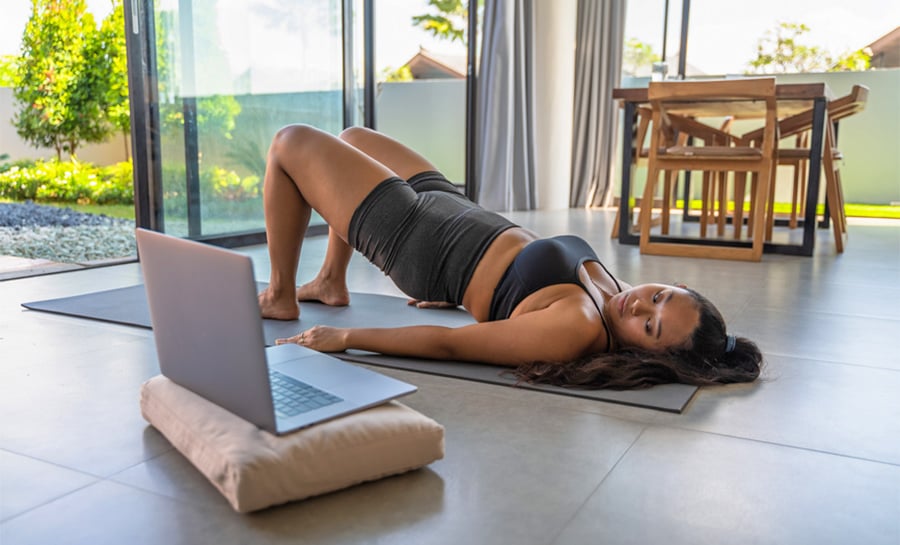 We all turn to our yoga practice for different reasons. Every day, there may be a new reason for stepping onto your mat. Regardless, when you start recognizing signs that you need to do some yoga asap, the good news is you don't have to stop, drop, and find a yoga class at your local studio.

You don't need a studio, money, or a scheduled time to fit in your yoga practice. Whenever you aren't able to get to a public yoga class, you can turn to YouTube for a wide variety of free yoga videos that vary in teaching style, discipline, focus, etc.

With millions of YouTube subscribers, it goes without saying that Yoga with Adriene dominates the YouTube yoga world. So, beyond this channel, we've compiled a list of 8 free yoga channels on YouTube with a wide variety of yoga video offerings that you're sure to love.

Check out these 8 free YouTube yoga channels to see which fit best with your personal yoga practice and preferences:
YouAligned
YES, we have our own YouAligned YouTube channel! If you enjoy our website and articles, then you'll love our videos too. We offer a wide variety of useful and informative video content. You'll find everything from free yoga pose tutorials, free yoga classes, healthy recipes, product reviews, and so much more. And when you are ready to take your practice to the next level, you can take our premium yoga classes on YA Classes.


Yoga with Kassandra
Kassandra is like the young-spirited old soul BFF you never had (until now). Whether you're a beginner or expert, Yoga with Kassandra has you covered with a calming voice, clear directions, and playlists ranging from "Yoga for Athletes" tutorials, flowing Vinyasa poses, to her speciality Yin Yoga channel (great for anyone looking for relaxing yoga poses).



Check out our favs:
The Journey Junkie
Journey Junkie is led by Florida-based yogini, Allie Flavio. This channel is not for the faint of heart! With some of the best strategic stretches around, Allie makes you (kindly) dig deep into both the body and a mind through centered focus. She also has great yoga and other monthly challenges and regular ways to inspire your yoga journey. Enjoy a mixed dose of softness and strength!



Check out our favs:
Yoga With Tim
Hey athletic guys – it's time to give the gym a break and do some Yoga With Tim. Tim Senesi is an avid surfer and a beloved yoga teacher out of Southern California. His YouTube channel offers everything from educational talks on anatomy to 30-day yoga challenges, handstand tutorials and more. Guys will appreciate Tim's approachable teaching style, and any yogi will love his diverse range of yoga video offerings.



Check out our favs:
BrettLarkinYoga
If you're someone who craves variety in yoga styles, levels, and focus, you need to check out BrettLarkinYoga. As a whole, this channel offers everything from yoga advice (like what to wear beneath your yoga leggings), to product reviews, and videos on a wide variety of yoga offerings like beginner yoga, vinyasa flow for detoxifying, and beyond!



Check out our favs:
Nicole Wild
Craving to get that full body, mind, soul connection? Nicole Wild is a yoga + meditation teacher based out of Montana, but she chases her heart around the globe as both a student and a teacher in teacher trainings, retreats + workshops. Nicole's YouTube channel is full of mostly intermediate level yoga flows. Nicole offers creative + playful yoga sequencing and guided meditations that are both challenging + skillful – all for the purpose of living more freely; freedom in your body + freedom in your mind.



Check out our favs:
Boho Beautiful
Enjoy yoga in paradise (without leaving home) with the Boho Beautiful yoga channel. The unique and artistic content is brought to you by traveler spouses, Juliana and Mark, and their breathtaking tropical backdrops.

Explore body or soul sessions ranging from rejuvenating yoga poses to total body toning. Plus, this dynamic duo shares inspirational affirmations, vegan food recipes, travel tips and so much more.



Check out our favs:
Leigha Butler
Warm, inviting, and invigorating, Leigha Butler gives us all the feels on her channel! She mixes challenging moves with gentle breath exercises. Dying to get that handstand down? Leigha's got plenty of thorough tutorials to help you get there. So for those looking for a challenge (that somehow feels calming), Leigha will take you there.



Check out our favs:


These 8 free YouTube yoga channels are just the tip of the iceberg of what is available to you online. And while it's always nice to be immersed in the palpable energy of a studio yoga class, sometimes you just want to roll out your yoga mat on your own time and on your own terms.

Do you have a favorite YouTube channel that isn't on this list? Share it with us in the comments and we'll be sure to check it out!

Check out these premium online yoga classes
This article has been read 400K+ times. Wowzers!