7 Classic Yoga Babes Who Brought Us Modern Yoga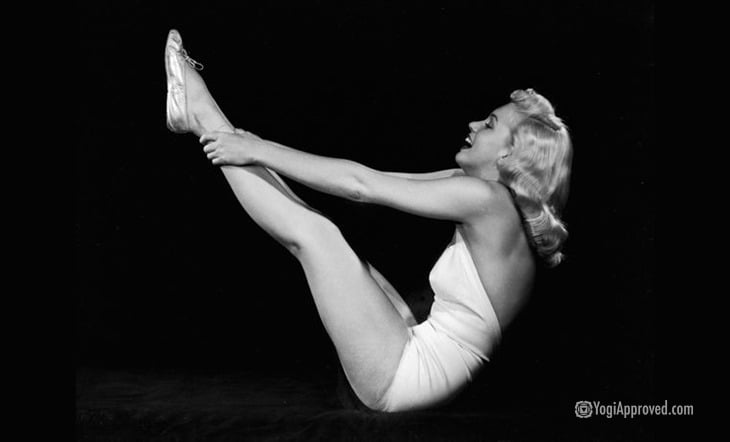 As the story goes, a crew of fearless goddesses – each on personal heroic journeys – embraced the practice of yoga. Yep, these are the classic Betties (or babes) of yoga. Several of these ladies learned how to asana from Indra Devi (#7 in this list), the woman who brought yoga to the West – but they each brought their own style and flavor to the practice of yoga.

From Greta Garbo to Tao Porchon-Lynch, these ladies each had a hand in cultivating the practice of yoga as we know it today. They democratized yoga, bringing it to women worldwide in a time when the practice was dominated by men, and shared their knowledge, positively impacting the lives of people who found solace in their journeys on the mat.

Here are the 7 classic yoga babes you should know:
1. Audrey Hepburn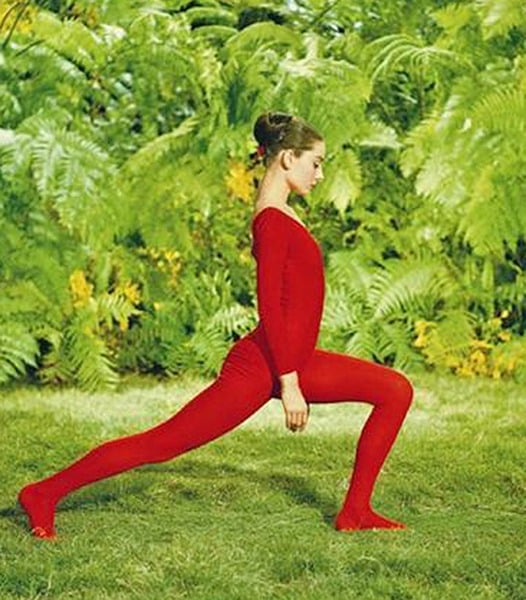 From Broadway star to UNICEF Goodwill Ambassador, Audrey Hepburn was an inspiring (and beautiful) person – inside and out. But what you might not know is that she got grounded with yoga and meditation! She discovered yoga early in her career and purportedly found time to flow in asana during her busy acting schedule. And for the record, who else can pull off a red unitard like Goddess Hepburn!


2. Gloria Swanson


The silent film star Gloria Swanson was a devout yogini. Known for being health conscious, she studied with Indra Devi (#7 below), whom she met just after winning an Oscar for Sunset Boulevard. She attributed her vitality to her yoga practice and the mental and emotional support it provided. Thanks to yoga, she was ready for her close-ups with Mr. DeMille.


3. Marilyn Monroe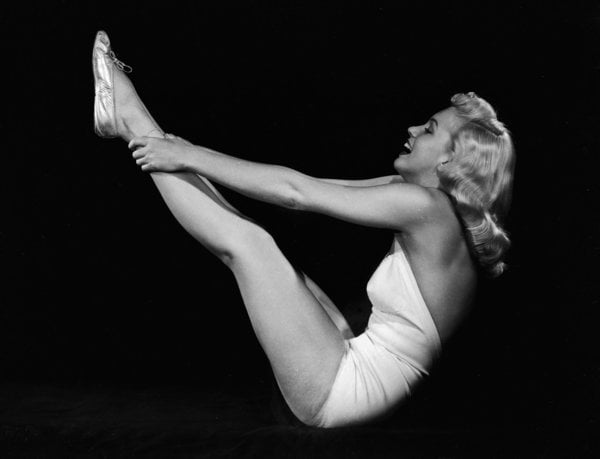 Marilyn Monroe (no intro needed) was an avid yogini. From Bow Pose to Shoulder Stand, she knew how to asana. While her yoga practice was probably part of her health routine, she was rumored to have studied with Indra Devi. She will be remembered always for her laugh, iconic style . . . and her Boat Pose (who laughs in Boat Pose?!).


4. Eva Gabor
The actress Eva Gabor studied yoga with Indra Devi (#7 below). Gabor was known for her style, figure, and her role on the sitcom Green Acres. Her sister, Zsa Zsa Gabor, also was known for her health and wellness routine, though Eva was the black sheep who jumped on the yoga bandwagon in the 1940s under the tutelage of Devi.


5. Tao Porchon-Lynch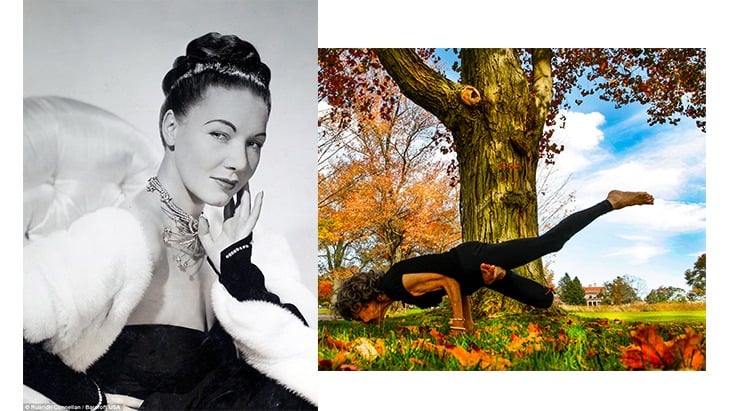 Former model Tao Porchon-Lynch was raised in India and has been practicing yoga for over 70 years. Not only has she broken the glass ceiling of yoga as a woman, but she has also flipped age discrimination in the field of yoga on its head. And yes, she is still a badass yoga babe in her late 90s! From marching with Gandhi in her youth to sharing her knowledge of yoga with the world, this babe is an inspiration! Life goals, anyone?


6. Greta Garbo


Actress Greta Garbo practiced yoga with Indra Devi (#7) and reportedly learned how to headstand from the famous conductor Leopold Stokowski. She was a total yoga babe: infamous for her desire to be alone, her yoga practice brought quietude. As a fashion icon, she was classy, elegant, and known to rock a yoga onesie with a matching headband.


7. Indra Devi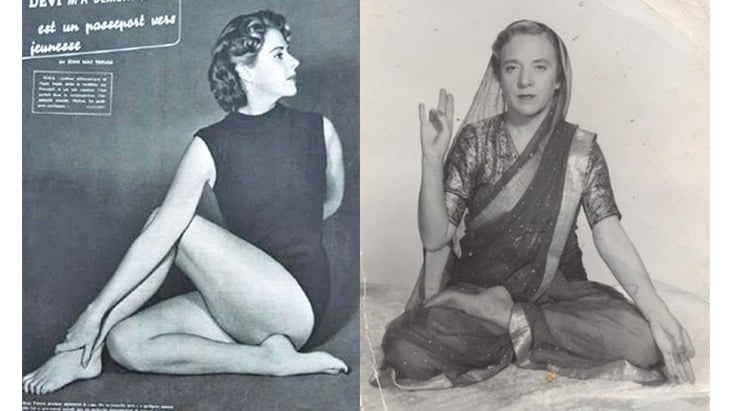 Arguably the fairest yogini of them all, Indra Devi was the first woman to truly bring yoga to the West. In a time when women were not allowed to practice yoga in India, Devi convinced Krishnamacharya, the father of modern yoga, to teach her yoga (her fellow students included B.K.S. Iyengar and Pattabhi Jois).

Devi taught celebrities (including Yoko Ono, John Lennon, and some of the babes above), world leaders, musicians – and she made yoga accessible for everyone. In 1959, she published Yoga for Americans: A Complete 6 Weeks' Course for Home Practice, which became a staple for at-home yogis. She was the O.Y. (Original Yogini), who went to India, changed her name, and wrote her own life script. Respect!

Respect for the Babes of Yoga
Somewhere in this list, we've probably touched upon one of your favorite beauty and style icons. But they offer much more than beauty and style inspiration . . . these classic babes were onto something.

They knew that yoga offered unique insight into yourself and the world around you – and a path towards union of the mind, body, and spirit. In the words of Indra Devi, "yoga is the art and science of living." With deep respect, we thank you, classic yoga babes!

Namaste.

This article has been read 6K+ times. Feelin' the love!