Wondering How to Heal a Broken Heart? Try These 6 Yoga Practices
The loss of a loved one, an unexpected breakup, losing your job, an unfortunate diagnosis, or any other disappointment can cause us deep heartbreak and grief.

In order to get through these situations, we must work on healing our hearts and minds.

We may not initially think of yoga to heal a broken heart, but the principals in yoga can actually aid in our healing process. Yoga helps adjust our perceptions of what is in our control (our reaction, our body, and our breath)

Yoga also helps us heal a broken heart by teaching us not to try adjusting what's out of our control (another person, another person's decisions, or anything outside of ourselves).

When we put our focus on trying to fix or change things that are out of our control, the things that are in our control usually go unnoticed and the healing process is delayed.

Instead, when we turn to our yoga practice and use yogic principles, the healing process can begin.

Practice These 6 Yoga Poses to Heal a Broken Heart
When you're ready to heal your heartbreak and move forward, these 6 poses and yogic practices will help you get there.

1. Alternate Nostril Breathing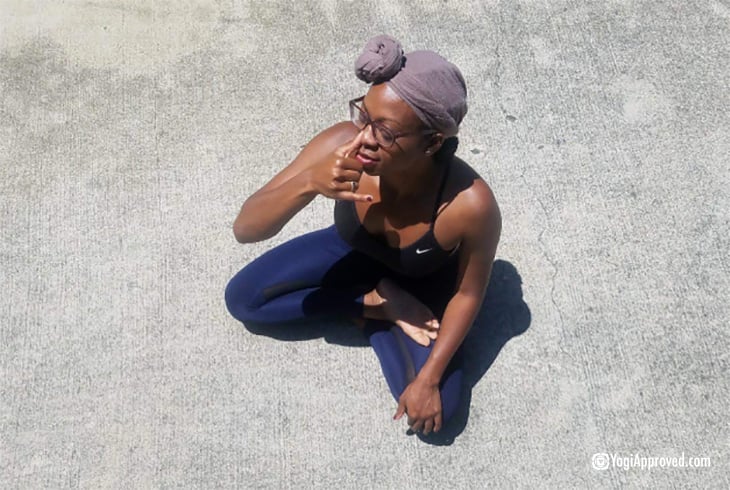 For the most part, our breath is completely in our control. When we practice yoga, we focus on unifying our breath with our movement so our mind is in the present moment. Conscious breathwork in yoga is referred to as pranayama.

Utilizing Alternate Nostril Breathing helps us realize that everything we need is already inside of us. This helps slow our monkey mind down that may be jumping around after or during heartbreak.

Alternate Nostril Breathing is also said to lower our heart rate and reduce stress and anxiety in the mind and body, something we need during hard times.

Want to learn more about the different forms of Pranayama and how to practice them? Check out Pranayama Explained + 5 Techniques to Get You Started

2. Tortoise Pose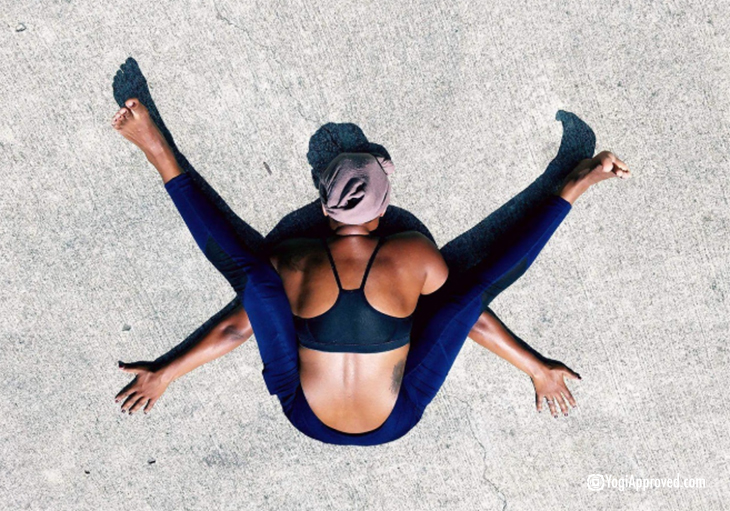 I've heard it said that while going through a heartbreak, or any challenging situation for that matter, the most emotionally mature response we can have is: "What can I learn from this?"

Taking responsibility to learn from every situation we go through allows us to heal and grow. When we practice Tortoise Pose, we deepen our connection to our inner guru.

Tortoises withdraw into the safety of their shell when they feel startled or threatened. That's why this pose physically helps us tap into a sense of security, and mentally helps us retreat inward.

Healing from heartbreak through yoga begins with moving inward.

3. Warrior 3


Repeat after me: "I am a warrior, I am enough, and I will get through this!"

Sometimes repeating a mantra or an affirmation is what we need to reprogram our mind during heartbreak. Standing strong in Warrior 3 while repeating "I am a warrior, I am enough, and I will get through this," can help heal a broken heart by reinforcing those things we may have forgotten about ourselves.

Want more affirmation goodness in your life? Repeat These 5 Positive Affirmations to Cope With Life's Challenges

4. Flying Splits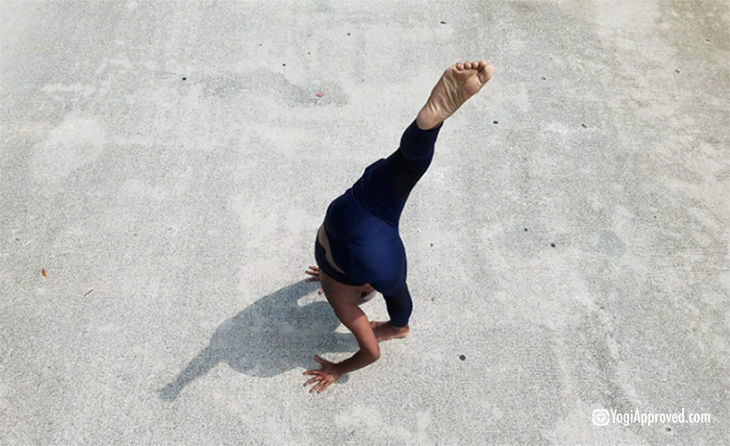 Have you ever gone through a heartbreaking situation and felt trapped or stuck? If yes, you're not alone. Heartbreak has a way of making us feel that way, but through the healing process we realize that there is another way.

Flying Splits is a heart-opening pose that mimics flying – something that can heal the part of us that feels stuck. When we practice this pose, we reinforce positivity that works to lift our spirits.

5. Handstand


What better way to personify being rooted to the ground while growing out of your situation than with a handstand? Personify the blooming flower that you are by rooting your hands to the ground while letting your legs fly high into the sky.

Inversions flip our perspective physically, but they can also help us to flip our perspective about heartbreak. We practice this inverted pose and realize we're growing through what we're going through . . . if we allow healing to take place.

Want to learn how to handstand? Practice our Free 20-Minute Handstand Tutorial Video!

6. Savasana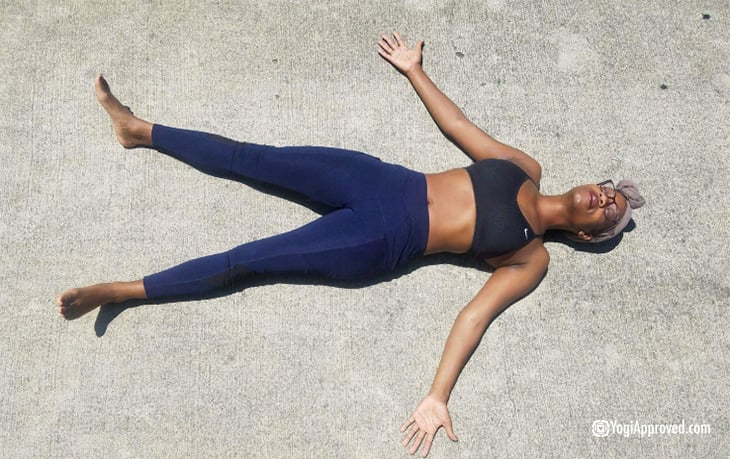 The popular quote, "Everything you need is already inside of you," comes to life when we practice Savasana.

In this pose, we surrender to our heartache and burdens and allow our inner healer to begin the process of healing by restoring peace. After heartbreak, we often turn to "fight mode," and try to fix by fighting through it.

But, through yoga, we learn to heal a broken heart by surrendering. In Savasana, we practice doing that and promote letting go of pain to gain peace.

Savasana has many amazing mind/body benefits. Here are 10 Lessons You Can Learn From Savasana

Heal From Heartbreak – The Takeaway
Heartbreak has a way of making us feel all the feels, and we should honor that while also realizing that grief is temporary and there is a way to get through it. Using yoga and some of the yogic principles listed here can help you heal and propel you forward in life.

As Buddha said, "In the end, only three things matter: how much you loved, how gently you lived, and how gracefully you let go of things not meant for you."

This article has been read 4K+ times. Feelin' the love!