An Interview With Yogi Dylan Werner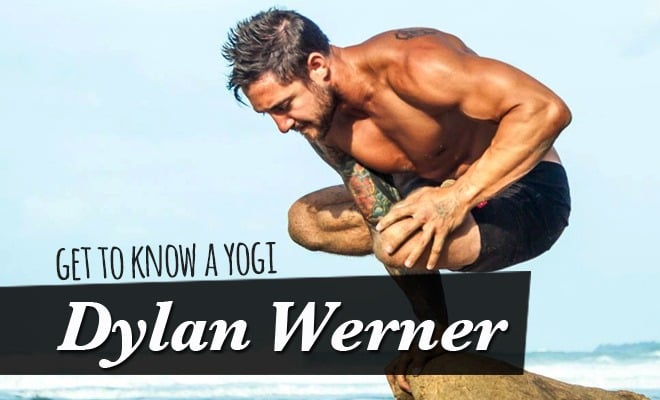 You may know Dylan Werner from his amazing, jaw dropping YouTube videos, his killer online yoga classes on CodyApp.com, or if you're one of the really lucky ones you may have taken one of his classes in the Los Angeles area or at some yoga retreat in a far off and I'm sure beautiful land. Yoga is Dylan's life and his practice is insane! We found Dylan on Youtube and have been having dreams of flying ever since (watch one of his videos and you'll see what we mean). Dylan recently took some time out of his busy schedule to answer some questions for the YA.com readers. Here is what he had to say:
1. Dylan, first off, we are honored to have you as our featured yogi in our Get to Know a Yogi series. Your practice is inspiring people around the world. What is it you most seek to share and inspire in others? 
I mostly just want to share my practice. I want to inspire others as others have inspired me and share the things that I have learned or discovered to help others obtain their goals so they can evolve their practice. I want to inspire people to face their fears, overcome their personal limitations. I want to show that a handstand is much more than a challenging pose or a "show-off" move, but a pose that you can overcome fear, find something deeper in yourself, create stillness, calmness, meditation and the present moment. Yoga is journey about connection to yourself and the universe. By connecting our journeys and sharing inspiration we find a meaning of yoga.
2. You have an impressive and diverse background in rock climbing, wrestling, and martial arts. Which of these has been the largest influence in your yoga practice?
My largest influence has definitely been from rock climbing. To be able to hold strength poses and arm balances takes a tremendous amount of core stability. Much different from core strength. You can have a crazy strong core but if you don't know how to keep it stable you'll never planche or move from arm balance to arm balance with ease. Rock climbing taught me to control my core, to isolate it, keep constant body tension as I would move from one hold to another.
Core stability is often confused with core strength and taught as the same thing.
Wrestling is also a huge influence on my practice. I wrestled for almost 12 years straight at a very high level of competition. It really taught me to understand movement, where movement is derived from. How control of the hips can control the whole body and if you can learn how to move and control the hips then you have absolute control of balance, and movement. This combined with core strength took my practice to where it is at in a short 4 years.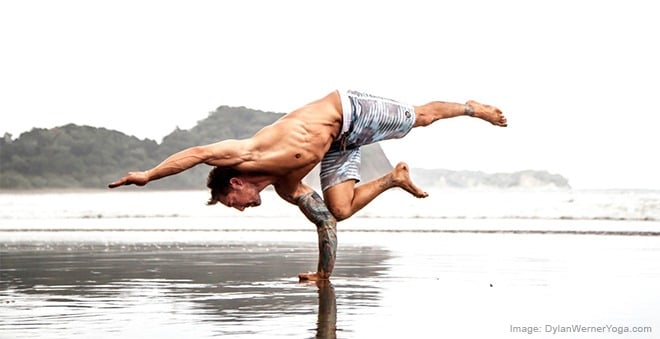 3. You have super-human strength and agility that borders levitation on the mat. What is your advice to all the yogis out there that are inspired to take their practice to the next level?
Practice everyday. My old coach use to say practice doesn't make perfect, perfect practice makes perfect. Now I don't believe in perfect practice but you have to know what to practice and how to practice to get to the "next level". It's all about muscle recruitment. You have to learn how to use the muscles that you have… all the muscles you have. You can be the worlds strongest man, but if you can't effectively use those muscles, you might as well not have any muscles at all. SASS (Straight Arm Scapular Strength). This is a key strength to develop, combined with core stability, to do all the arm balances and handstands.
4. We've gotta say—we love your ink! Can you point out some of your favorite work and explain some of meaning behind it?
Haha! Thank you. I normally don't talk too much about my tattoos. My right arm is a coverup (still in progress). I have an OM on the upper outside and an Enso circle on the inside, a tie to eastern philosophy and my beliefs. I had some dumb stuff on my arm from when I was too young to know better. On my back, I have a post war city, with a giant explosion. I am an Iraqi War vet and I wanted to remove the inner destruction that I was going through and place it where it was out in the open where I could be free of it. The helmet and rifle on my lower back is for my fallen brothers. I have many more, but that's all you get for now.
5. Tell us a little about Dylan outside of yoga. What's a typical day-to-day routine for you?
Honestly, my typical day revolves around yoga. If I'm not teaching it or practicing it, I'm answering emails, taking Instagram photos, thinking of new classes, coming up with new playlist or traveling to amazing places to teach yoga.  I love yoga, and I love my life to be about yoga. But when it's not yoga, I really like to be lazy. I love to lay on the couch and watch TV or read a book. I like to eat at great restaurants and enjoy a few beers with my friends. I'm a musician and that's always been an outlet for my creativity. I live on the beach so I at least try make my way to the sand or the ocean everyday and I love to take my practice there as well. Mostly, I just hang out with my beautiful fiancé… and talk about yoga!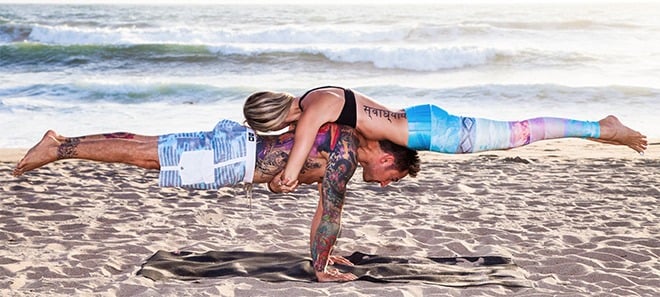 6. What is your favorite book?
When I was younger, I spent a long time traveling through Central America. I came across a book called The Prophet by Kahlil Gibran. It's a very famous book and one I think everyone should read. This book really helped me to find my inner joy and peace and take everything into perspective. It made me realize that if I wasn't happy, it was up to me to change and I alone am responsible for my own happiness. It helped me understand yin and yang, the balance of life.
One of my favorite quotes that goes along with this is from Kahlil Gibran. He says, "The deeper that sorrow carves into your being, the more joy you can contain." Life is all about balance.
7. What do you have to say about your Forest Falls yoga video that recently went viral?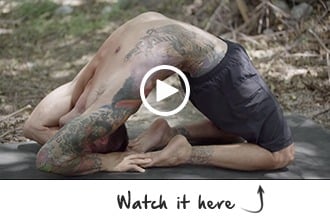 I really just wanted to show the peace and tranquility I feel inside when I do my practice. This is just a snippet of what my yoga practice looks like. The strength and balance poses help me to understand my own life. To find my present moment, my inner calm. So when my friend Mat Troy and I made the video, we tried really hard to capture that feeling. I hope that you get the same feeling that I get when you watch it.
Be sure to follow Dylan on Instagram and Facebook @DylanWernerYoga
This article has been read 30K+ times. Bada bing!