This Is How to Link Breath to Motion When You Practice Yoga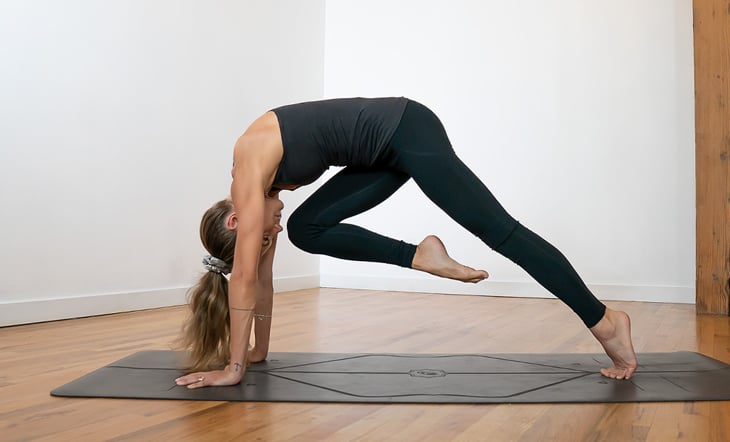 If you've ever wondered how to breathe in yoga, you're not alone. Breathing in yoga is often emphasized in a yoga class, but it isn't always explained thoroughly.
How do you link movement and breath? How do you maintain consistent, conscious breathing throughout your yoga practice? These are some of the most common questions yoga teachers are asked.
And while the physical yoga poses (or asana) can feel intimidating enough on its own, many practitioners feel that adding breath to the practice makes it all that much more challenging.
But actually focusing on your breathing in yoga makes the practice easier! Once you learn how to move into the trance-like state of flowing in rhythm and harmony with your breath, you'll likely find that the physical practice becomes much more accessible.


How to Breathe in Yoga
Linking breath to motion is common in practices like Vinyasa Yoga, yet it really applies to any form of yoga that you practice.
Vinyasa is a Sanskrit word that literally means "to place in a special way." But it is more often defined as a practice that links breath to movement with keen awareness.
Just What is Vinyasa Yoga? Here's an Overview of Everything You Need to Know
Common sequences like Sun Salutations utilize this sort of consistent yoga breathing to create a rhythmic flow in both the body and the mind. Often, in a Vinyasa practice, Ujjayi Breath is used to create a consistent breathing pattern.
Ujjayi Breath: A Beginner's Guide to This Pranayama Practice


Why We Link Breath to Motion in Yoga
When we move into this almost hypnotic state in which our physical body and our minds are in sync, we start to reach higher states of awareness. This is a powerful state of mindfulness, and also helps us remain present and keep our practice safe.
There are many benefits of linking breath to motion. This style of yoga breathing helps to:
Improve focus and concentration
Draw you more into the present moment
Reduce stress
Faciliate a safe practice and help prevent injury
Invite deeper mindfulness and consciousness to your practice
Create a deeper sense of awareness within your body, breath, and mind

Linking movement with breath also helps us to connect more deeply with our anatomy and physiology. In yoga breathing, we often inhale on expansive movements and exhale on contractive movements.

In yoga breathing, we often inhale on expansive movements and exhale on contractive movements.

This follows the same pattern of expansion and contraction of your respiratory diaphragm and lungs as you breathe.
Hence, the pattern of breathing in yoga follows the same pattern of your body. The result is that you're able to connect with yourself on yet another level in your yoga practice.
Take a Deep Breath to Transform Your Overall Health (Here's the Science Behind How It Works!)


Learn How to Breathe in Yoga! Link Breath With Motion in This 20-Minute Online Vinyasa Class
Yoga Class
With Ashton August
This online yoga practice introduces you to two important techniques: how to breathe in yoga and how to apply yoga breathing when you flow.
You'll start with a very simple movement to learn how to sync movement with your breath. And little by little, you'll add on more complex movements while maintaining consistency within your breathing pattern.
Your YA Classes teacher, Ashton August, will guide you through this practice with ease as she explicitly states each breath as you move. So if you ever feel lost along the way as you're learning how to breathe in yoga, she'll guide you back on track and back into your flow.
By the end of the practice, you'll be flowing seamlessly through more complicated flows all the while linking your breath and motion.
You'll also explore how to use your breath in more static postures to find greater depth or to learn your own personal edge and gauge when to back off a bit.


A Few Final Tips on Yoga Breathing
As Ashton mentions in the practice, it's easy to check out when you're going through a basic yoga flow; however, it isn't easy to check out when you're focused on linking breath to motion.
The simple practice of paying clear attention to your breath as you flow causes you to stay more consciously aware of the present moment.
So the next time you're feeling lost in a yoga class or wondering how to breathe in yoga, just remember to link your breath and your movements. Slow down if you need to in order to truly find that synchronization. Because that is where the magic happens.
This article has been read 1K+ times. Feelin' the love!