YA Classes Teacher Highlight Series: Meet Alba Avella (Interview)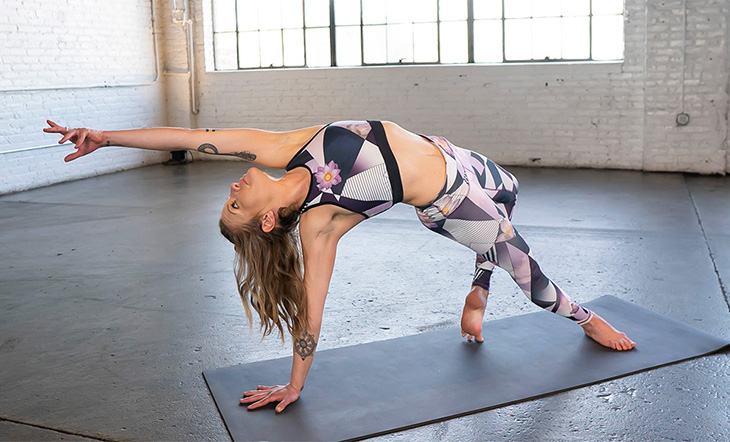 Every month in our YA Classes Teacher Series, we highlight one of our YA Classes teachers. This month's teacher highlight is Alba Avella.
Alba Avella is an international yoga teacher and dancer with a passion for all forms of movement.
Born in New Jersey, she moved to Florida at age 3 where she found her true mermaid roots, love for the ocean, and dance. Alba's family then moved to Steamboat Springs Colorado, where she went to school and continued her passion for dance and the arts.
After high school, Alba moved to Denver which is where she discovered yoga, and she hasn't looked back. She began teaching and discovered how much yoga can benefit all walks of life. She knew she wanted to help people heal from whatever they were going through physically, mentally, or spiritually.
From there, Alba developed her own style of Vinyasa when she discovered how parallel dance and yoga can be, and continues to incorporate her love for movement and music into her yoga classes.
She is best known for her unique and creative flows that weave her extensive knowledge of anatomy with her love of dance. Alba has created several online yoga programs and individual online yoga classes for YA Classes members.


Get to Know Your YA Classes Teacher: Alba Avella
We sat down with Alba for a Q+A session so YA Classes members and YouAligned readers can get to know her better.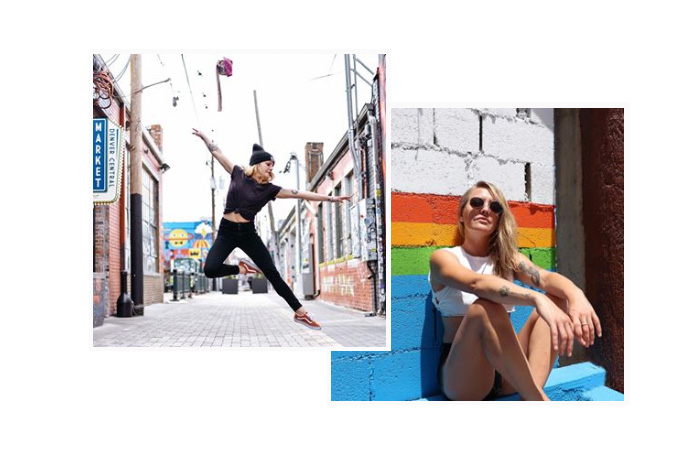 1. YA: What's one yoga necessity that you can't live without?
Alba: I love a good sports bra. I have broad shoulders and a tiny chest, so a comfortable sports bra is my absolute number one!
2. YA: What's your go-to song or music genre when you teach (or practice)?
Alba: SO hard to choose one! I love to use mellow house music because of the great beats and poetic lyrics.
3. YA: What's your favorite yoga discipline to practice? To teach?
Alba: My favorite yoga practice is definitely Vinyasa. Growing up dancing, I found such a parallel with the Vinyasa flow. It reminded me of dancing and I fell in love with that practice, both as a student and teacher.
4. YA: What's your favorite yoga pose? Least favorite?
Alba: Inversions are my most and least favorite! They are so challenging, and yet I find such a meditation practicing them.
View this post on Instagram
5. YA: When were you first introduced to yoga? Was it love at first asana?
Alba: I found yoga when I quit dance and moved to Denver. I wanted to find something that was fluid and graceful like dance. Once I found a steady yoga practice and an amazing community, I fell in love.
It was NOT love at first asana. I immediately realized how challenging yoga is if you've never done it before. Even the most athletic person would find it difficult. That's also why I love this practice. It teaches us to stick with the tough stuff and how rewarding it can be if you put in the work.
6. YA: What's your most embarrassing moment, either teaching or in life?
Alba: I am slightly spacey and accident prone so I have had PLENTY of embarrassing moments.
I would say my most embarrassing moment would have to be when I was teaching an inversion class and my boob popped out in the middle of a Handstand!!! Hence why I love a good sports bra.
7. YA: What's your #1 piece of advice for yoga students?
Alba: Don't take your practice too seriously, but do commit to a regular practice. Do what feels good for you and show up for yourself. Don't judge yourself when you're on the mat. Each day, your practice is going to look and feel different.
Continue to show up. Explore what this beautiful practice has to offer both on and off the mat. If you pay attention, you will experience all the ways this practice can change your life.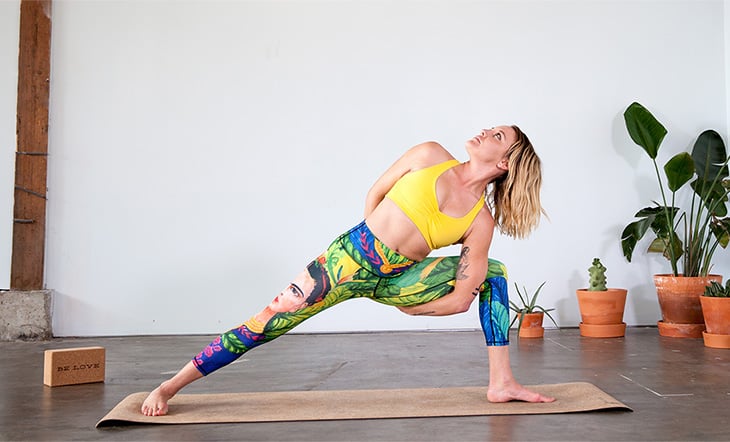 8. YA: What's your favorite resource for inspiration (teacher, podcast, book, IG account, etc)?
Alba: I love to go back to the foundation of yoga and read books like Patanjali's Yoga Sutras and Eastern Body, Western Mind for the chakras.
Sometimes we get caught up in the hype on social media, and what a pose looks like in a photo. We forget that yoga is so much more than that, so I go back to those resources when I need that reminder.
9. YA: Aside from your own, what's your favorite YA Class?
Alba: I CAN'T CHOOSE!! I love Michelle Stanger's classes because her inversion practice is so awesome and inspiring, and of course my girl Ashton August because she has the brightest energy during class and it spills into me when she teaches.


A Big YouAligned Thank You to Alba for Her Amazing Interview!
Alba's teaching is rooted in knowledge and inspiration. She's a compelling yoga instructor with a strong grasp of the practice and a deep passion for guiding others in their yoga journey.
We are honored to have her on our team of incredible YA Classes teachers!
Want to move with Alba?
Click here to practice with Alba in her latest YA Classes class, Beginner Flexibility!
Not yet a YA Classes member? You can try it out free for 14 days!

Take this FREE Class With Alba
This is the Building Vasisthasana class from BUILD, Alba's 4-class yoga program on YA Classes
More Classes with Alba
This article has been read 1K+ times. Feelin' the love!