Want More Variety In Your Yoga Practice? Try These 7 Unique Online Yoga Classes on YA Classes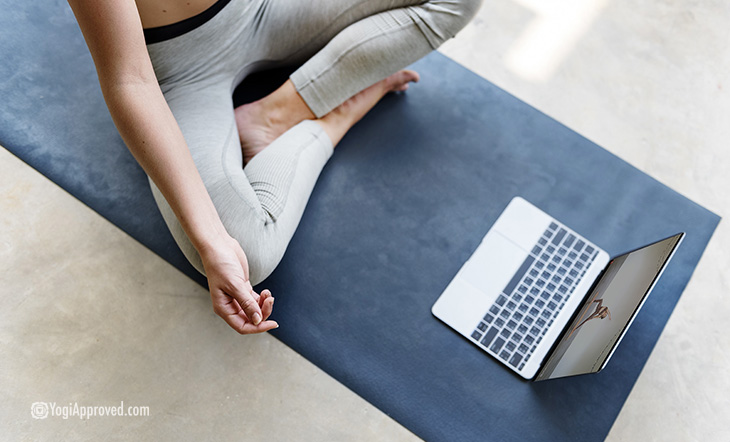 Even when you appreciate the endorphins and peace that come with your yoga practice, it's easy to feel uninspired and unenthusiastic when you're doing the same online yoga classes every time you lay down your mat. But, good news!
Not all yoga classes are the same, especially here at YouAligned.
YA Classes is our premium online yoga + fitness class membership. We have a library full of new, fun, and totally unique online yoga classes and programs to get you out of your comfort zone and boost your excitement.
(Plus, you'll be helping the planet. We plant a tree for every class our members take!)
Our world-class instructors are highly knowledgable and we offer online classes for a wide range of yoga modalities, disciplines and other forms of movement. You can find everything from teaching 2,500 year-old practices like Tibetan Rites, to newer practices like Buti Yoga in our video library!
Not a YouAligned member yet? Start your free 7-day trial and test out all our premium online yoga classes!


Here Are 7 Premium Unique Yoga Classes and Programs to Try Online:
If you're looking for unique yoga classes to reignite your passion for the practice, then look no further! Start with these seven online yoga classes to get your heart pumping and your mind relaxed:

1. Tibetan Rites With Tiffany Bush
Individual Class | 30 Minutes | All Levels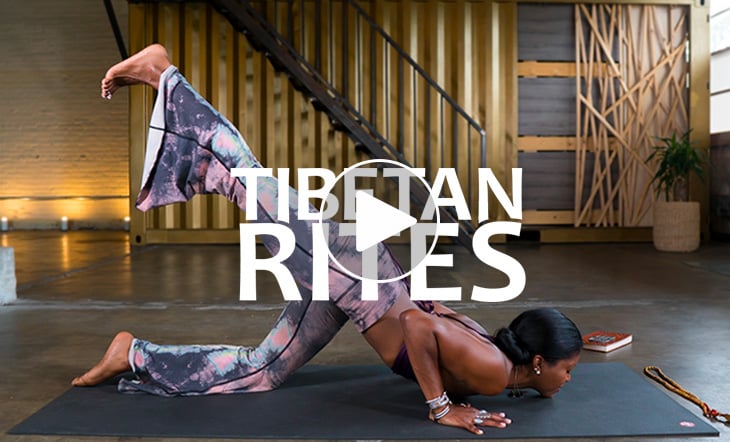 Also referred to as the "Rites of Rejuvenation," Tibetan Rites promote health and graceful aging and involves repeating the same five exercises 21 times.
YA Classes teacher Tiffany leads you through each rite (encouraging you to "start where you are" and work your way up to the 21 repetitions). This fun yoga class will leave you feeling a stronger connection between your mind, body, and soul.
2. Merge With Crystal Palermo
4-Class Program | 2 Hours | All Levels
The Merge program is a unique series of classes includes two introductory videos and three yoga flow videos based on fascia and embracing new movement patterns.
YA Classes and Merge creator Crystal Palermo guides you to work on areas of pain or weakness, optimizing athletic performance. This four-class program includes a 15-minute routine you can use to wake up your body each morning!
3. Lymphatic Workout With Dawnelle Arthur
Individual Class | 42 Minutes | All Levels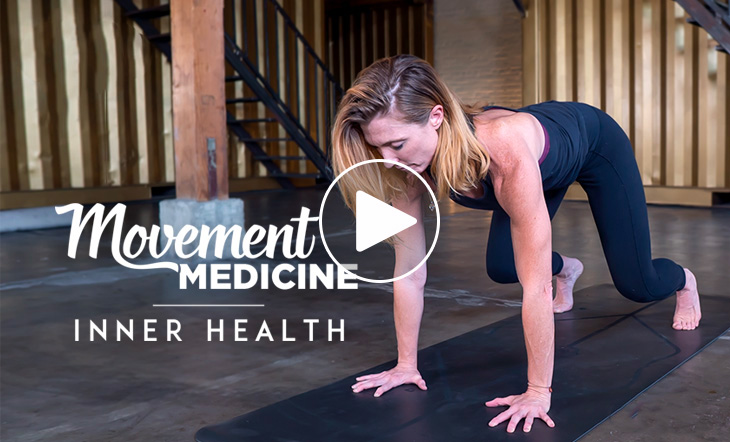 Encourage a deep cleansing of the body with this Lymphatic Workout is a practice focused on the lymphatic system – the body's network for detoxifying.
Boost your immune system and support overall wellness and vitality as YA Classes teacher Dawnelle guides you through this super unique and feel-good class.
4. Power Up Vinyasa With Alba Avella
Individual Class | 20 Minutes | Intermediate
Get your heart rate up in this short and sweet Power Vinyasa flow with YA Classes superstar Alba Avella!
Whether you need a quick start to your day, or just to move, sweat, or re-focus in a short amount of time, this is the flow for you. Try this class with Alba and you're sure to finish feeling light, joyful, and strong!

5. Full Body Barre With Kelly Richardson
6-Class Program | 1 Hour, 30 Minutes | Intermediate
Think you can't do a barre class at home? Think again! Grab a chair and join YA Classes teacher Kelly for her Full Body Barre. This program offers six Barre classes focused on building strength, balance, and flexibility in different areas of the body (with a bonus high-intensity class for an extra dose of cardio!).
Elements of yoga, pilates, and dance work together to create this incredible full-body strengthening workout!

6. Back To Basics With Michelle Stanger
Individual Class | 30 Minutes | Beginner
Whether you're brand new to yoga or want to review the basics, Michelle makes yoga accessible to everyone in this beginner-friendly Back to Basics yoga class.
Not only will you get a good sweat going, you'll learn the fundamentals of yoga and proper alignment, setting a foundation for deepening your practice safely.
7. Buti Yoga With Bizzie Gold
4-Class Program | 1 Hour, 45 Minutes | All Levels
Join Bizzie Gold for an introduction and breakdown of Buti in her Buti Yoga Technique program. Learn direct from the source – Bizzie is the founder of Buti Yoga!
Work through all planes of motion in this program as Bizzie leads you through classes that combine Power Yoga, tribal dance cardio, and body sculpting movements for a one-of-a-kind workout.


Find Your Om At Home With Our Unique Online Yoga Classes
We love bringing you fun, unique yoga classes that bring joy and peace to your mind, body, and soul – all from the comfort of your own home.
With new classes added each week, you'll never get bored with your yoga practice again. Get out of your comfort zone and try something new with us today!
Feeling inspired? Comment below and let us know which class you're planning to try!
This article has been read 2K+ times. Feelin' the love!