Learn to Fly With Dylan Werner & Ashley Galvin (AcroYoga Video)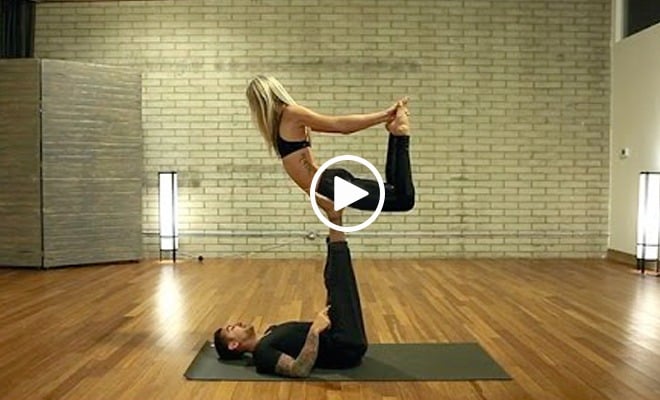 AcroYoga is amazing! It is a practice that revolves around the trust between the base and the flyer. Like any trust building exercise, once you break down the walls and allow yourself to relax into knowing the other person's got your back you're able to fall into a deeper more connected relationship. It's a very beautiful thing.
In this video, yoga partners Dylan Werner and Ashley Galvin cover the basics of Bird, a foundational AcroYoga pose.
If you've been wanting to try AcroYoga, this is where you start.
If you're not familiar with Dylan Werner you must be living under a yoga bridge. He is the yogi in the incredible yoga video, Beyond Balance and has also made quite the splash with his online yoga classes and Instagram following.
Recommended read: 5 AcroYoga Poses for a Stronger Relationship
This article has been read 30K+ times. Bada bing!
Tyler is the Editorial Director of YouAligned.com. He is a vegetarian but often dreams of buffalo chicken sandwiches. His dog is smarter than your honor student.