Dive into This Peaceful Sunset SUP Yoga Flow (Video)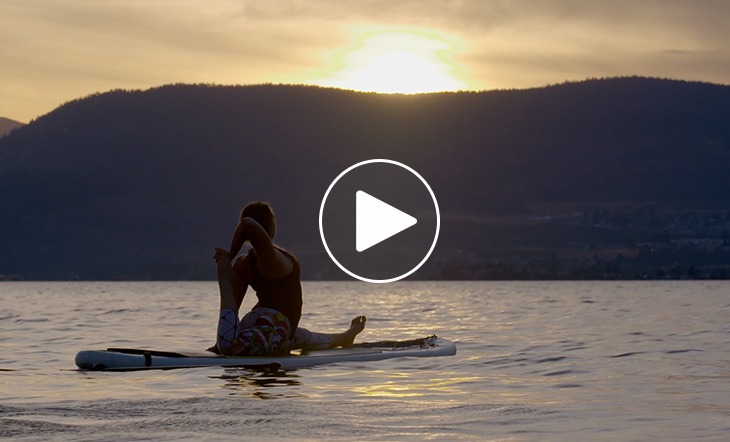 If you love water, sunset and yoga flows (what's not to like?!) then you'll love this stunning Stand Up Paddleboard (SUP) yoga video. The aerial views of the water and the surrounding mountains will leave you floating.

SUP yoga is a wonderful way to challenge yourself and grow your yoga practice. On a SUP, the water acts as mirror, reflecting your alignment and challenging the depths of your core strength. So, not only do you get a gorgeous waterscape view, but you improve your strength and balance as well.

If you are interested in trying SUP yoga, explore the Beginner's Guide to Paddleboard Yoga.

Created by State of Mind Films, and featuring yogini Tessa Murray, this video will definitely inspire your next vacation to the beach. All you need is a bathing suit and a SUP to enjoy a sunset view on the water, rather than the shore.

If you are landlocked or water averse, try these 5 SUP Yoga Poses You Can Practice On Dry-Land.


This article has been read 686 times. Share it and spread the love!