12 Sexy Male Celebrities Crushing It at Yoga
What makes a guy attractive? A guy who plays sports? A dude who can cook? The one who owns the hottest car? Or maybe it's the guy who practices yoga?

Male celebs already have it going on – they know how to dress and how to act in front of a camera, but then we throw yoga into the mix, and it boosts their allure to a whole new level!

Just take a look at these famous male celebrities who love to get their Down Dog on:

Robert Downey Jr.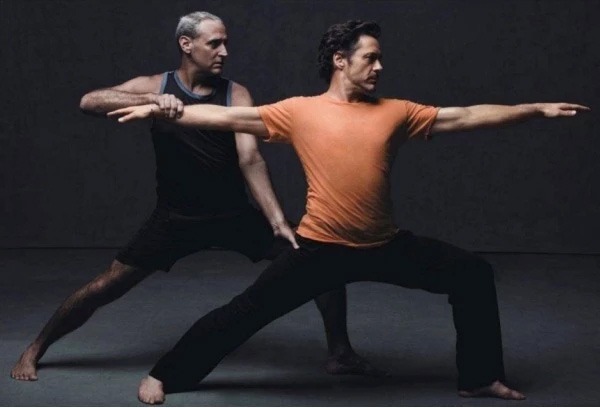 Long before Robert Downey Jr. became our famed Iron Man, he's been a yoga man. Fun fact: yoga is one of Iron Man's secrets to staying clean after he got arrested for drugs back in 2001. To Downey, yoga is kind of like a "cool survival game" rather than a "benevolent force" in the context of his recovery and commitment to a healthy lifestyle.


David Beckham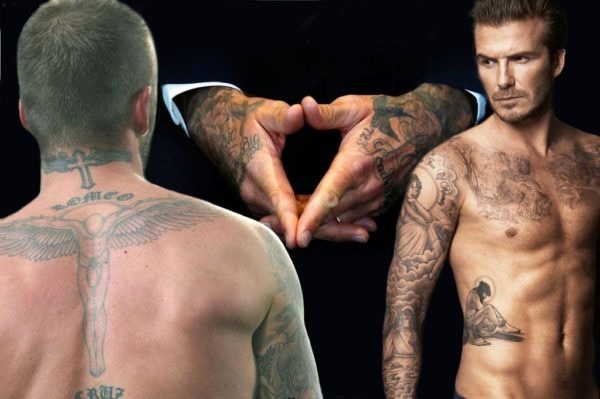 Soccer legend David Beckham's fitness + wellness secret is Bikram yoga. He and his lovely Victoria have been doing power yoga classes for couples since 2009. Seems like the words 'couples who hit the mat together, stay together' still apply! It's one of their secrets to staying healthy and happily in love.


Adam Levine


Named as one of the sexiest man alive, it's obvious that Maroon 5 star Adam Levine hits the gym every day. But did you know that he's also a certified yogi, too? He's enthusiastic when it comes to yoga. He even has his own room where he does at least an hour of yoga before he performs with the band!


Lebron James


Lebron James is a beloved pro basketball player who says that his dedicated yoga practice has helped keep him strong and injury-free for his athletic career. Here he's pictured leading a youth yoga class at the Nike Basketball Academy.


Woody Harrelson


The Hunger Games mentor Woody Harrelson is known as the "Godfather of Hollywood's modern health movement." He's really into yoga and healthy living – in fact, he's been dairy-free for 30 years, and this yogi has lived for years on an organic farm with his family.


Orlando Bloom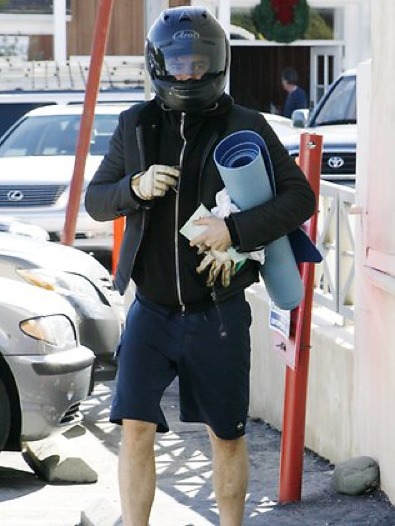 We've known Orlando Bloom from the Lord of the Rings trilogy as beautiful Legolas. This motorcycle riding male celeb has extensive training in horseback riding and archery, and he's proven that outdoor activities can mix well with yoga, too!


Justin Timberlake


Another famous yoga-loving star is Justin Timberlake. He was spotted a few times doing yoga on a boat ride with his wife Jessica Biel. Guess he was casted in Yogi Bear for a reason!


Russell Brand


Remember Forgetting Sarah Marshall and Russell Brand's yoga moves? Well, news flash, he's actually a yoga teacher and meditator off cam. He's told inspiring stories about his times as a drug and alcohol addict, and now he's been clean for more than a decade. Brand also has his own yoga studio to help other recovering addicts.


Jeremy Piven


Actor, producer, Golden Globe winner and three consecutive Emmy award winner, Jeremy Piven practices yoga for balance. He's on the mat for a couple of hours when he's not on-screen. To him, it's never too late to look and feel clean inside and out.


Matthew McConaughey


California celebs really love doing yoga in the beach – just take a look at Matthew McConaughey! He can switch from doing a hundred pushups and running to being a mobile yoga-lover. Like many of the other celebs on this list, he's all about mindfulness.


Colin Farrell


Irish hunk Colin Farrell thinks yoga is "all about the body" – it's what makes him love this exercise ritual even more! He's into Bikram yoga, which is why he gets out of his class in West Hollywood shirtless and drenched in sweat.


Sting


Down to earth, Sting keeps his life balanced through Tantra, Jivamukti and Ashtanga yoga. He and his wife Trudie Styler practice yoga both as couples and individuals. Male celeb Sting preaches clean eating, too, and spends a lot of time at his own organic farm in Italy.


Despite their busy celebrity lifestyle, these male celebs have managed to fit yoga in their schedules. Give it a shot! Thoughts on these male yogis? What's the most interesting story for you? Share in the comments below!

This article has been read 10K+ times. Bada bing!