Product Review: The Infinity Strap
When it comes to product reviews, we don't mess around. All of the items we review are put through the ringer of everyday use. You can trust that our reviews are non-biased and completely honest. Full-disclosure, we don't publish negative reviews. If a product doesn't live up to our standards we won't promote it. Everyone has their opinion, this is ours – Let's get started.

I discovered the Infinity Strap in my search for an uncomplicated yoga strap to enhance my practice. The infinity shaped, compact strap doesn't have excess material that you can trip on or a clunky buckle that needs readjustment or may hurt your hands or feet. Infinity Strap offers two variations of their strap: Stretch and Cotton. The Stretch model has a little bit of give, while the Cotton model does not provide extra give. Both models can help you build strength and flexibility in your yoga practice.
Style: The strap is available in eight colors: black, purple, blue, grey, neon pink, neon yellow, neon green and neon orange – to match your personality and style. Four sizes are offered to suit your body composition and flexibility. I have the Guava (pink) Stretch model in a small to match my small stature (5'2") and less than 15-inch shoulder width.

Functionality: The Infinity Strap's compact design makes it easy to use and transport. You also do not have to worry about tripping on the excess strap with this product. I looked at the company's online gallery and videos to get an idea of how to integrate it into my practice, and it really has helped me to stretch more deeply into poses. As a newbie yogi, this strap has helped me correct my posture and arm alignment in sun salutations, downward dog and dolphin poses particularly, and it allows me to stretch deeply and have more reach in poses that are still too difficult for me to fully achieve. And, because of the slight twist in the strap, I am able to easily slip my hand or foot in a loop without difficulty, which helps me stay on pace with my video instructors.

Durability: The strap is made with high-quality cotton that is easy to grip. You can clean your Infinity Strap in your washing machine on a cold setting. My strap has held up well and the color has remained vibrant through multiple washings.

Value: The Infinity Strap is just $19.99 on their website, and it is an excellent value considering how convenient and versatile it is.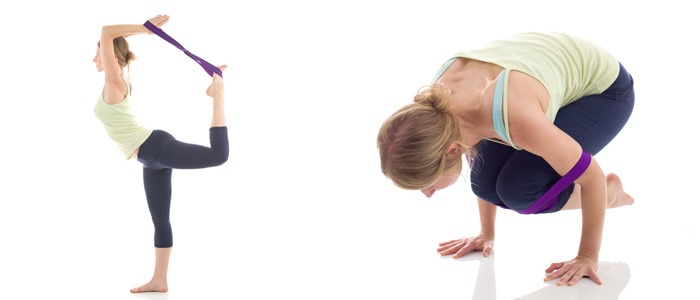 If you're sick of fussing and messing with your long, traditional yoga strap, then the Infinity Strap is for you. I absolutely love my strap and I am able to use it to enhance my flexibility and alignment every day. The Infinity Strap Stretch is most definitely Yogi Approved.

The Verdict – They're Great!
Cost: $19.99
Style: 10
Functionality: 10
Durability: 10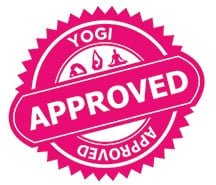 Images: InfinityStrap.com 
This article has been read 1K+ times. Feelin' the love!