17-Minute Restorative Sequence With Yoga Blocks
Sponsored by ProSource
Many people struggle with the idea of slowing down and trading in fast-paced, challenging movements for slow and steady stretches and gentle restorative poses. But after you experience the incredibly renewing, relaxing feeling of these restorative yoga poses with a block, you – and your body – will fall in love with restorative yoga.
Restorative yoga is the counterpart to an upbeat, high-energy Vinyasa yoga practice. Restorative yoga relaxes and rejuvenates the body, cultivates peace and healing, and promotes overall wellbeing. Every yoga practitioner and every body can benefit from a restorative yoga practice.
Below is a quick and easy 17-minute Restorative Yoga sequence to get you comfortable with using a yoga block. We will stretch, lengthen, breathe and renew. Get ready to feel amazing! You will need: a yoga mat and two yoga blocks.
Let's get started! Meet us on your yoga mat with two yoga blocks.


Enjoy Your Restorative Yoga Sequence: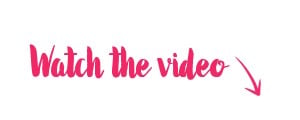 Never miss a FREE class. SUBSCRIBE HERE

For this yoga tutorial, we are using two foam yoga blocks from ProSource. We love these blocks because they're slightly cushy and offer comfortable support in stretches and poses, perfect for this Restorative sequence!


Step-By-Step Restorative Sequence With Yoga Blocks:
Supported Bridge (block on either height beneath sacrum)
Benefits: Supports and creates space in the spine and chest, takes pressure off the low back and helps alleviate low back pain.

Reclined Butterfly (block beneath each knee)
Benefits: Great stretch for the inner thighs and groin, stimulates your abdominal organs, calms the mind and reduces stress.


Fish Pose (block beneath mid-spine)
Benefits: Stretches and expands entire front body, targeting the throat chakra, chest, abdominals, and hip flexors. Creates space in the thoracic spine.

Looking for more yoga tutorials and yoga tips? Check out our full library of Yoga articles here

Supported Reclining Hero Pose (1 block beneath mid-spine + 1 supporting head)
Benefits: Increases blood circulation and flexibility in the quads, hip flexors, knee joints, and spine. This pose also increases ankle mobility.

*Option to take a supported Hero pose instead (block beneath seat)
Benefits: A gentler version of Reclining Hero that improves posture and cultivates a tall spine in addition to increasing circulation in the legs and stretching hips, knees, ankles, and feet.

Supported Pigeon Pose (block beneath raised glute)
Benefits: This infamous hip opener is a great pose for relieving tension and tightness in the body, targeting the hips flexors, groin, and glutes. It also helps release built-up emotions.

Supine Spinal Twist (block beneath bottom knee)
Benefits: Twists decompress and realign the spine, and rehydrate the spinal column and discs by increasing blood circulation. They also gently massage the internal organs and improve digestion.

Supported Savasana (block beneath each knee)
Benefits: Savasana is where all the healing, strengthening benefits of your practice sink into the mind and body. Placing blocks beneath each knee releases the low back entirely and allows for deeper relaxation, rest, and repair.


Relax Deeply and Restore Yourself With These Online Yoga Classes
Give yourself permission to slow down and treat yourself to these restorative yoga classes from YA Classes. Not yet a member? Try it out for free for 14 days.
Elevate Your Restorative Yoga Practice with Props
Yoga blocks are a great way to bring even more healing, relaxation, and restoration into your yoga poses and practice overall.
There are so many ways you can incorporate a yoga block, whether it's for gentle restorative poses, aiding in proper alignment, or bridging the gap in certain poses and stretches. Just remember to honor your body, take it slow, be safe, and most importantly – relax and enjoy!!


Yoga Blocks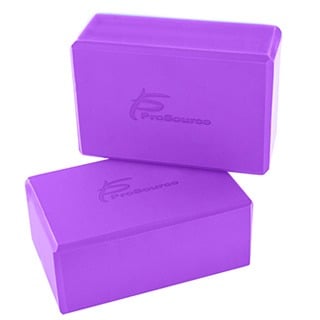 Pro Source Foam Yoga Blocks ($12.99)
These lightweight foam yoga bricks are ideal for beginners or those that just need a little assistance getting into certain poses.
Shop these blocks

Namaste, yogis!
Please subscribe to the YouAligned YouTube channel to stay up to date on all of our latest free yoga tutorials!
Have any questions about the poses we practiced in this video? Want to learn more ways to use a yoga block? General comments or yoga love? Please leave them in the comments below – we love hearing from you!

This article has been read 6K+ times. Feelin' the love!
This article was brought to you by ProSource
ProSource makes high performance products for cross-training and resistance workouts, yoga and Pilates, and muscle therapy.