For All My Yogis With Short Arms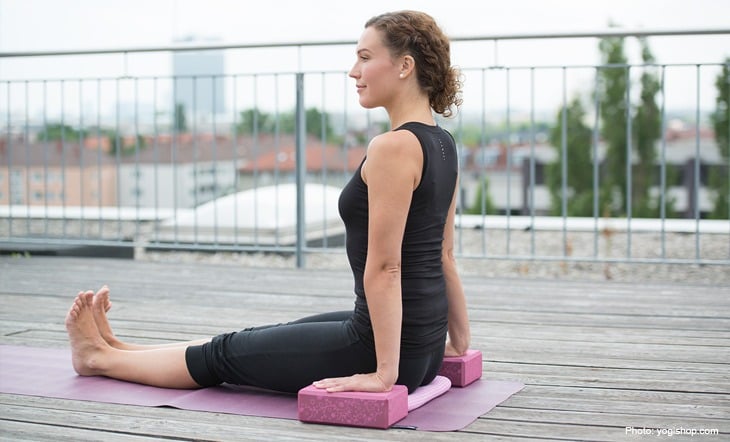 I have short arms. There, I said it. Because of this, some yoga poses do not come naturally or easily to me. While my long armed friends can wrap their arms around themselves seemingly six times, I am struggling to even get my hands together. Sometimes, if I'm really warm, my fingertips might touch. Other days I need a strap. I am okay with this.
I use props if available. There is value in using them and there is value in not using them. I like changing it up. Recently I attended a workshop on a product called the Three Minute Egg. It was so interesting to note what up-dog felt like using the eggs, with just a couple more inches of arm length. It was so much more expansive than what I generally experience. I felt an incredible stretch on my lower abdominals and mid-section and much more heart opening with the extra length. I loved it.
Here is a video of the Three Minute Egg. I highly recommend this product.
I have been in classes, where teachers have discouraged the use of props. "If you rely on props, you'll never graduate to not using them."
First of all, I don't care. At 46 years old, my arms aren't likely to grow. So if I always need a prop to get into my most expansive version of half-moon, so be it. I would rather do the pose with a block and get correct alignment, than try to prove something to gain the approval of a teacher.
Secondly, I don't think this notion is true. Several times I have used props until I didn't need them any longer. Until my ligaments loosened and lengthened from a practice done consistently over time, and then "magically" one day, the pose was there for me.
I have never been able to do wheel. I've always had a panicky feeling around the pose, but recently a teacher I trusted showed me how to use eggs, against the wall, to facilitate wheel, and I am getting it. Another couple inches of "arm" and wheel is not so scary.
When I teach, I want students above all to listen to their own inner guidance system. I want them to own their power and not give it away to anyone, (including teachers) who might shame them, for anything contrarian to the rest of the class.
Often enough, my own teacher will put students (in an all-levels class) into a challenging pose, like Bird of Paradise.  When she takes the students out of the pose she says, "If you weren't able to do it, don't feel bad." She adds, "And if you were able to do it, don't feel good about yourself. It doesn't make you a better person. It's just a yoga pose."
We all know people who can master every pose, without props, but still have quite a bit inner work to do. We all know people who cannot do advanced poses, but who carry themselves with wisdom, kindness and grace.
While binds are not my specialty, I can rock a Warrior Three like nobody's business. At 5' 2" with short strong legs and a low center of gravity, I could eat breakfast, read the news, direct traffic, and not fall out of a Warrior Three. All this while my sexy long-armed friends wobble on their tall lanky legs trying to stay balanced.
It's all good.
We're all perfect exactly as we are.
If a teacher shames students for using props, chances are their own body doesn't need them. They aren't able to step into someone else's shoes (or T-Rex arms).
If props were good enough for B.K.S. Iyengar, they're good enough for me.
And that's all I have to say about that.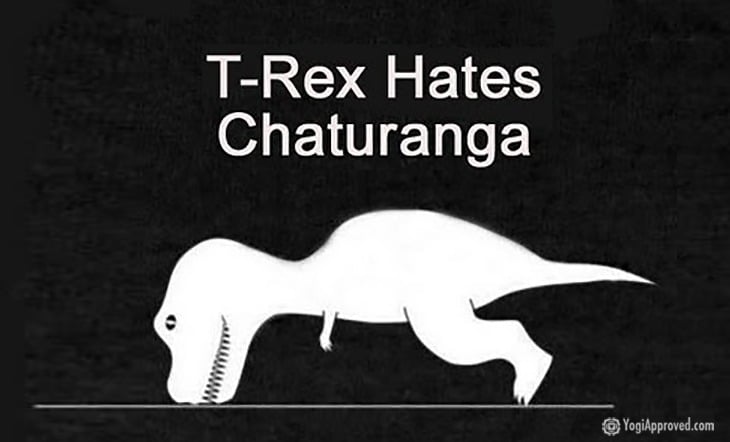 This article has been read 20K+ times. Bada bing!