Yoga Teachers – Here's Why You Should Have Insurance Coverage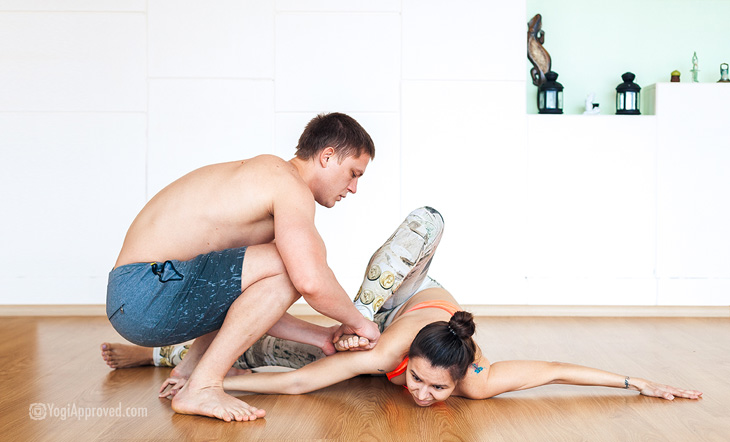 As a yoga instructor, your first priority should be to protect your students from injuries . . . and yourself from any potential risk of liability. A common question many yoga teachers have is whether they need to get yoga insurance coverage.
Is yoga insurance coverage worthwhile? Is it necessary? Which policy or provider is the best? What all is covered?
All valid questions, but the answers can be hard to find! This article will answer these questions and give you some additional tips to help yoga teachers make the right decision.


What Is Yoga Insurance Coverage?
Despite what many people think, yoga insurance is different from sports and personal liability insurance policies, many of which don't actually cover yoga.
Yoga insurance protects you from claims regarding accidents and other occurrences that can happen in a yoga studio while you're teaching.
If a student gets injured in class, you, the teacher could be sued. Even if it was not your fault, if the injury happens during your class, you can still be singled out for a claim.
Along with professional and general liability coverage, additional benefits vary depending on the provider. Some of the best yoga insurance policies will include stolen equipment coverage, a professional website, rental damage, instant coverage, and identity protection.
Even yoga-specific policies have exclusions, so it's important to find an insurance coverage policy that will cover different styles of yoga along with a variety of other modalities.



How Do I Find the Right Insurance Coverage For Me?
When you're choosing a yoga insurance policy, the first thing to consider is whether you're already teaching or if you're still in teacher training.
If you're about to undergo your yoga teacher training course (YTT), you might be eligible for a student rate. Policies for students in YTT run as low as $25 per year and can cover you for up to 12 months after you've completed your course.
If you're already a certified yoga teacher, rates can vary so it's worth it to shop around. Like all things in life, the most expensive option doesn't always mean the best option.
Some of the more affordable options offer equal if not better coverage than the more expensive. Professional yoga insurance policies can fall anywhere between $155 and $405 per year.

---
Yoga teachers: Need yoga insurance? Our friends at beYogi are offering YogiAproved.com readers $30 off your annual premium, dropping the annual cost to $149. Learn more here
---
What Type of Insurance Coverage Do Yoga Teachers Need?
While many yoga studios and gyms often have liability insurance of their own, as a yoga instructor, it's still important to have personal yoga insurance coverage. That way, whether you're teaching in a yoga establishment, private yoga sessions, or yoga retreats, festivals, etc. you can have peace of mind knowing you're covered.

Check out this helpful reference chart below to compare different coverage options:


Note: The information in the grid above has been gathered from the websites of each insurance provider, along with other third-party sources.
Look for general, professional, and product insurance coverage with at least $2M individual limit per claim. For example, beYogi offers both occurrence form and individual limits which is preferred by many yoga professionals.
Most importantly, you want to ask your provider these questions about their program to be sure they are providing all the points listed above. Many will say they offer individual limits, but fail to explain that the program policy has a group-shared limit.
Play It Safe and Get Insured
Being informed about yoga safety and investing in yoga insurance coverage is the best way to protect yourself and your students. By purchasing yoga insurance and learning as much as you can about yoga safety, you and your students can reap the benefits of the practice.
For a limited time, beYogi is offering $30 off your annual premium for YouAligned readers, dropping the annual cost to $149.

Click here to get this limited time offer!

This article has been read 1K+ times. Feelin' the love!