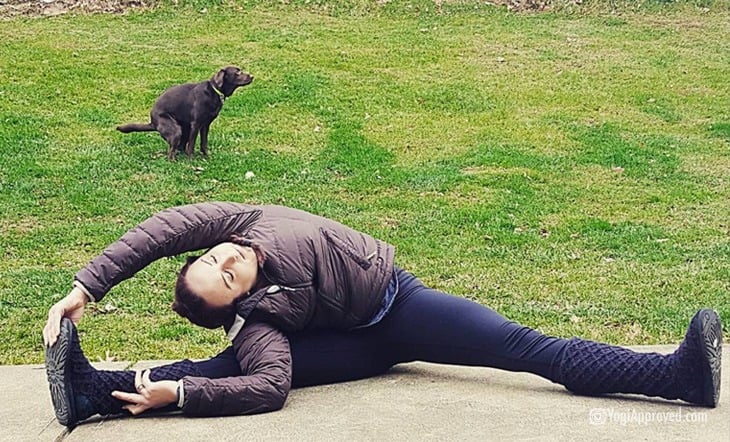 10 Hilarious Pet Yoga Photobombs on Instagram
Your yoga practice is sacred. It is your opportunity to connect with yourself and find a place of refuge. But if you share your sacred space with your pet, you also know it can be the perfect opportunity to capture a hilarious photo. If your fur baby loves to be the star of the show during your yoga practice, you are not alone.

Check out these hilarious IG yogis whose pets stole the show – and the photo:
1. Caught in the act!
2. "Sure, that's a great pose mom, but I'm still cuter."
3. This kitty has some strong nails!!
4. "I can totally climb those legs! Let's see how stable she really is."
5. "Scratch my butt please. Now."
6. And the winner of the adorable award goes to . . .
7. "You know what everyone? I've already mastered this pose, so I'll let you practice."
8. "Hey, mom! Whatcha doooooooin'?"
9. "There are obviously more important things we need to focus on right now."
10."Is this what they call a selfie?!"



Pets enrich our lives and bring so much love, laughter, and fun. We love our animals and we are loving these adorable and hilarious pet yoga photos! We hope they made you smile as much as we did. 🙂

Do you have any funny pics of your yoga pets? We would love to see them! Post them in the comments below.

This article has been read 6K+ times. Feelin' the love!