6 Effective Tips for Improving Your Quality of Life Today
"Most people have no idea how good their body is designed to feel." – Kevin Trudeau

I love this quote because it is so true. We are not designed to feel bad most of our life, yet the majority of us walk around feeling tired, sluggish, in pain, and bloated – among many other less-than-stellar feelings we think are normal.

Making a few simple lifestyle changes can have a very big impact on your health and the quality of your life overall. Big change is hard to implement, so start small and take it one step at a time. You can do it, and you are worth it!

Here are 6 easy tips for improving your quality of life today:
1. Hydrate
Drink more water. We all know that water is good for us. Try to drink half your bodyweight in ounces each day to help flush out toxins, increase your immunity, and keep your body's systems functioning properly.

Want to learn more about hydration? Learn about how to Stay Hydrated the Ayurvedic Way.


2. Yoga, duh!
Start a yoga practice at home or get to a yoga class regularly. There are so many benefits to cultivating a yoga practice.

Here are just some of the benefits of practicing yoga:
Increase your flexibility
Improve your posture
Build muscle strength and definition
Lower your blood pressure, cortisol levels, and blood sugar,
Help reduce stress, anxiety and depression
Aid in weight loss
Improve your focus and concentration

Ready to start a yoga practice? Take the 6-class Beginner Yoga Basics program free for 7 days.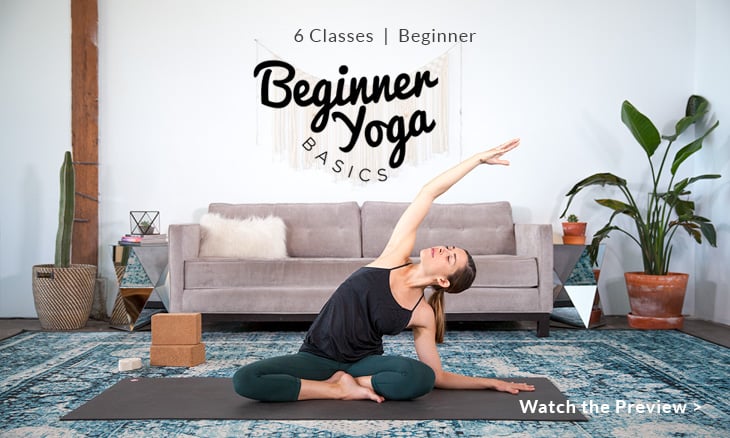 3. Eat Clean
Cut out processed foods. We need our bodies to function optimally. Food is fuel, and when you're not fueling your body properly it will not function properly. We truly are what we eat, and when we load up on empty carbs, starch, and unhealthy fats, our minds and bodies feel sluggish.

Eating right doesn't have to cost you a fortune! Read our quick guide on How to Eat Healthy on Any Budget.


4. Sleep Smart
We all need sleep. Most of us need 6 to 8 hours of sleep every night. Getting an adequate amount of sleep each night is essential for our wellbeing and will improve our health overall. Ongoing sleep deficiency may increase your risk for heart and kidney disease, high blood pressure, stroke and diabetes. Sleep deprivation also leads to higher stress levels and effects our ability to think clearly and make good decisions in all aspects of our lives.

Having a hard time falling asleep at night? Don't get the quality of sleep you'd like? Practice this Bedtime Yoga Sequence for Restful Sleep.


5. Meditate
A meditation practice has a wide range of benefits physically and mentally, and you will quickly notice a difference once you start making it a part of your daily routine.

Here are just some of the benefits of meditation:
Reduce stress and anxiety
Increase your self-awareness
Cultivate a deeper sense of relaxation
Improve your concentration, focus, and mental clarity
Increase feelings of peace and wellbeing
6. Use Essential Oils
Pure, therapeutic grade essential oils help support our bodies (physically, spiritually, mentally and emotionally) naturally. Essential oils have an immense list of benefits and uses. Diffuse your favorite scent for a rejuvenating dose of aromatherapy. Add a few drops of lavender to your pillow before bed for restful sleep, or rub a drop of peppermint on your temples to ease headaches.

Want to learn all the amazing ways you can incorporate essential oils into your life? Watch our Beginner's Guide to Essential Oils video tutorial.




Making these simple lifestyle changes a part of your daily routine will leave you feeling surprised at how good your body can feel when you make your health a priority. These tips are easy to implement, but make a big difference in your health, happiness and quality of life overall.

Have any questions? Feel free to leave them in the comments below! Cheers to your health!

This article has been read 5K+ times. Feelin' the love!