Practice This FREE 20-Minute Yoga Class to Strengthen and Tone Your Legs + Glutes
Never miss a FREE class. SUBSCRIBE HERE

Yoga is a great way to strengthen and tone your full body. Using your own body weight can go a long way to build strength, especially when it's paired with an upbeat and challenging Vinyasa Yoga flow.

Join YouAligned teacher Alba Avella in this short and sweet yoga flow designed to target your glutes, quads, and calves. You will have fun, be challenged, and break a sweat in a series of creative and constructive leg exercises woven throughout a dynamic yoga flow.

What are you waiting for? Grab your yoga mat, stretch those hammies, and jump into this yoga flow to strengthen and tone your legs. Perfect for skiers and snowboarders, cross-training, and overall athletic conditioning. Namaste!

Ready to Strengthen and Tone your full body?
Take the 6-class Strengthen and Tone Vinyasa program with Alba Avella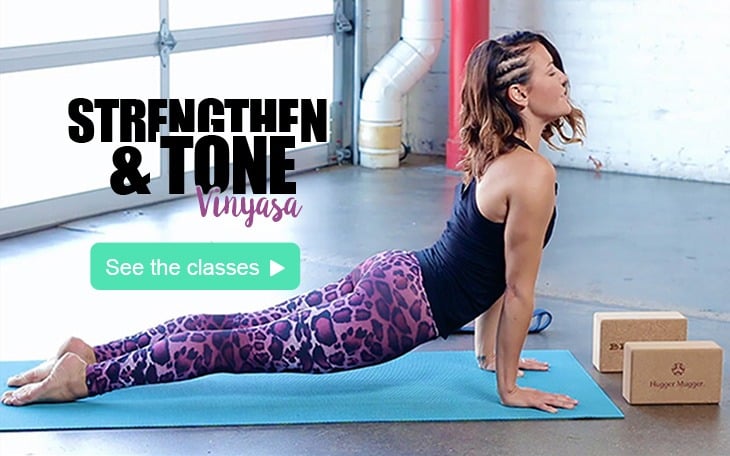 This article has been read 6K+ times. Feelin' the love!

YouAligned
YouAligned is an online yoga, health and wellness publication for your life on and off the mat. We are here to help you live happier, healthier, more fulfilled lives. Yoga is our passion. Your healthy lifestyle is our obsession!
You may also enjoy

Get ready to flow, and sweat it out in this advanced Vinyasa Yoga flow class. Join teacher Alba Avella as she guides you through this 35-minute yoga class.

YouAligned