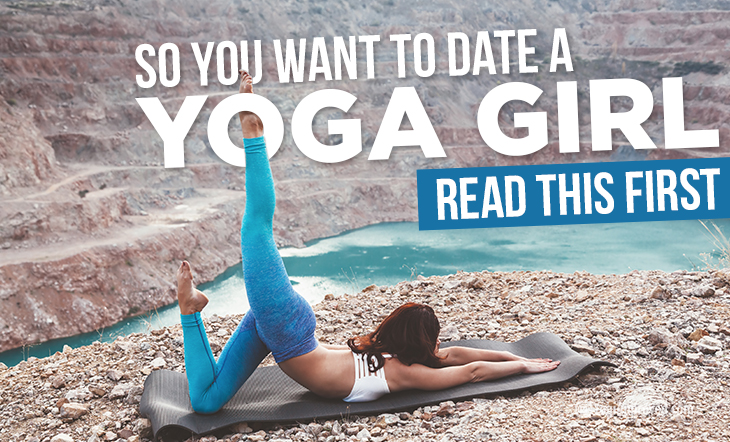 Men – Here Are 7 Things You Should Know When Dating a Girl Who Loves Yoga (Funny)
Ah, the revered yoga girl. You've seen her out sipping chai tea, sporting her booty-hugging Lululemons with her messy post-yoga hair. She appears light and breezy with an air of sensuality.

Even though you're thinking about what you could do with her flexible body, she's much more than a pretty asana. Before you embark on this spiritual endeavor, or just try to get her out of her yoga pants, there are some things you should know.

Here Are 7 Things You Should Know Before Dating a Yoga Girl
Yoga girls are definitely a unique breed that stand apart from the rest. At the same time, yoga girls are just like everyone else. They tend to get stereotyped a lot, so check out the facts you should know . . .

1. She'll Want to Know Everything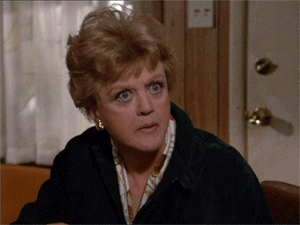 Look, yoga girl wants to get real with you. She wants to know about your life, challenges, dreams, hopes, fears, and more. She doesn't have time for small talk, games, or any other bullsh*t. Keep it 100 with her whether it's a hookup or a LTR (Long Term Relationship). Go deep (conversationally, of course) or go home.


2. She'll Ask: "Do You Yoga, Bruh?"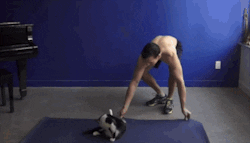 If you're not already unrolling your mat and striking your best Warrior II, yoga girl will encourage you to do so. She wants you to experience all the amazing benefits yoga has to offer and be part of her sacred practice. The Spiritual Goddess wants her Spiritual King. She's looking for her spiritual match.

When you're ready to join your yoga girl, you'll need yoga pants too! We've got you covered. Read Guys Need Yoga Pants Too – 10 High Performance Yoga Leggings for Men


3. She's A Queen, Hold the Drama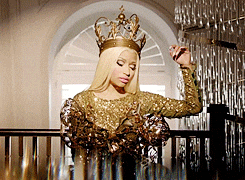 Even though yoga girl might be a recovering hot mess, this yogini does her spiritual self-work. She's composed and in control of her emotional state. She's not going to lose her cool, gossip about others, or start sh*t with you.

If you f*ck around with her and take advantage of her, you'll find yourself unfollowed, unfriended, deleted and blocked from her life. Disclaimer: she is still imperfectly perfect, and will lose it from time to time.


4. She's Feeling Herself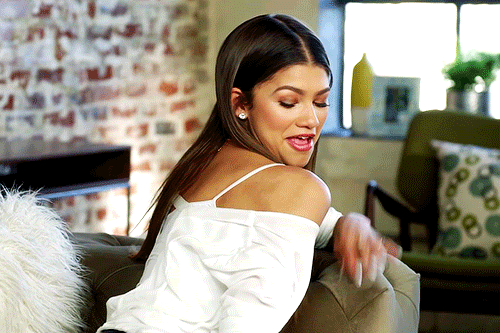 Yoga girl has taken a good look at herself. She is aware of her emotional and physical strengths and weaknesses. She embraces and celebrates her mind, body, and soul. She's rocking everything from her curvaceousness and sassy attitude to her beautiful mind.

Though her confidence is unwavering, she will humbly tell you she's a work in progress and might occasionally enjoy checking out her booty in the mirror.


5. She'll Need You to Shut the Hell Up

Gentlemen, don't say any variation of, "Wow, I bet you're flexible." Just don't. She's already heard it from every guy who finds out she's a yoga girl. When a dude hears a girl does yoga, he immediately wonders about the probability of her doing the splits on top of him. Don't be a d*ck.


6. You'll Have to Get Used to Unfamiliar Terms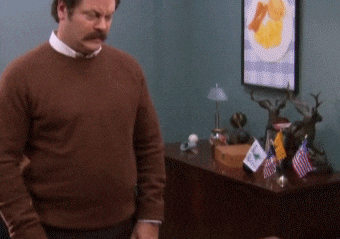 Chakras, universe, asana, and energy are some terms you're gonna have to get used to hearing if you're going to date a yoga girl. She has a sacred outlook on life, and will communicate in terms you may or may not have heard before.

She might do or say things that weird you out. Perhaps you see her meditation space full of crystals https://youaligned.com/life-2/5-healing-crystals/, tarot cards, spiritual deities, sage and other exotic objects. Just roll with it . . . you might just learn something and enjoy yourself.


7. You're Gonna Catch All the Feels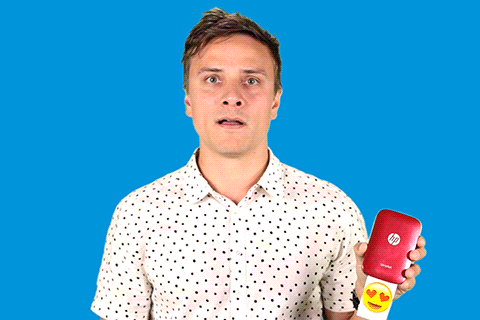 Yes, she's been hurt and dragged through the mud a couple times! But yoga girl keeps her heart chakra open for the right people. She is particular about whose energy she's around. If you have a good aura, she might just let you into her world.

Yoga girl isn't scared to catch feelings for the right spiritual warrior, but if you have a "feels phobia" you can keep your asana away. On the flip side, if you're ready to experience some magic, step right up!

Get Ready! Dating a Yoga Girl is Magical
Gentlemen, yogini's are a special breed. If you treat your yoga girl like a goddess, she will treat you like a king. She might even balance your chakras in the process!

Remember what the late great Bob Marley said, "If she's amazing, she won't be easy. If she's easy, she won't be amazing. If she's worth it, you won't give up. If you give up, you're not worthy."

Namaste!

This article has been read 20K+ times. Bada bing!