Crazy Busy and Burnt Out? Here Are 10 Steps to Find Balance and Be a Total Badass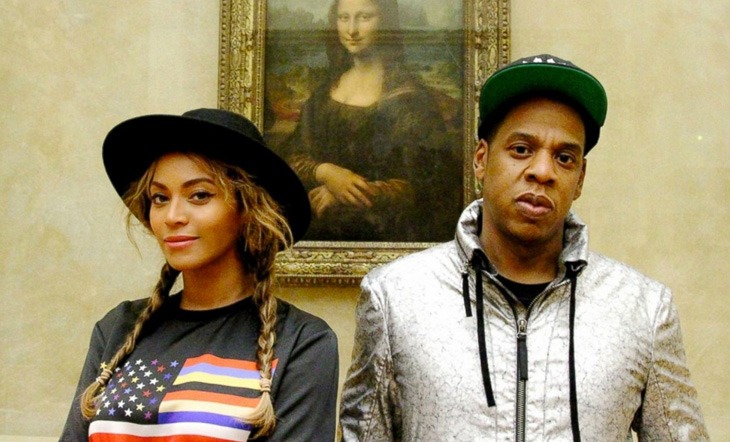 Welcome to my world – I am a girl with an unstoppable burning fire to achieve.

A fire that steadily burns within me, that lights up my soul, that pushes me to try harder, explore more, uncover bullshit fears, step into the unknown, prove people wrong, and take me to depths that I never knew existed.

I'm also a girl who suffers from her unstoppable fire . . . Just when my fire reaches the right temperature, it easily overheats, and you know what happens next.

I burn the fuck out.

I've been burnt, undercooked, and also just perfect, all over the past year. And through these trials and errors, I'm learning how, when, and where to stoke my inner fire.

Through these moments, trial and errors, and life lessons – I've learned how to cope with LIFE. If this is you – busier than hell, but wouldn't want it any other way – then this post is for you. And if you're someone who wants to turn up the heat, then this post is equally for you (and hopefully you can avoid the burnt the fuck out experience).

So without further ado, here are 10 steps to live your life like a badass, no matter how busy you are:


1. Learn how to say NO
I've learned through my yoga teaching experience that less is more, that I can't give energy if depleted of it, and that it's OKAY to say NO!

I get it, trust me, it can be incredibly tempting to say YES all the time – especially if it appears to be moving you forward. But in reality, when we overcommit and underperform, it sabotages our health and the people receiving our work. It's a lose-lose situation.

When debating whether to go for it or pass, dig down deep and evaluate the outcome of saying yes. Any commitment, small or large, needs to serve a greater purpose for all parties involved. Period. End of Story.


2. Eat Real Food
I have a serious obsession with food – I'm always concerned about what I'm eating, when I'm eating, where I'm eating . . . It's a bit weird.

But in reality, I'm concerned because my food choices are what fuels the day ahead. In order for me to stay present, focused, and engaged, I must eat wholesome, healthy, fresh-prepared food.

There's just no way around it.

I recommend planning your meals ahead of time, food prepping when you can, and staying committed to the health train. If you don't do this already, I promise that healthy eating will transform your energy levels, ability to focus, and overall attitude throughout the day.

If you're looking for fun new recipes that are super healthy, check out these five dishes from around the world.


3. Move Your Body
We all know this a must-do, and if you're a yogi, then you definitely know it's necessary.

Our bodies need to move, need to be stretched, need to feel loved, and need to be invigorated.

Even if it's for a simple, 5 minute routine – get up, move your gorgeous self, get the blood flowing, and help yourself feel good!

Want a new yoga flow to shake up your routine? Check out my article on yoga poses to strengthen and tone your body here.


4. Schedule a Digital Detox
I've done this a few times – wish I could say more – but a digital detox works wonders for the mind.

We're the digital generation – aka our lives revolve around some type of electronic item (computer, tablet, phone, live streaming music, bluetooth this or that…).

I recommend a digital detox once a month, or more if you can.

If you haven't done a digital detox before, the steps are simple: set a certain amount of time you plan to step away from electronics (this could be hours or it could be days). Take additional steps to help yourself stay on course (I recommend deleting apps off your phone, or keeping your phone out of your bedroom at night and using an alarm clock instead).

Here is an article on doing a digital detox: This Is One Yoga Challenge You Need to Do!

Hold yourself accountable, so you can gain the benefits of creating space and having alone time with yourself and those around you, without the temptation of the screen.


5. Keep a Planner
I'm a planner freak, always have been, always will be.

There is something about physically writing down my to-do's that helps keep me organized and manage my time efficiently.

If your goal is to grow yourself, expand your purpose, and learn along the way – you must learn to organize it all. This can be done the old school way (a physical planner), with an online calendar, or a program like Evernote.

Find something that works for you, plan out your aspirations, and then work towards them (every damn day)!


6. Read Books
I've always been a bookworm, but with recent responsibilities and a slight addiction to social media, I completely lost sight of reading.

This past year has been all about finding balance, so me + the books have made a comeback in the relationship department.

I'm currently aiming to read one book per month. Sometimes that happens, other times it doesn't. Either way, it's all good, so long as my intention stays strong.

I highly recommend burying yourself into the pages of a book – fiction or nonfiction – to help keep your mind sharp, your vocabulary growing, and to allow for an escape (even if just for a moment)!


7. Stop Comparing
Ughhhh, this one's a tough one. But nevertheless, it's imperative that YOU stay focused on YOU.

While it's great to admire others and be inspired by their work, it's even better to be confident in your own work.

Comparison stopped me, dead in my tracks, for over a year before The Journey Junkie came to be. It was a pain in my ass and an incredible waste of energy, time, and emotions.

I've learned to keep my inspirational peeps at a distance – close enough to watch their successes and strengths, but far enough to not be intimidated.

Do this, remember this, and stay focused on YOU.


8. Accept Help
Sometimes easier said than done, but we all know this tip to be true.

Whether it's a family member, partner, best friend, yoga teacher, or a guest blogger – let people help you, so you can help yourself.


9. Allow Yourself to Indulge
Surprisingly, I have zero issues with this tip.

This past year has taught me that it's 100% OKAY to indulge. I deserve it, you deserve it, everyone deserves some extra TLC.

Below are a few of my fav ways to indulge:
Massage, specifically a Thai Massage
Pedicure – this one's a DUH
Attend a yoga workshop
Buy myself something I've been eyeing
Experience a new dinner spot (I love farm-to-table, eclectic style restaurants)
Try a new recipe (cooking is my go-to for relaxation)
Schedule nothing for a day, or even an entire weekend
10. Don't Take Life Too Seriously
Remember that your health & wellness are the always the number one priority.

While it's great to achieve your goals, explore unchartered territory, or become a full-time blogger, at the end of day, YOU MUST DO YOU.

And what I mean by this is . . . Let go of societal pressures, release unrealistic expectations that both you and others create, sever ties with anything that doesn't serve you, and allow yourself to ENJOY THE JOURNEY.

This is me in a nutshell – incredibly busy but 100% okay with it. I am a girl who dabbles in everything:
Full-time marketing manager
Inspirational blogger with the goal of making it my full-time gig
Part-time yoga teacher
Wedding planner (for my own wedding)
Bridesmaid to my beautiful tribe of women
Loving/supportive partner to my main man
Writer for this badass community – YouAligned.com
Health/movement junkie who truly cares about my health & wellness
Avid traveler – whenever time permits!
Friend & family member to incredible people, whom I love and adore

My life responsibilities increased tenfold this year, and like I said above, there's been numerous occasions of it all caving in on me – the moment when I feel defeated, the space where nothing seems to work. And then there's the EPIC moments where I've never loved harder, felt prouder of my work, and been more alive!

Whatever you're pursuing in life, I have full faith that you can do it, because I've repeatedly shown myself that I can do it.

So with that said, please use these tips to stay grounded, focused, and inspired. And now get to it friends – go be a badass!

Let's Talk – Are you needing more clarity on these tips? Do you have specific questions for me? What are your tips and tricks from past successes and failures? Hit me up in the comments below.

Until next time – xoxo.

This article has been read 8K+ times. Feelin' the love!