5 DIY Gift Ideas to Activate Your Creativity Chakra
'Tis the season to create! The holiday season for some of us is a time of year that the creative force comes to life with decorating, making and baking. This is a perfect time to talk about what makes the artist in us tick so we can put it to work with some great gift-making ideas.

Creativity is seated in our second chakra – the svadisthan, which means to create and recreate. In fact, it is the seat of sexuality and fertility, the womb where we all came from. The making and growing of a child in this area is a metaphor for creativity in that artistic expression should be pure and innocent like a child and free flowing like water (the element of this energy center).

Creating is really a form of meditating. When you consider traditional meditative art like calligraphy, painting, Indian mandala making and Zen poetry, they are all spiritual practices, which translates to art being a form of divine expression. This of course is true when we create in the present moment, in thoughtless awareness (nirvichara samadhi). As Eckhart Tolle explains, "All true artists, whether they know it or not, create from a place of no-mind, from inner stillness."

Wake up your second chakra with these delightful DIY gift ideas for yogi friends and family.


Original Mandala Gifts:
This is the best way to get your creative juices flowing, just like the Tibetan sand mandalas or any traditional spiritual art, creating a mandala will get you into the NOW. It is also the most effective way of tapping into our childlike nature.

Picasso once said, "Every child is an artist, the problem is to remain an artist once we grow up."

Step 1: Start with drawing a circle and from there add petals, then leaves, floral spirals, etc. Download some free mandala art (found easily when searching in Google images) for inspiration.

Here is a great video tutorial to get you started:


Step 2: After practicing with pen and paper, now it's time to transfer it onto a gift item. Here are a few fun suggestions:


Gratitude Stones
Find a smooth stone or river rock and a permanent felt pen in black or white. Simply copy your mandala onto the stone – a simple and beautiful way to give the gift of gratitude to a loved one.


Image from ARB Etsy store.


Make a Mandala Candle

Pick up from your local craft store: black or brown acrylic paint in a tube (you must get the tube version as it is easier to paint directly from the tube onto the candle), a white candle, and Modge Podge. As best as you can, transfer your design freehand onto the candle. Let dry and cover with Modge Podge. You can put a rhinestone in the middle for an added magical touch.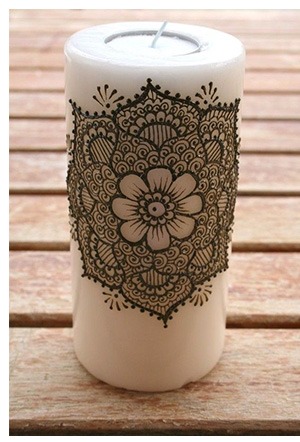 Make a Dream Catcher:
What better gift than giving someone the gift of good dreams!? Making a dream catcher is such a fun and rewarding DIY project. Add some crystals to enhance the healing powers. Here is a great step-by-step YouTube tutorial to get you started.



Peppermint Coffee Sugar Body Scrub:
A gift for exfoliating and energizing, this is an easy and economical gift that will have skin glowing while uplifting our physical and mental energy.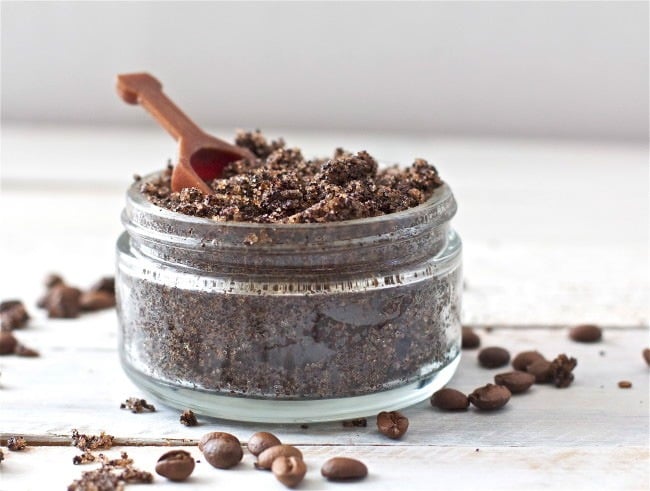 Image via: offbeatandinspired.com

Peppermint is a chosen ingredient for the holidays for a reason – it is a great remedy to relieve depression and stress while stimulating energy.

How to make the scrub:
1-cup white sugar
1-cup brown sugar
1-cup almond or grapeseed oil
20-25 drops of essential peppermint oil
3tbsp coffee grounds
Mix and gift in an empty half-pint mason jar.
Bonus Tip: make extra to keep for yourself!


Gluten-Free Svadisthan Pomegranate Coconut Thumbprint Cookies:
The pomegranate is the fruit of the second chakra – symbol of fertility and self-nurturing. Add some svadisthan food to your baking with this delicious gluten-free recipe. Make sure to choose organic pomegranate jam to add a second chakra touch.



Image via: aspicyperspective.com

Preheat oven to 350 degrees

Prepare parchment oven paper on a cookie sheet
1-cup coconut butter or coconut oil
1-cup finely shredded coconut
⅓ cup almond flour
¼ cup maple syrup
3 tbsp. coconut cream or milk
2 tsp. vanilla extract
¼ tsp. sea salt
Organic pomegranate jam
Mix all the ingredients (make sure coconut butter is soft) in a bowl except for the jam. Add extra almond flour or shredded coconut (if necessary) to get a nice firm consistency.
Oil your hands with some coconut oil and roll the dough into balls and lay them on the parchment paper. Make a thumb print and fill the print with the jam.

Bake for 15-20 minutes and cool completely before enjoying. Be careful because the jam gets hot!


While you might enjoy working with some of these suggestions, I hope they inspire you to create your own as well.

Activating our 2nd chakra is a great way to relieve any holiday blues that may creep in on us. Creating art raises our self-esteem as we see how capable we are in making something beautiful and sharing it with the world. It helps us let go of fear (the main block of this chakra). By letting go of fear, we gain freedom to express ourselves in a way that we do not fear judgment but rather embrace that others appreciate our creations.

It is when the act of creativity is spontaneous that you enter the state of letting go of your ego. When we create in the present, we create from the divine within – and not our ego – so we all have the ability to create an inspirational masterpiece.

Be happy and do something creative everyday!

This article has been read 3K+ times. Feelin' the love!