10 Inspirational #blackyogis to Follow On Instagram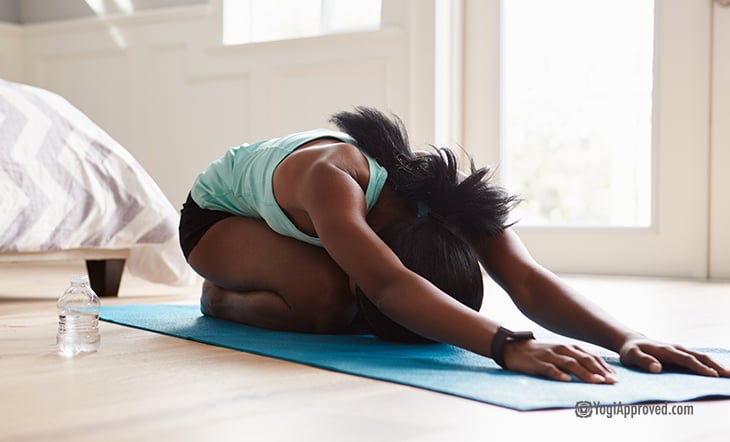 Black History Month highlights all the contributions and progress Black people are making in American history. Since we're all about that yoga love, we want to focus on contributions Black influencers and Black Yogis are making in the world of health, wellness, yoga, and mindfulness.
So, in celebration of #blackyogis everywhere, here are just some of the influencers inspiring all of us.


Here Are 10 Black Yogis On Instagram to Follow and Support:
1. Jessamyn Stanley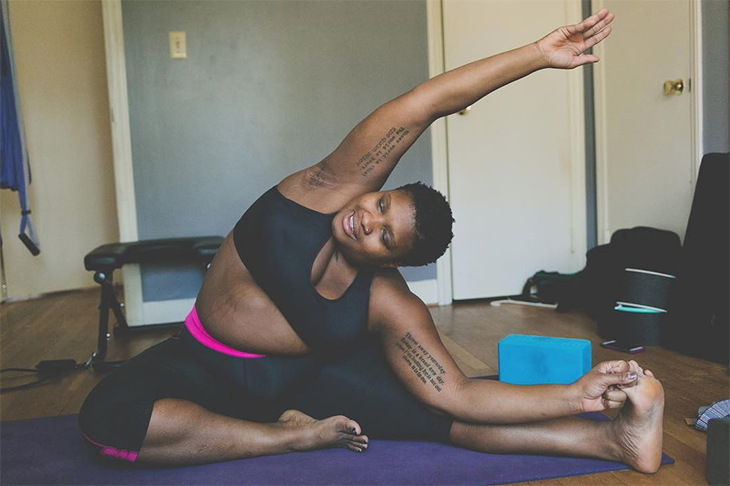 Jessamyn is a badass, no-nonsense, body positive Black yogi based in North Carolina. She encourages her students to break through their physical and mental barriers with high energy vinyasa flow classes.
Follow her on Instagram: @mynameisjessamyn
We sat down with Jessamyn and talked real sh*t. Watch the interview here!

2. Brandon Copeland
Brandon is a Washington, D.C. based yoga instructor who founded Khephera Wellness Group. He started his yoga journey while he was in college as a way to decrease stress, and noticed a lack of Black and brown faces.
His response to this observation is his specialized Trap Yoga class that blends trap music with Vinyasa Yoga.
Follow him on Instagram: @brandoflows

3. Dr. Chelsea Jackson Roberts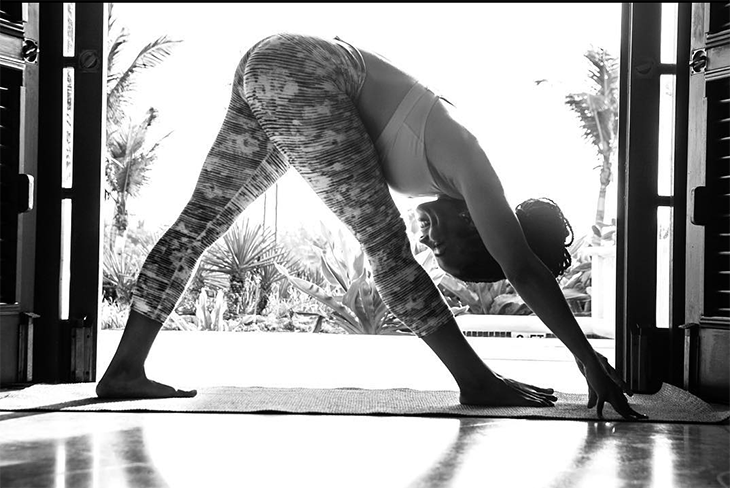 Atlanta-based Dr. Chelsea Jackson Roberts has a Ph.D. from the Division of Educational Studies at Emory University. She researches the experiences of Black teen yogis and works primarily with marginalized communities. In 2013, she created a Yoga, Literature, and Art camp for teen girls.
Follow her on Instagram: @chelsealovesyoga

4. Mario Austin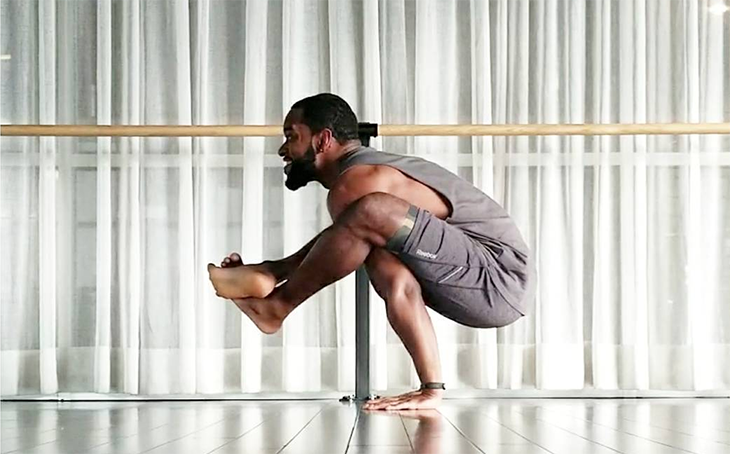 Mario started his yoga journey on a search for more flexibility, but stuck around and became an Ashtanga style instructor. He is a Black yogi who aims to inspire everyone on their yoga journey with fun and challenging led to unexpected playlists.
Follow him on Instagram: @mrmarioaustin

5. Faith Hunter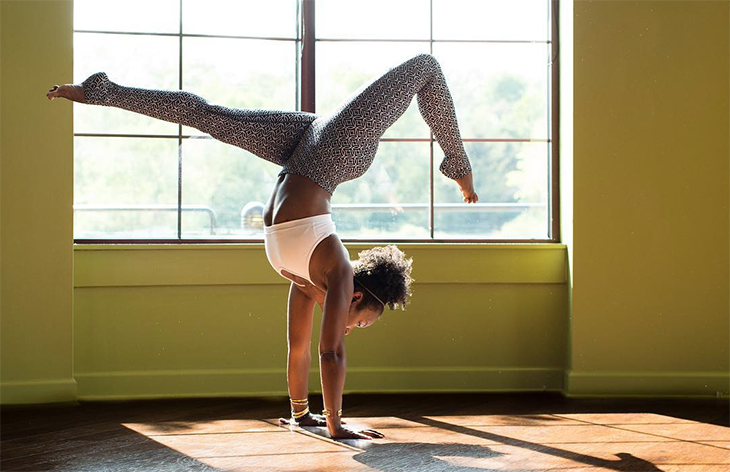 Faith is based in New York City, but she teaches yoga and meditation internationally. She teaches to all levels, and aims to inspire others to commit to the transformative healing potential of mindfulness practices. Her self-proclaimed free-spirited teaching style is influenced by Vinyasa, Kundalini, Ashtanga, and meditation.
Follow her on Instagram: @spirituallyfly


6. Tyrone Beverly
Tyrone founded the non-profit organization Im'Unique in 2013 to promote healthy living and community. Through his organization he teaches free classes twice a week in Denver, Colorado, in unusual spots (think: The Denver Zoo), where he attracts hundreds of attendees from all walks of life.
Follow Im'Unique on Instagram: @imuniqueunited

7. Koya Webb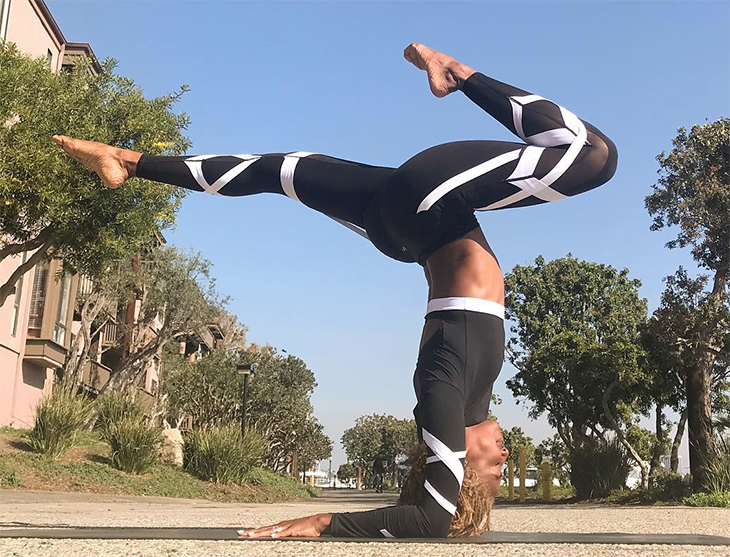 Koya wears many hats: she's a celebrity yoga instructor, personal trainer, holistic health and wellness coach, author, motivational speaker, and professional fitness model. She has 500 hours of teacher training under her belt, and is dedicated to having a positive impact on the world.
Follow her on Instagram: @koyawebb

8. Andrew Sealy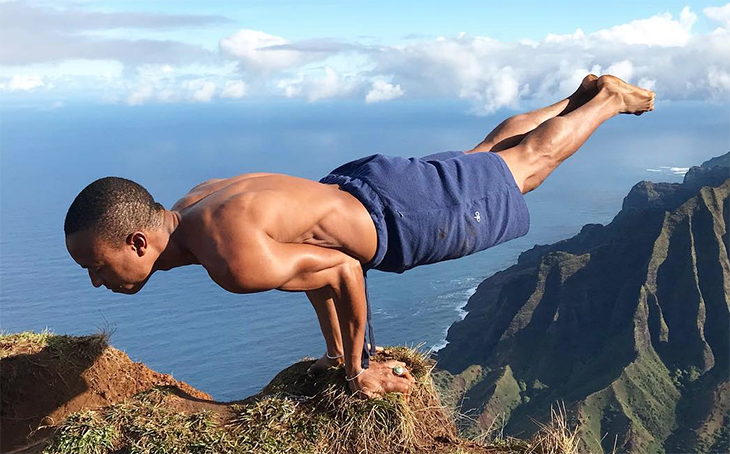 Andrew describes himself as a yoga artist and movement creator. He leads an informative, progressive yoga class that empowers his students to embrace the power of yoga. Andrew strongly believes in the nature of humankind to be kind to one another, and this belief shines through in his teaching.
Follow him on Instagram: @andrew7sealy

9. Youmie Jean Francois


Youmie is the founder & CEO of Flex-N-Fly, a wellness company that provides relaxation and stretch-based yoga classes to travelers in airports. She is Haitian born and New York City raised, and is an advocate for racial equality within the wellness world.
Get to know Youmie: Flex-N-Fly CEO Youmie Francois Shares Her Experience of Being Black In the Wellness Community

Follow her on Instagram: @flexnflyofficial

10. Ty Daye
Ty's energy is infectious. He is a Black yogi who also specializes in stretch therapy, reiki, HIIT, nutrition and life coaching. He is here to help you grow, inspire and offer up a lot of fun!
Follow him on Instagram: @yogaeverydaye


Gratitude to These Inspiring Black Yogis on Instagram
These are just some of the many inspiring black yogis in the community. Keep doing what you do, ladies and gents, and we're excited to see what you do next!
This article has been read 20K+ times. Bada bing!