Jessamyn Stanley Talks Body Positivity, Social Media and Yoga (Interview Video)
Body positive yoga influencer Jessamyn Stanley sat down with YouAligned founder Ashton August while in town to promote her new book, Every Body Yoga.
This interview gets raw, real, and funny and you'll learn a lot about this incredibly influential yogi and advocate for body positivity.
Ashton and Jessamyn talk about the current state of social media and how it is impacting yoga, the importance of body positivity, and how the yoga community can be fake as f*ck.

"Body positivity means that every single human being should feel good today. No matter what you look like."

Jessamyn opens up about her family, suffering the loss of her aunt and grandmother and how yoga has helped her cope. Hear about her feelings of rising into the public spotlight, and how she handles the fame.
Jessamyn shares how she keeps her ego in check and explains how marketing is responsible for much of the body negativity pervading our society.
You'll hear about how she used to talk shit to herself, and how she started to have a better relationship with her body. You'll hear her real thoughts on Bikram Yoga and how it relates to a colony of dragons and much more . . .


Watch Jessamyn Stanley Get Real On Body Positivity, Social Media, Yoga Fame and So Much More
This is an amazing, raw, and inspiring interview that you don't want to miss!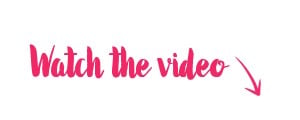 Thank you to the lovely Jessamyn Stanley for creating space for such important conversations to take place in the yoga community. We are grateful, humbled, and inspired, and hope you will be too! Namaste, yogis.
You can purchase her book, Every Body Yoga here.

This article has been read 1K+ times. Feelin' the love!