What Turns You On? A Pleasure Mapping Guide (From a Somatic Sex Coach)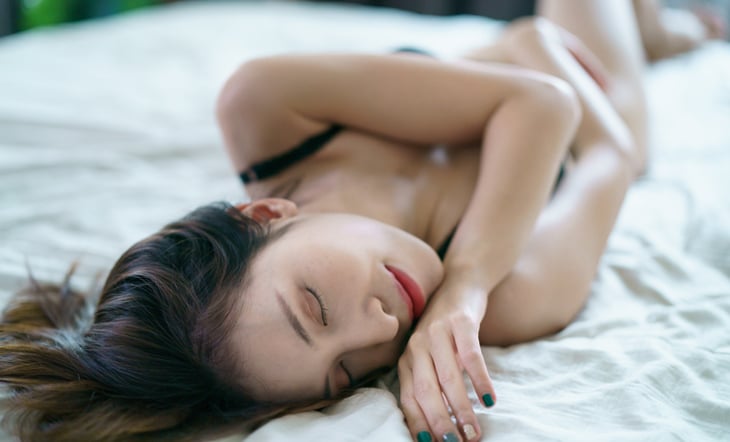 "So…what do you like?"
Have you ever been asked this question? Maybe by a lover who was curious how to touch your body and ignite your pleasure map.
So often, we either freeze when presented with this question or state the one thing we discovered we enjoyed ten years ago without giving much thought to how deep our body's capabilities for experiencing pleasure truly is.

Have you ever spent time in exploration of your own pleasure?

We answer the question without taking time to step back and understand how to embody our answer.
Ladies: Here Are 5 Ways to Awaken and Celebrate Your Sexual Energy
But have you ever spent time in exploration of your own pleasure so you can answer this question with confidence?


Why Pleasure Map Your Body?
Spending intentional time with ourselves in pleasure (embodied joy) is not only our birthright but it is also our gateway for deep connection to self, love of our bodies and attunement to our needs.
Pleasure Mapping is the process of mapping your own erotic zones on your body. It is the activity of spending intentional time with yourself for the purposes of understanding your body's unique pleasure points, desired sensations and places of eroticism.


Follow These 3 Easy + Fun Steps to Pleasure Map Your Body:
All of our bodies are uniquely ours which is why we must individually map our bodies to understand our pleasure. So, here are three steps to move out of the void of this question and learn how to connect to what turns YOU on.

1. Get Curious With Your Body
Our bodies are so incredibly vast, but too often we forget how much there is for us to explore within ourselves. We become attached to the same sensations that have always worked for us. We think about self-pleasure and immediately move to the trusty old position, toy or sensation that has always worked for our body.
But have you ever taken moments with yourself and gotten curious with what your body would like to feel? Have you ever taken a step back from dissociated self-touch and moved into self-touch with a level of curious exploration?
No? Okay – great because this is step one of pleasure mapping!

Pleasure mapping is the activity of spending intentional time with yourself to understand your unique pleasure points.

The first thing you need to do is to move outside of dissociated self-touch and into curious self-exploration. Take a step back and ask yourself, "What do I want to feel? How would I want to experience these feelings?"
Activate Your Sexual Energy with These 9 Yoga Poses
It is here in this first step of pleasure mapping where we begin to learn how to speak to our bodies and allow them to respond to us! This is the first step for connection. Our bodies are designed to be in connection with us, and we start this connection with asking them what they want.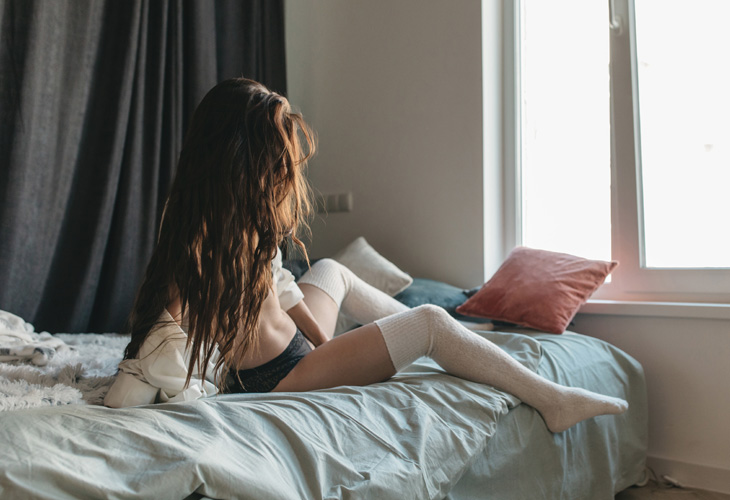 2. Play
Self-touch and self-pleasure are the processes of connecting to our own bodies. In our world we spend so much time in anticipation of our partner(s) needs we often forget the power we hold in our own self-touch. It is so imperative we prioritize our self-touch and self-pleasure because this is how we connect to our needs, wants, desires and POWER!
Self-touch and self-pleasure is meant to be FUN! You know that feeling when you're at the start of a great relationship and everything feels fun and playful? That new relationship energy (NRE) is what we should feel as we begin to come into relationship with ourselves and our own pleasure.
This isn't life or death. It is not brain surgery. It is learning about our bodies and spending intentional time with ourselves – this should be fun! Allow yourself to lean into the fun and don't take yourself too seriously in this step of pleasure mapping.
These 10 Health Benefits of Masturbation Will Convince You to Make It Part of Your Self-Care Routine
As long as you are consenting with yourself, and you are not experiencing unwanted pain – you cannot mess this up. No one is giving you a grade and there is not a gold star at the end of pleasure mapping – remove the seriousness and step into the freedom of play as you begin to explore your body.


3. Map Your Erotic Zones
Erotic zones (or erogenous zones) are the places on our body where we feel unique and heightened sentisitivity – stimulating arousal!
Time to put the curiosity and play into practice by blocking out thirty min or an hour on your calendar for the pleasure mapping process. This is intentional time that you are setting aside to connect with yourself, so really take this time and make it impactful for you. Make sure you have a space that is all yours and makes you feel safe.
Now using the answers from the questions you asked your body in step one, it is time to set the scene.
Maybe the scene looks like candles or incense burning, sexy music or simple silence, maybe you're on your couch or in your bed – do whatever makes you feel safe and able to relax into self-pleasure. This is your scene to orchestrate and conduct – you get to decide what it looks like and how it feels.
Next, gather some household items, such as a fork, spatula, silk scarf, hot towel, body oil, ice cubes, body safe candle wax, or a vibrator. Think about things that will create curiosity and play in your body – sensation play is the game in this step of pleasure mapping.
Ladies: Here Are 7 Vibrators on Amazon Prime That Will Give You a Blended Orgasm
Remember, this experience is yours! Maybe you found an item not on this list that excites you and makes you curious – that is okay. This is your time for yourself. Allow it to be personal for your needs, wants and desires.
Then, one by one, use the items to create sensations all over your body, and not just on your genitals. Our entire bodies are filled with erotic and arousal zones – so explore using your whole body! For example, using the fork, you can play with the sensations of metal prongs on your skin, or try gently spanking or slapping parts of your body with a spatula.
Item by item, with varying degrees of pressure, movements and speeds, spend time with your body asking yourself – "Where did I feel this sensation?" "Did I enjoy this form of touch?" "What would my body like to experience more of?"
This is how you create a pleasure map of your own body.


Discover Your Body With Pleasure Mapping!
You are worthy of experiencing a deep connection to yourself.
You are worthy of exploring your own body and answering the question "What do I like?"
You are worthy of experiencing pleasure, because it is in deep connection to your body through the experiences of pleasure that you come alive.
Enjoy your connection and discoveries as you embark on your own pleasure mapping journey.
Want More? Here's A Girl's Guide to Great Sex: 8 Empowering Tips to Have Amazing Sex Every Time
Did any of these pleasure mapping ideas inspire you? Please share with us in the comments below – we love hearing from you!
This article has been read 7K+ times. Feelin' the love!