5 Signs He's Not the One (Even if He's a Great Guy)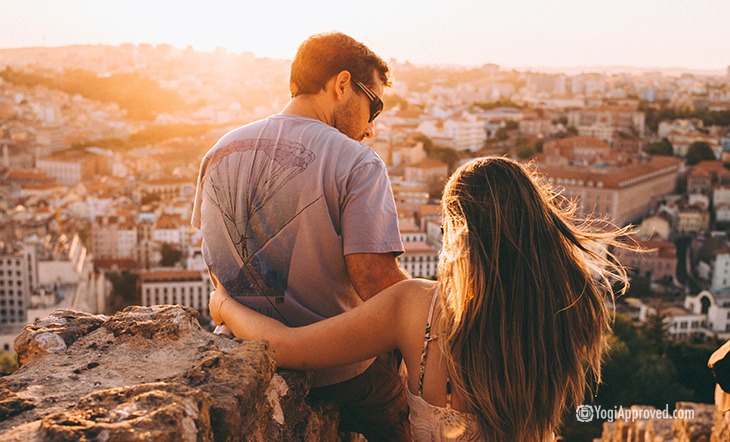 Relationships can be incredibly difficult. Something that is endearing at first can become irritating, and someone that you thought you knew well can surprise you with different behavior.

If you're in a long-term relationship and feel like something is off but just can't put your finger on it, or if you just got into a new relationship and aren't quite feeling it, that's ok.

We all question relationships from time to time as they evolve, but what's more important is that you realize why you're questioning the relationship.

Before you invest too much time and energy into something that isn't quite right, ask yourself if he's the "The One" or if he just looks good on paper.

These 5 signs will help you determine your guy is "The One":
1. You Can't Be Yourself
Can you hang out in comfortable silence, or do you feel like you always have to make conversation or be doing an activity together? If you can't relax and you constantly feel like you have to live up to your expected "role" in the relationship, you've got to ask yourself why. When you can't be yourself and let it all hang out with ease, he's probably not the one.


2. You Just Like the Idea of Dating Someone
If you feel yourself looking for just anyone to spend time with rather than explicitly him, it's good to take a step back and think about why that may be. We all crave companionship, but when that comes from convenience rather than compatibility, then you might not be that into him.


3. You Can't Hang Out with Each Other's Friends
It's a common belief that you are the average of the 5 people you spend the most time with. Attitudes, reactions, and personality traits can be contagious, so it's important that both you and your significant other are surrounding yourself with good, positive people that consistently build each other up. If you can't bring him around your friends, or vice versa, it just may be a sign that it's not meant to be.


4. You Avoid Conflict at All Costs
As humans, most of us typically have strong feelings about most things that speak directly to us. Discussing these topics openly and having difficult conversations when they need to be had is healthy and should be welcomed in our relationships. Like everything, conflict resolution and happy days should all be in balance. Conflict has the potential to move a relationship towards deeper understanding. But if you're avoiding conflict (or priding yourself on how little you fight), then it might be a sign that you're not wanting to go deeper with this relationship.


5. You Don't Respect One Another
The best relationships are based on respect and admiration for one another. Do you respect each other or tear each other down? Do you see qualities in him that you somewhat idolize, or do you roll your eyes every time he speaks? A relationship without mutual respect cannot sustain itself in a healthy way. Ask yourself if you're his #1 fan or not a fan at all.


Bonus Tip
Regardless of how long you've been together, it's always important to give yourself the space and grace that you need to think and feel.
Ask your heart what it truly needs and allow yourself to be open to hear the answer. The right relationship will feel seamless and comfortable. We all have things to work on, but it should never be painful to be with someone.


It's important that we focus on and nourish the relationships that help us thrive and lift us up, rather than bring us down.

This article has been read 10K+ times. Bada bing!