5 Simple Ways Yoga Teachers Can Attract New Students – And Keep Them Coming Back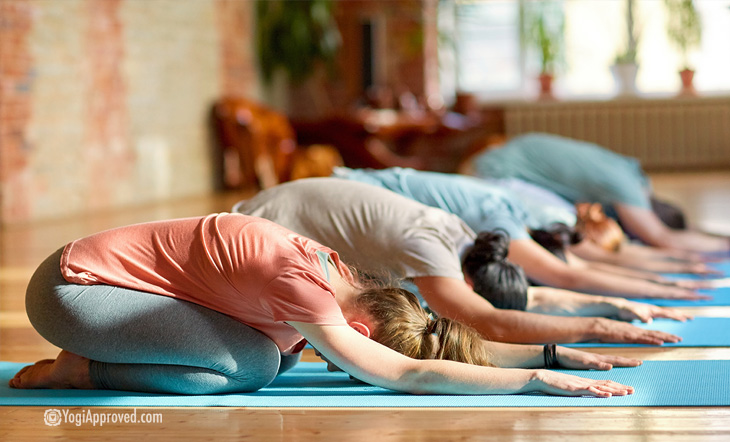 As a yoga teacher, you are running your own yoga business!

Attracting new yoga students all while maintaining the client base you already have can be a challenge.

Running a successful yoga business and attracting new students requires work and constant upkeep. And as a yoga teacher, whether you teach private lessons, special events or classes around town at different studios, you are running your own yoga business.

Your students are your clients and your teaching is your business and also your offering. That's why it's important to dial in your brand and your offerings, along with your student-teacher etiquette.

Just like you and your teaching style, your current clients and students are unique, so by taking the steps we'll outline below, you can easily create a class different than the competition!


Follow These 5 Yoga Business Tips to Grow Your Student Base and Keep Them Coming Back:
Read on for five yoga business tips to better help you find balance as you begin attracting new students and retaining current ones.

1. Create a Website
A personal website will not only build credibility, visibility, and your email database (which is very valuable in your student communication), it also differentiates you from other teachers.

Try to create a website that represents who you are, but also keep in mind that it should be clean and easy to navigate. You might even want to consider adding a blog section to your site to attract more people to your site.

Your About Page is your bio, resume, and interview all rolled into one! Use this space to tell your students and potential clients about your experience, your training(s) and certifications, and also where you teach, and what teaching methodologies you offer.

Want more guidance on how to market yourself? Check out 7 Ways Teachers Can Market Themselves For a Successful Career

2. Collaborate With Other Yoga Teachers
Don't be afraid to team up and work with other teachers! Co-teach special events together so you can pool your following and reach. Not only is this a great way to make new yoga teacher friends, but it's also helpful in creating a larger clientele list.

You can refer some of your current students to check out others teachers in your area that might teach a different style than you and vice versa. This can be a great way for you to make new connections in your local yoga community and get your name out there.

Never underestimate the power of social media, either. Team up with other teachers to host Instagram yoga challenges, and find a few teachers to share each other's blog posts (see #1) etc on Facebook, Twitter, etc to help uplift each other and grow your respective followings.

This brings us to number three!

3. Utilize Social Media
Facebook, Twitter, and Instagram can be your best friends, especially when you are trying to attract new yoga students. Social media allows people to get to know you and what you are most passionate about. By posting valuable, helpful, and educational posts, you create positive exposure for yourself in a very yogic way.

Social media is such a useful tool for promoting your classes, special events, and also grow your followers. Use these platforms to your advantage!

Create a public page on Facebook to post your blogs (from your website – see #1) and also share your upcoming classes and events. Instagram is a great place to gain followers, connect with students and other inspirational yogis and teachers around the world.

Check out 7 Savvy Social Media Tips For Yoga Teachers for more guidance on how to get started!


---
Yoga teachers: Need yoga insurance? Our friends at beYogi are offering YogiAproved.com readers $30 off your annual premium, dropping the annual cost to $149. Learn more here
---
4. Show Your Students That You Care
Stay in touch with your new and current students. Follow-up emails and/or social posts after your classes are a great way to show your gratitude for them attending class.

Check in with your students before class. How are they feeling? Do they have any new health issues to be aware of, or requests for particular poses that day? If they share a detail about their lives with you, remember it and ask about it next time.

Every student attends your class for a different reason; and the more familiar you become with that reason, the easier it will be for you to connect with them. When your students feel cared for and valued, they'll be sure to keep coming back.

The way you do anything is the way you do everything. From the way you answer the phone, to the way you treat students after class, students are paying attention to those little things that make your teaching special – or not.

Even the smallest gestures can make the difference between that student or client sticking around.

5. Be Authentic
Your students will know whether or not your teachings are coming straight from the heart. If you're a naturally goofy person, don't be afraid to crack a few jokes during class! Are you into yogic philosophy? Share that with your students during class.

Don't worry if not everyone in the room understands where you are coming from. By just being you, you can attract all the right people to your classes and your current clients will appreciate it even more.


You Are In the Business of Yoga – Be Professional and Authentic
Remember, at the end of the day you can't wait around for students to come to you! There are plenty of students out there for you to connect with. Ultimately, teaching yoga is all about the students – as teachers, we are doing it for our students! We are in the business of personal growth, health and wellness, and wellbeing.

And before you know it, you will be attracting new yoga students in no time as your following and success continues to grow.

This article has been read 6K+ times. Feelin' the love!