7 Ways Yoga Teachers Can Market Themselves to Build a Successful Career
In the rapidly growing yoga industry, how does one yoga teacher stand out from the rest? In an industry that has more and more teachers graduating and pursuing a career teaching yoga, it's a wonder how yoga teachers can market themselves?
Rest assured there are plenty of students out there looking for teachers. A recent Yoga Journal study states there are "over 20 million active yoga practitioners and another 42.1 million 'aspirational yogis' that would love to try it" in the US alone.
It is not about whether there are enough students out there. It IS about putting your message out there so potential students can find and meet you.

The key to successfully attracting students lies in marketing your uniqueness as a teacher.

Marketing your uniqueness means creating an authentic marketing strategy. So, the question is How?




It starts with the individuality of you as the teacher: your personal journey, your strengths and weaknesses. Yoga teacher marketing includes using the right wording: how your teacher biography reads, and how you describe your workshops or class offerings.
Consider using your student's positive feedback in the form of testimonials to build your credibility.
There are so many ways that you can build your reputation as a yoga teacher, and as a result, build your following and overall success as a teacher.
New Yoga Teachers: Use These 5 Tips to Create a Thriving Career in Yoga

From Professional Knowledge and Experience, Here Are 7 Ways Yoga Teachers Can Market Themselves to Build a Successful and Lucrative Yoga Teaching Career:
1. Share Your Personal Story and Journey
Teaching from experience is one of the most authentic ways to pass along life lessons. A story is much more than a simple experience. Many yoga teachers use personal life experience as teaching stories and tools for others.
When we weave our story into our teachings and marketing media, we create something that is unique to what we have to offer, and how we offer it to the world.
How to apply it: Take time to look back on your personal story. Why did you first start teaching yoga? How has yoga affected your life personally?
When you begin to consider these questions, be sure not to edit yourself. Allow what comes to your mind and heart to flow freely. Knowing and being willing to share your personal story is a significant step in finding a tribe that resonates with you.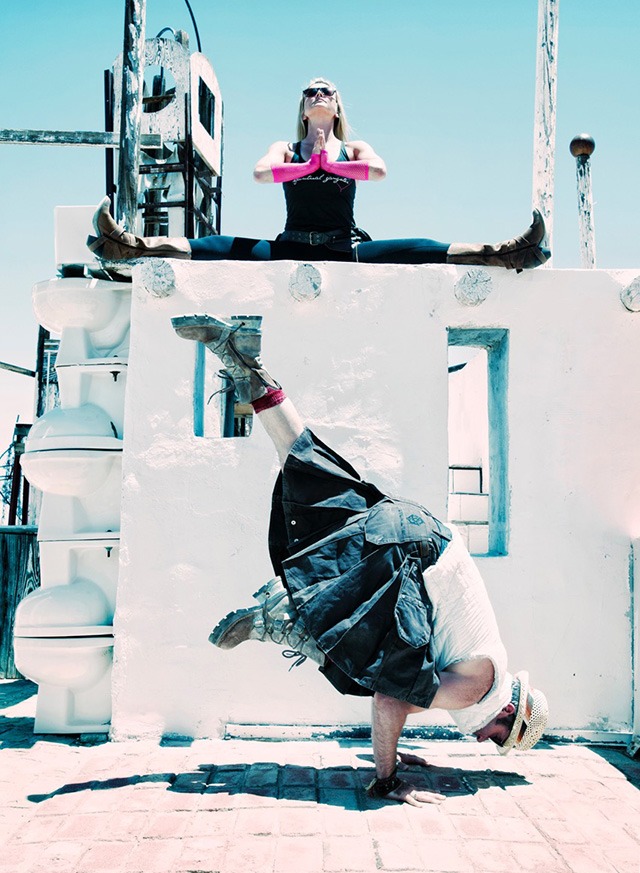 2. Be Honest With Your Own Strengths & Weaknesses
Everyone has strengths and weaknesses. They are like yin and yang energy that are necessary and balancing in our existence as humans.
Knowing and becoming friends with our personal strengths and weaknesses allows us to be more authentic with who we are and sharing that identity with the world. Students will relate to and want to learn from a teacher's strengths just as much as they will relate to and learn from the weaknesses.
How to apply it: List all the strengths and weaknesses you have or are currently experiencing. They can be long-standing or what you find in the given moment.
What yoga poses or tools do you personally use to balance these weaknesses or apply these strengths in your daily life? Look for ways to integrate any of these things into a class, workshop, or even a blog post for your community.

3. Use Words That Effectively Describe Your Offerings
Words are powerful. They illicit images and feelings. The words you choose to describe workshops, classes, etc. – along with how they are used – has a large impact on the type of student they will attract.
For example, traditional, playful, or adaptable could all be used in describing the same type of workshop (like an inversion workshop), yet these words bring up different feelings and will attract very different students. How you describe the experience is a reflection of what will be offered.
When the description is in alignment with the offering, the right kind of students will fall into alignment with the offering as well.
How to apply it: Students are most interested in: what they will be taught, how it will help them, and how it will make them feel. If you were a student in your class, how would you define or answer those three questions? Sometimes it helps to have a friend or loyal student answer these questions.
Once you have your core key descriptor words, compare this to your website, class descriptions and marketing media. Our pro tip on how yoga teachers can market themselves: make sure the keywords chosen are used frequently and consistently in all these areas.
New Yoga Teachers – Follow These 7 Steps For a Successful Yoga Career

4. Use Words That Specifically Describe and Promote You as the Teacher
Just as having words that resonate and reflect the experience of the teachings is important, so are the words that describe you as the teacher. A bio is usually the first impression and representation people will have of a teacher. Take time to be true to yourself in writing a bio.
Balance the amount of words used, credentials listed, story told and personal hype. This is like the story of Goldilocks and the three bears: find the words that are "just right" in clearly and authentically describing who you are as a teacher.
How to apply it: What words describe you as a person (beyond the style of yoga you teach)? Are you energetic or grounded? Outgoing or more reflective? What is important to you in life?
A bio should leave the reader with a sense of who you are (not just your education and yogic experience). Remember – personality outshines a long list of credentials any day.


5. How Does Your Teaching Style Promote Self-Growth?
Yoga teachers are in the business of transformation, and teaching the physical practice of yoga is the main modality.
Each teacher has a unique set of experiences, skills and wisdom that they offer to their students to help nurture and support them in their personal journey of self-growth. Knowing and promoting your unique combination of these offerings as a teacher will set you apart from the rest.
How to apply it: Ask yourself how your teaching promotes self-growth for your students. Be sure to clearly define the ways your personal teaching style nurtures self-growth in your students. Then list and promote these ways on your website, in your class descriptions, etc.

6. Offer Your Student's Perspective
A student's testimonial of a yoga teacher's offerings is a valuable and often overlooked expression of a teacher's uniqueness.
Each student who has had a powerful experience and/or breakthrough can passionately communicate the uniqueness of a teacher from a different, objective perspective. They speak from their heart and that's a powerful form of sharing your unique teaching attributes with others.
How to apply it: The first step is getting testimonials (if you don't already have some), which can be as simple as asking your regular students or your workshop participants. You can also do this on your website by designing a section where students can leave their comments, feedback, and testimonials.

7. What Do You Stand For as a Yoga Teacher?
Each teacher has their own driving force and viewpoint of how yoga can change others.
While there are fundamental truths to all yoga teachings, these truths can be seen, applied, expanded on and experienced in so many ways. Tapping into exactly what we stand for as an individual and integrating this through teaching yoga brings with it a unique experience for your students.
How to apply it: For some yoga teachers, knowing what they stand for is loud and clear in their hearts and minds, while for others the answer is more blurred.
To gain clarity on how you as a yoga teacher can market yourself, look at what within the teachings and practice of yoga excites you the most, along with who it is that you seek to help. Compare this with your current offerings as a yoga teacher. The goal is to have an alignment between the two.
Best Online Resources for Yoga Teachers – Your Complete Guide


Yoga Teachers Can Market Themselves to Build a Powerful and Sustainable Yoga Teaching Career
There is no secret marketing formula for 'standing out' as a teacher. You are unique. So if you clearly communicate – through your marketing materials and website – who you are and what you do, then you will stand out because there is truly nobody like you.
This is your unique self. Start with just one of the suggestions offered in this article on how yoga teachers can market themselves, and build from there.


This article has been read 9K+ times. Feelin' the love!