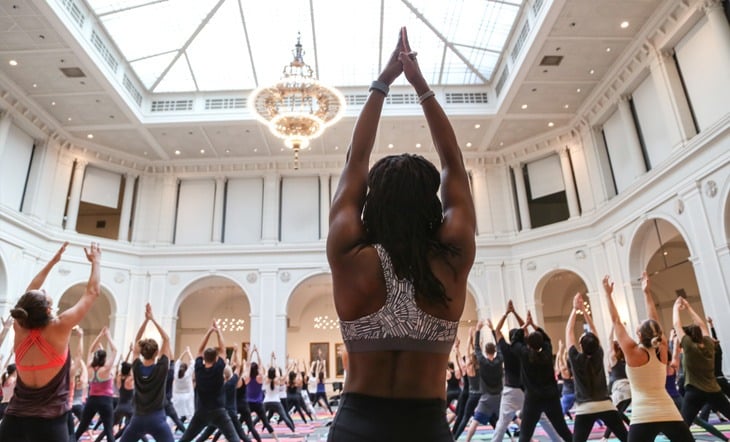 10 Habits All Great Yoga Teachers Share

Yoga teachers have the ability to make a huge impact on their students. Teachers can help their students feel inspired, relaxed, and above all, connected. A yoga teacher is there to guide you in your yoga practice, and their teaching can make or break your time on the mat.

We've all had teachers we've loved, teachers we weren't crazy about, and our absolute favorite teacher who stood apart from the rest. And although there is no quintessential way of teaching yoga, there are many different ways a yoga teacher can be truly unforgettable.

Check out these 10 habits that the most beloved and successful yoga teachers have that make them stand out from the crowd:
1. They Empower Their Students
A new student might be a little nervous when they first walk into class. Your job as an instructor is to make them feel welcome and comfortable. The best yoga teachers make a habit of empowering all their students, all the time.

When a student is nervous, they're not completely confident in their choices or the way they move their body. By making your students feel at ease the second they walk through the door, the more they will be able to relax and focus on the practice.

When you greet each of your students and make them feel comfortable, you are empowering them to get the most out of their practice. Continue this throughout class – giving encouraging comments, smiling when you meet eyes with a student, and anything else you feel helps empower your students.


2. They Always Strive to Learn More
Just because you have completed numerous yoga teacher trainings does not mean you should want to stop learning. As yoga teachers, we know that students will often approach us with questions about their injuries, anatomy, or personal contraindications. In order to give good advice and safe guidance, we must remain open to learning more than we already know.

Don't be close-minded about different yoga styles and strive to learn more about a variety of yoga-related topics (ie prenatal modifications, how to modify poses for specific injuries, learning different disciplines of yoga, etc). The most successful yoga teachers continue to immerse themselves in the all the latest yoga knowledge.


3. They Let Their Authenticity Shine
Being authentic or genuine is something that many yoga teachers struggle with, but once you find your rhythm and your unique teaching purpose, this will come naturally. It's important to own your words and feel confident in the way you instruct a class.

We've all heard about the "stereotypical yoga voice" that many new teachers adopt – that voice that's not their own but that they assume they 'should' be using. Many of your students can see right through you, so owning your voice and your words is important.

You are one of a kind, so celebrate that in your teaching. Offer your students the real you, and be authentic in the messages you share and the way you share them. Let yourself shine through in all aspects of the way you instruct! The most unforgettable yoga teachers also bring their most authentic selves to the mat.


4. They Remain Present
There is nothing more frustrating than a yoga teacher whose focus is elsewhere. We all live crazy and hectic lives, but the second you walk into the yoga studio, you should try your best to let go of your worries and drop fully into the present moment. Let's face it – we ask our students to do this, so we should be leading by example!

People want to escape the hustle and bustle of everyday life and by attending a yoga class a few times a week, they are able to do just that. Help them enjoy the time they spend in class by being present and staying focused!

Your teaching will reflect your presence, and your sequencing and messaging will be stronger for it. Successful yoga teachers have mastered the art of presence while teaching, regardless of the circumstances.

---
Yoga Teachers – Need yoga insurance? Our friends at beYogi are offering YogiAproved.com readers $30 off your annual premium, dropping the annual cost to $149. Learn more here
---
5. They Practice Yoga Safety
As a yoga teacher, the topic of safety should be at the forefront of your mind at all times. The last thing you'd want is to have one of your students become injured during a class and unfortunately, this happens more often than you think!

According to the National Electronic Injury Surveillance System (NEISS), the number of yoga related injuries treated in emergency rooms has nearly doubled over the last four years – and that's just emergency rooms!

Accidents happen, so it's important to protect yourself by purchasing yoga insurance. Look for coverage that covers you no matter what style you teach, wherever you teach, whenever you teach. Seasoned teachers know how important it is to always have full insurance coverage.

Recommended read: How to Choose the Right Type of Yoga Insurance


6. Be Engaging
Keeping your students engaged is an important part of every yoga class. Get your students excited when they walk into class! Your energy sets the tone for the entire class's energy, so be aware of the vibe you're putting out.

The most successful yoga teachers know they need to be 'on' and engaging from the moment they walk into the yoga room to the moment students come out of Savasana.

Try using an essential oil diffuser with energizing scents like peppermint. Engage with every student as they walk through the door – ask about their day or what they did over the weekend. Throughout class, offer words of encouragement. That personal interaction is what keeps your students coming back to your class week after week!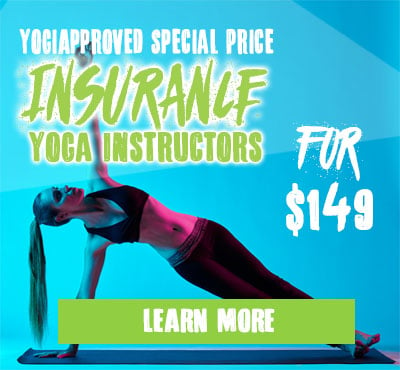 7. Observe Your Surroundings
Your job as a yoga teacher is to make each of your students feel safe and comfortable. By being aware of your surroundings, you can easily understand how your students learn, as well as which poses or cues they're having trouble with. This allows you to assist in a way that conforms to their personal style of learning.

Remaining aware of your surroundings means watching students as they practice each pose and assisting them when necessary. A student can have excellent alignment in one pose, and a dangerous misalignment the next, which is why it's crucial you continue observing and remaining aware and focused on every student to make sure they keep their practice safe.

The best yoga teachers have learned to multitask and juggle numerous responsibilities simultaneously – one of which is this constant awareness of what's going on in the yoga room.


8. Give Off Positive Vibes
As we mentioned in #6, you as a teacher must maintain a positive attitude because your energy sets the tone for the entire class. Yoga is a great way for the body to rejuvenate and renew itself. This positive energy that you share rubs off on your students, allowing them to immersed in uplifting energy.

The more energy and positive vibes you give, the more your students feel it, even if it's on a subconscious level. This positive energy is another aspect of your teaching that keeps students coming back week after week. The most successful yoga teachers are masters of the positive vibes!


9. Be Flexible
As a yoga teacher, you know better than most that flexibility is as much a physical attribute as it is a mental one. Being flexible can mean changing up the ways you teach certain topics or classes. The most unforgettable teachers are the ones that thrive on spontaneity and are totally comfortable with being flexible.

It can also mean being willing (and able!) to switch up your planned sequence to meet your student's needs. Maybe you were planning a vigorous, advanced flow, but several students show up that are older or injured, so you'll need to adjust your sequence accordingly.


10. Leave Your Ego at the Door
No one wants a yoga teacher who thinks that everything they do is perfect. Yes, you might be a talented instructor with a large following, but none of that matters when you instruct a class. What does matter? Remaining humble and kind.

Yoga teachers are there to teach students how to connect their mind, body, and breath. Students come to class wanting to feel that amazing connection, not listen to you talk about how many Instagram followers you have. The most successful yoga teachers don't need to brag about their success. They maintain humility in all that they do.


Yoga is an incredible journey for anyone who begins it. As yoga teachers, we play a very special role in this journey, and this role shouldn't be taken lightly! We have an incredible and important responsibility to guide our students on their journey.

When you follow the above tips, you can be the best yoga teacher possible for your students. Namaste!

Psst! For a limited time, beYogi is offering $30 off your yoga insurance annual premium for YouAligned.com readers, dropping the annual cost to $149. Click here to get this limited time offer!

Featured image: medium.com
This article has been read 60K+ times. Hot damn!